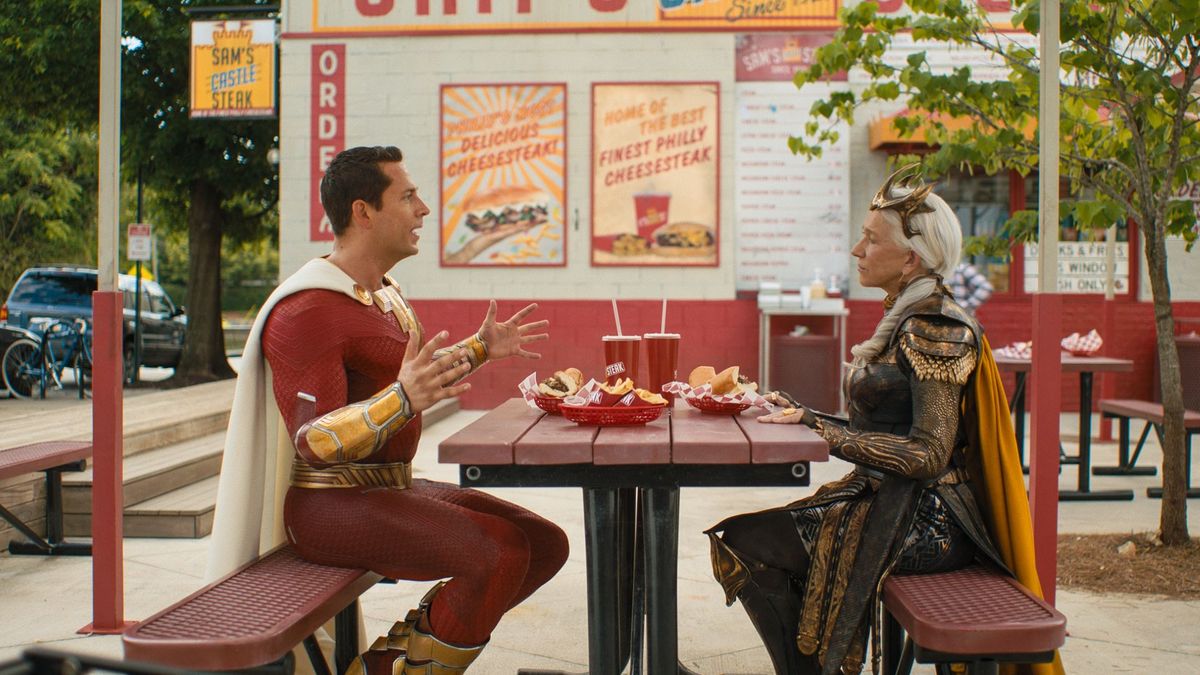 Warning: This article contains spoilers for Shazam! Fury of the gods.
Shazam! Fury of the gods Director David F. Sandberg has revealed why the first film's villains – Mark Strong's Doctor Sivana and post-credits arrival Mister Mind – were relegated to the sequel's post-credits scene.
"We first talked about having Mister Mind and Sivana in this one too. It was actually Mister Mind's plot to bring the gods here, but it quickly turned out to be too much of a movie. to have all this intrigue in there," Sandberg said. THE Inside Total Film Podcast (opens in a new tab). The first film's post-credits scenes involved Mister Mind (an intelligent alien worm) meeting an incarcerated Sivana and proposing an alliance.
Although they don't appear for most of the film, the pair do make an appearance in the finale. Shazam! Fury of the Gods Post-Credits stage. Sivana is in a cell when he is visited by the talking caterpillar Mister Mind.
Stepping away from the character's comic book roots – the original 2019 film was heavily based on Geoff Johns' New 52 comic starring the character – Sandberg explains why the "fantasy" shots hit a snag.
"So we first explored this path. It was more fanciful, it was not very well founded," explains Sandberg. "What I like about Shazam is that it takes place in a fairly down-to-earth world. There are fantastic things happening there, but I think that's what makes it work. We wanted to do something different from the comics and that's why we looked at the mythology: his powers were taken from the gods and now they want them back."
For more on our interview with Sandberg, check out the latest episode of the Inside Total Film podcast, available at:
Shazam! Fury of the Gods is in cinemas from March 17. Want to know what else is hitting our screens this year? Check out our guide for movie release dates.
---
To learn more about Shazam! Fury of the Gods, be sure to check out our spoilery deep dives: