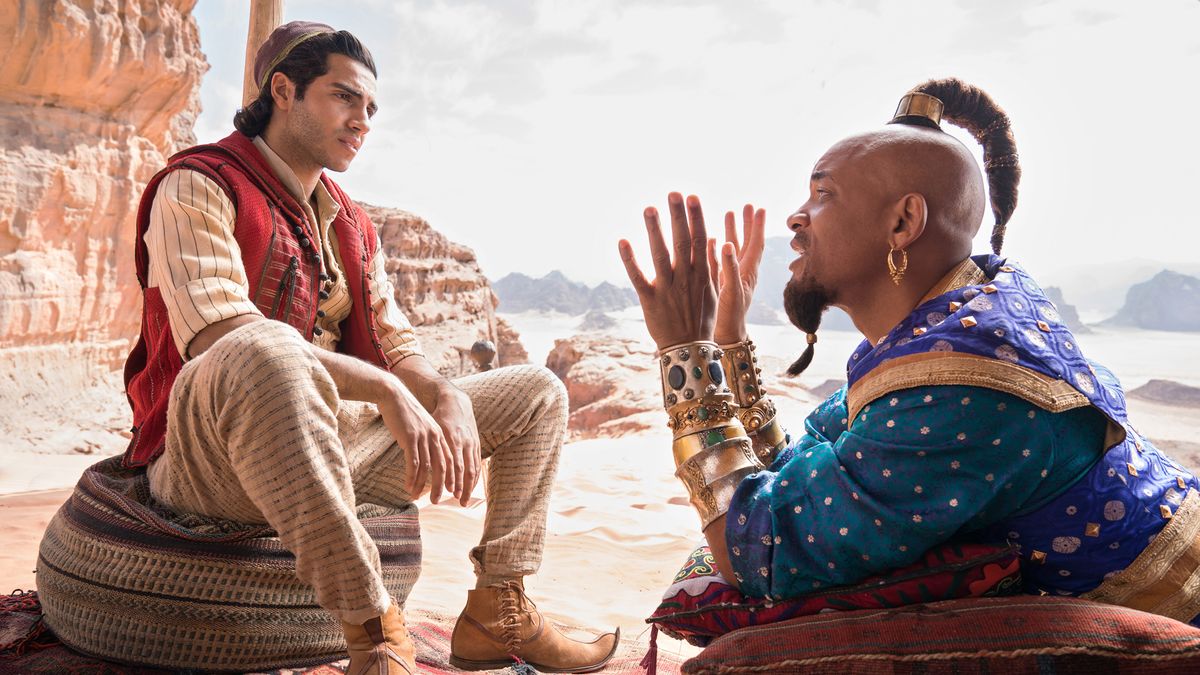 Aladdin star Mena Massoud has given an update on the Disney movie's potential sequel – and it's not looking good.
"Very unlikely at this stage", Massoud tweeted (opens in a new tab) in response to a fan asking if Aladdin 2 was still happening. This seems a bit at odds with a recent quote from director Guy Ritchie, who said Collider (opens in a new tab) that he would "very much like" to do a sequel.
"I can't tell you how much I enjoyed this experience. It was a great experience," he said during the interview. "This whole Disney thing, as you can imagine, is such a professional outfit. From that perspective, it was so much fun. I'd love to, we'll wait and see. We've been tossing around some ideas for a while now, but it would be great to do it, it would be great to go back."
A sequel to 2019's Aladdin was originally announced in 2020 by The Hollywood Reporter (opens in a new tab), which reported that Ritchie was returning to the director's chair, but there have been no further reports since. Alongside Massoud, who played the titular character, the film also starred Will Smith as the genie and Naomi Scott as Princess Jasmine. Although it received mixed reviews from critics, Aladdin made over $1 billion at the box office, so a sequel seemed to be on the cards.
Disney's next live-action remake of an animated classic is The Little Mermaid, which hits the big screen May 26. In the meantime, check out our guide to the others movie release dates in 2023, it should be on your radar.