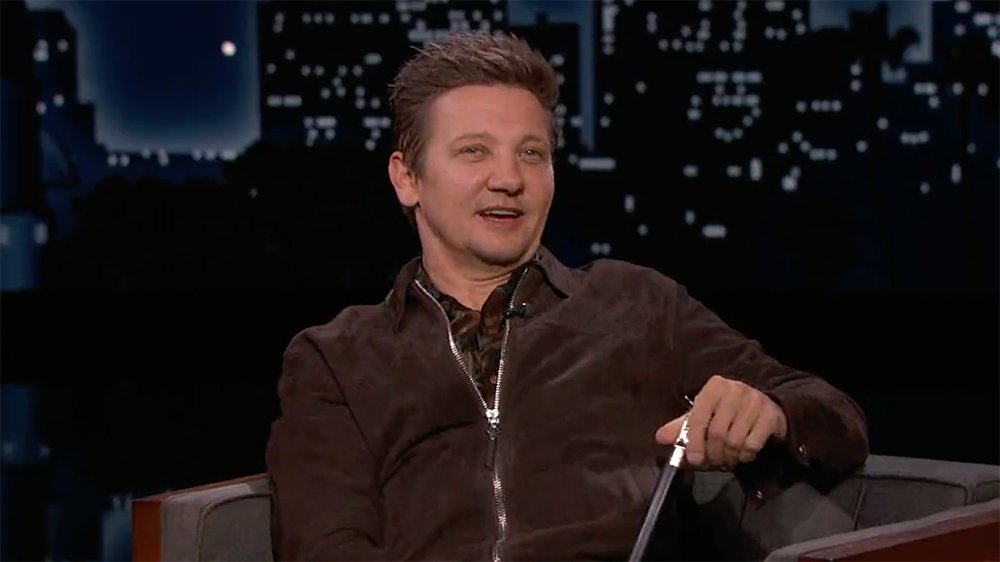 Jeremy Renner made his first late night appearance since his snowplow accident on Monday night, guest on "Jimmy Kimmel Live!to discuss the traumatic incident and his upcoming Disney+ series "Rennervations."
Renner was greeted with a standing ovation by the talk show crowd, taking to the stage with the aid of a cane. A big smile on his lips, the actor performed a little dance before taking his place.
"If there was a question as to who is the toughest Avenger, that's settled now, isn't it?" Kimmel asked. Renner quickly closed it, retorting "Scarlett Johansson".
Renner offered a detailed account of his accident in a interview with ABC News' Diane Sawyer last week. Renner explained that he and his 27-year-old nephew were trying to pull a Ford Raptor out of the snow with his snowplow. After his nephew got out to chain the two vehicles together, the plow began to slide on the ice. Renner lost his footing as he got off the plow to watch his nephew, but neglected to set the parking brake. Attempting to reenter the vehicle, Renner was run over.
"I was lucky in many ways. I'm happy to be here," Renner told Kimmel.
The actor greeted his mother and the rest of his family, who joined the "Kimmel" crowd. Renner also shared a video his "Avengers" co-star Paul Rudd sent to him as he recovered in intensive care.
Watch Kimmel's interview with Renner below.