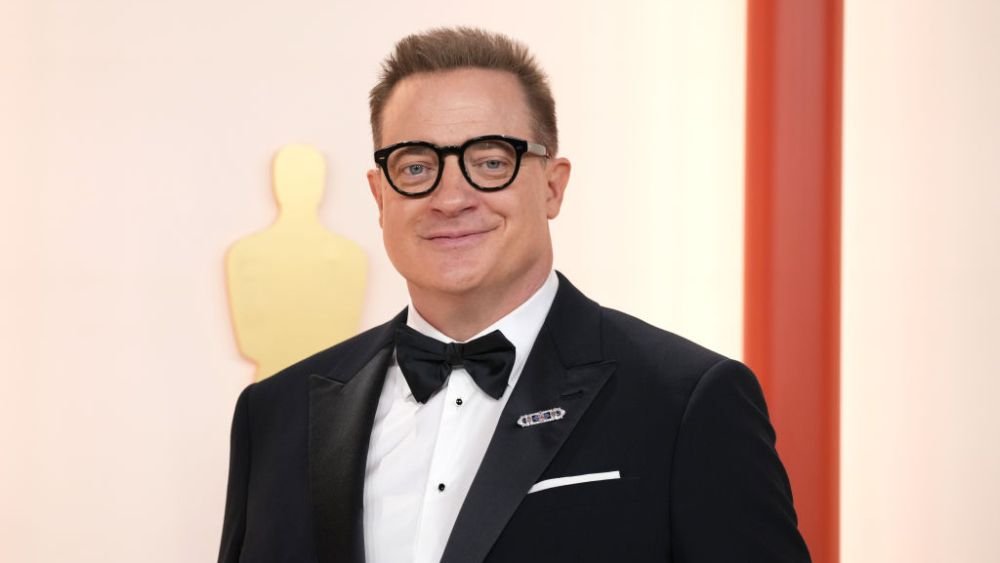 Brendan Fraserthe 90s idol who made a career comeback with her awards season for "The whale", won the Oscar for best actor.
An emotional Fraser took the stage and exclaimed, "This is what the multiverse looks like!"
He then continued with a nautical-themed speech thanking his cast, crew and family.
"I'm grateful to Darren Aronofsky for throwing me a creative lifeline and carrying me aboard the good ship 'The Whale'," Fraser said. "This was written by Samuel D. Hunter who is our beacon. Gentleman, you bared your whale-sized hearts so that we could see into your souls like no one else could. It is an honor for me to be nominated alongside you in this category. I want to tell you that only whales can swim to the depth of Hong Chau's talent [fellow nominee]."
"I started in this profession 30 years ago, things were not easy for me but there was an ease that I did not appreciate at the time, until it stopped. I just want to say thank you for this recognition. It couldn't be done without my cast. It was as if I had been on a diving expedition and the air on the line to the surface was being watched by certain people in my life, like my sons.
Fraser won the Oscar for his role as Charlie, a homebound 600-pound English teacher who tries to salvage his relationship with his estranged daughter, played by Sadie Sink.
The 54-year-old actor has maintained a stunning lead throughout awards season, starting with a 14-minute standing ovation at the world premiere at the Venice Film Festival. Fraser also won material from the Screen Actors Guild Awards and Critics' Choice Awards. When asked what he thought of the Oscars buzz at the start of it all at the Variety TIFF StudioFraser quoted author Herman Melville, saying, "I don't know everything that can happen, but whatever happens, I'll go laughing."
Originally performed as a stage play in an off-Broadway production in New York, original scribe Samuel D. Hunter adapted it from stage to screen for A24. Despite the playwright's pedigree and the fact that former Oscar nominee Aronofsky was attached to direct, it took 10 years to cast the role of Charlie. "I considered just about anyone on the planet to play this role," Aronofsky said Variety. "It's Sam [Hunter] the writing would attract a lot of actors to play the role, so that wasn't the point, it was about getting that feeling inside of a reason to make the movie. Putting Brendan in the movie was a reason to make the movie.
Other nominees in the Best Actor category were Austin Butler ("Elvis"), Colin Farrell ("The Banshees of Inisherin"), Paul Mescal ("Aftersun") and Bill Nighy ("Living").
Other Oscar nominations for "The Whale" include Hong Chau for supporting actress, makeup and hair.