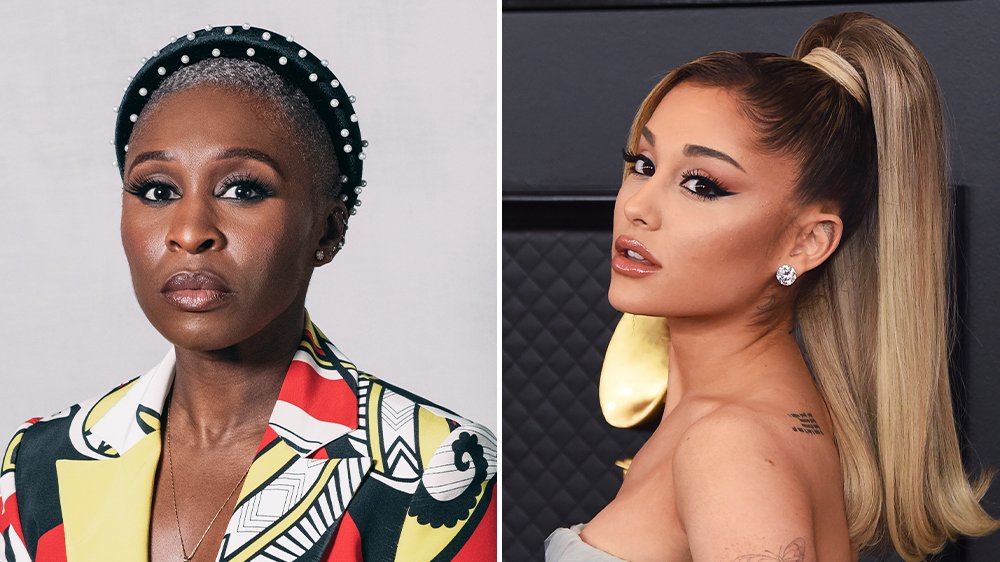 Good news! She is dead. Director Jon M. Chu has revealed the first look at Cynthia Erivo as Elphaba and Ariana Grande as Glinda in the movie version of "Bad."
"We didn't tell you the whole story. What happens when you leave the Yellow Brick Road? FIRST LOOK at the #WickedMovie …currently in production in Oz," Chu wrote on Instagram.
In the dark photos, Erivo wears her character's signature witch hat and broom, while a Tall blonde dons a striking pink dress as she climbs a flight of stairs.
A prequel to 'The Wizard of Oz,' 'Wicked' chronicles everything that happened before Dorothy descended that iconic yellow brick road – and tells the story of the unlikely friendship between Elphaba, who would later become the Wicked Witch of the West, and Glinda, known as the Good Witch. It also reveals how the Wicked Witch got her green skin…and that pointy hat. (It's really, uh, sharp, don't you think?)
The star-studded cast also includes Jonathan Bailey as Fiyero, Jeff Goldblum as the Wizard, Michelle Yeoh as Madame Morrible, and Ethan Slater as Boq.
The original production of "Wicked" premiered in 2003, starring Idina Menzel and Kristin Chenoweth in the lead roles. It remains one of Broadway's oldest (and most popular) shows.
Stephen Schwartz, who wrote the music and lyrics for the Broadway show, is adapting the screenplay with Winnie Holzman. With favorites like "Defying Gravity" and "Popular," the two-part movie version should feature at least two new songs.
The first "Wicked" hits theaters on November 27, 2024, and the second installment is slated for release on December 25, 2025.