When marvel studios started its way to The Avengers, Feige and his creative team did it again. The now massive conglomeration of 30-plus-year-old films began as origin stories for heroes like Iron Man, Thor, and Captain America, before they all came together for the great crossover epic. Meanwhile, DC Studios and Warner Bros., home of Batman, Superman, and Wonder Woman, haven't taken the same approach. Things got so messy that DC had multiple actors playing Batman at the same time, confusing timelines, and two movies that were completely remade and repackaged. (To see: Justice League and suicide squad.)
DC needed a change. So Warner Bros. hired suicide squad and guardians of the galaxy director james gunn like their version of Feige – a guy who would be the creative head of DC Studios going forward. Although he kept quiet about their plans for the next few years, the studio spent the first two months dashing everyone's hopes that Henry Cavill would return as Superman. DC followed this up by eviscerating almost all that was left of what was known as the Snyderverse (named after Justice League director Zack Snyder), including plans for wonder woman 3, Aquaman 3, a black adam following, Titans, Doom Patrolthe CWs Flash series, and the finish bat girl film that may never see the light of day.
Well, what are we going to get instead? Gunn announced the upcoming roster in a video posted on Twitter on Tuesday afternoon, and there is a lot pass through. Like Marvel, DC Studios will be expanding heavily into television, with each story tied into upcoming movies. "A lot of people think it's Marvel 2.0. It's not," Gunn said. The Hollywood Reporter. Alright…but that's kind of it. There are also plenty of projects slated to premiere before Gunn takes over, such as Shazam! Fury of the gods, the flash, Blue Beetle, Aquaman and the Lost Kingdomand Waller with Viola Davis, but it looks like we'll have a whole new ballgame after that. Let's break it down.
What are Elseworlds?
Anything that has been successful enough not to receive the bat girl treatment before Gunn takes over DC will exist through what he calls the Elseworlds project. Following what DC Comics did in 1989, Elseworlds served as a footprint for virtually every story that happened in the DC Universe, but existed outside of the working timeline. To save continuity, if a story wanted to do something else, it was published by Elseworlds. According to Gunn, this is where Matt Reeves Batman: Part Twothe next penguin television series with Colin Farrell, and Joker: Madness for two will exist. Gunn also announced that Pattinson would return as a caped crusader for second part on October 3, 2025.
We get another Batman
Of course, not continuing with Pattinson as Batman in the DCEU makes sense when you really want a clean slate. But at the same time, it's a bit silly, because Pattinson The Batman was already an origin story that could have been easily worked into Gunn's plans, but now he's officially going to talk about it other Batman franchise.
Now we'll see the return of a Batman and Robin duo in a DC live-action role since 1995. batman forever. Adapted by Grant Morrison The brave and the daring, the new TV series will adapt the introduction of Damian Wayne, Bruce's son and a skilled assassin, who will become the next Robin. It will serve as the beginning of "the Bat family in the DCEU," Gunn said. The story will need an older Batman if he wants to have a son, though the presentation didn't name a single actor attached to any of the announced projects.
Superman: Legacy worry
Heralded by Gunn as the true beginning of the new DCEU, Superman: Legacy hits theaters on July 11, 2025. There's something in the title Legacy it worries me. Do we have a new Superman who carries the baggage of previous films? Gunn showed fans an image of the cover of Superman All Star (another story written by Morrison) during the presentation, which features an older Superman making peace with the world before his death. Following the revelation that Batman would be old enough to have a son, what now Superman: Legacy possibly adapting a story about an older superhero, we could have a rocky start to the next decade. Although the casting of the new Superman was going to be odd regardless.
"We didn't fire Henry. Henry was never picked," Gunn said. The Hollywood Reporter in an attempt to appease the rabid fanbase. "For me, it's about who I want to play as Superman and who are the filmmakers we want to cast. And for me, for this story, it's not Henry. I like Henry, I think that he's a great guy. I think he's being fooled by a lot of people, including the old regime of this company. But this Superman isn't Henry, for a number of reasons. Gunn also plans to adapt Tom King's excellent 12-issue mini-series Supergirl: the woman of tomorrow in an independent film.
The Green LanternTake two!
Returning as a TV series – sans Ryan Reynolds – DC Studios will once again introduce audiences to the world of the Green Lantern. Reynolds' movie was such a shame, because Green Lantern has some of the best storylines in comic book history. Hopefully Gunn can give us something that doesn't completely fall on his ass like last time. Hal Jordan will return, along with John Stewart in an HBO series titled Lanternswhich Gunn calls, "almost like real detective." Lanterns are pretty much space cops, so the idea makes sense. As crazy as it sounds, this is the best way to bring back the Lanterns.
This content is imported from Twitter. You may be able to find the same content in another format, or you may be able to find more information, on their website.
James Gunn will do what James Gunn does (for better or for worse)
With both Guardians and suicide squad, Gunn has brought obscure comic book teams to the main stage and has largely succeeded in successfully introducing each of their unique members. Look how much we think of Groot these days! Mad. "One of our strategies is to take our diamond characters, which are Batman, Superman, Wonder Woman, and we use them to support other characters that people don't know about," Gunn said. THR. Safran added that "these lesser known properties" will then become "the diamond properties of tomorrow". The diamond properties of tomorrow. Put that on a billboard.
Meanwhile, Gunn will likely be looking to do the same thing he did in Guardians with the various new teams announced today, such as Authority, Lanternswonder woman Paradise Islandand Commandos Creatures– an anime series that will also have a live-action component. Gunn also plans a Swamp Thing film and the first live-action series for Booster Gold – a polarizing hero that DC fans will know either from some of the worst comics they've ever read or as a small team member of a few- one of the best DC stories.
Will this all work? Will the endless corny jokes land? We'll see. I'm cautiously optimistic about a good majority of these announcements, but I'm not sure yet if I trust Gunn. guardians of the galaxy was one of my favorite MCU movies, but I can't say anything he's done since has reached the same level of quality. The MCU still felt new back then – and I just don't have the energy to worry about a Guardians Christmas special, or several episodes of Peacemaker. Hell, it's hard to trust a guy who says the next Flash The movie starring Ezra Miller is "probably one of the greatest superhero movies ever made." But if this is the real start of a new era in superhero movies – where Gunn takes risks, tells new stories and doesn't try to make his way to the box office – then who know? Come back to me when Gunn makes casting decisions.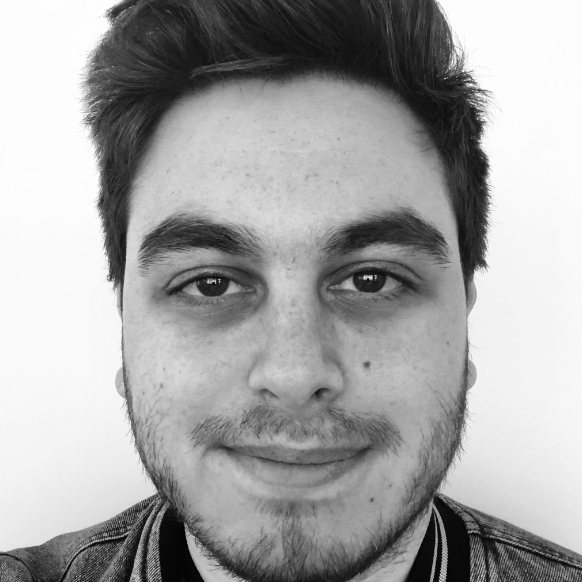 Josh Rosenberg is an entertainment writer living in Brooklyn, keeping a steady diet of one movie a day; his past work can be found on CBR, Spin, Insider and on his personal blog at Roseandblog.com.