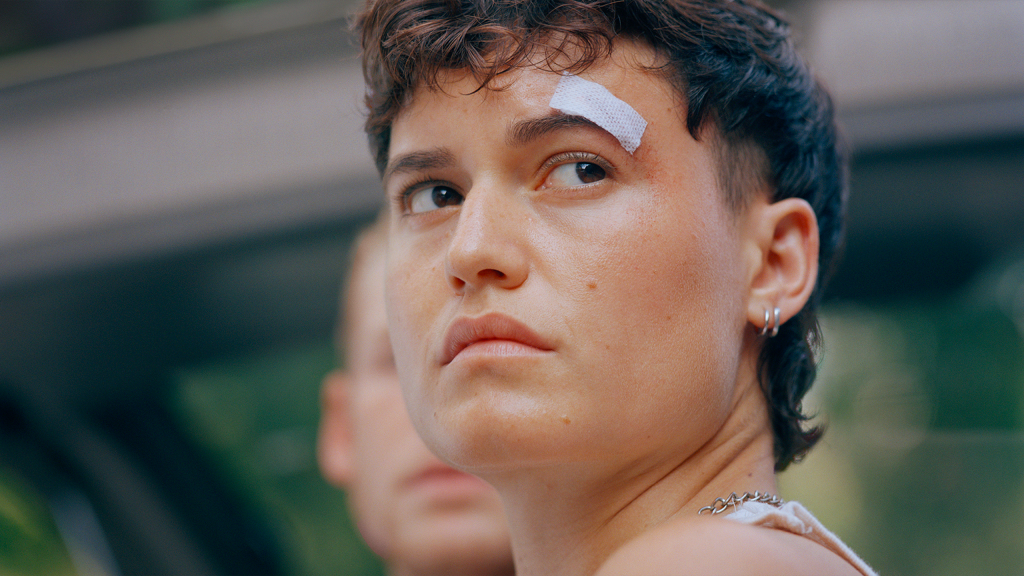 Although transgender rights are now the subject of a simmering culture war in America and the UK, much of this conflict is based on the growing visibility of trans women at a time when self-identification is becoming the standard in a controversial way. Stories about trans men, however, tend to fly under the radar, and this remarkable New York City debut from Chilean-Serbian director Vuk Lungulov-Klotz goes some way to correcting that imbalance. With a perfect performance by Puerto Rican/Greek actor Lío Mehiel, so far best known for the Apple show We crashed and a number of short films, entry to the American Drama Competition Pooch feels like an important film but – for reasons just to be explained – perhaps interstitial in the history of LGBTQ+ cinema, being fully aware that it is set and was made in an inter- time which reflects the main character's existential sense of limbo.
Its strength is that it favors micro over macro. A recent comparison would be Eliza Hittman's 2020 observational hit at Sundance Never Rarely Sometimes Alwaysbut, if we're going to get really fancy, then maybe John Cassavetes from the early 70s – before he made his controversial foray into the genre with The murder of a Chinese bookmaker — would be equally fitting, being a full-color freeform character study that takes place over a loose 24-hour period.
Unexpectedly, trans director Lungulov-Klotz leans heavily into his subject matter, opening the film with trans man Feña (Mehiel) meeting her ex-boyfriend John (Cole Doman) at a busy bar. The encounter is awkward, especially when John introduces her to a cousin who asks him, "Do you have a dick now?" Feña says no, and part of the reason why Pooch feels interstitial is that, in the world of film, just like in real life, there are a lot of explanations that have yet to be made (and will be made) about Feña's sexual identity. At one point, Feña snaps, "Loving men doesn't make me a woman, okay? and nothing illustrates this point more clearly than the fact that he willingly has unattached sex with John, who is intrigued by his former partner's changing body and, more importantly, is still attracted to the person. inside. ("It was complicated before," John shrugs, "and we made it even more complicated.")
The next morning, Feña sets out to buy a morning-after pill, but is blindsided by the arrival of his younger sister Zoe (MiMi Ryder), whose image of him has been polluted by their estranged mother ("You're Gone because you hate us," she claims). It's the start of a hectic but never melodramatic day that ends with Feña picking up her Chilean father from the airport and driving him home, leading to a quietly moving reunion that, as a portrait of two people trying to communicate across an unfathomable divide, ringing soft and true without ever tugging at the heartstrings.
As a starter, Pooch works wonders for those trying to understand the ever-evolving concept of gender fluidity, and it's certainly brave of non-binary Mehiel to approach this topic in such a head-on, bare-bones way. The big question, however, is where Mehiel will go next and how the cinema will adapt to find work for a fearless talent who doesn't fit into the boxes too easily.