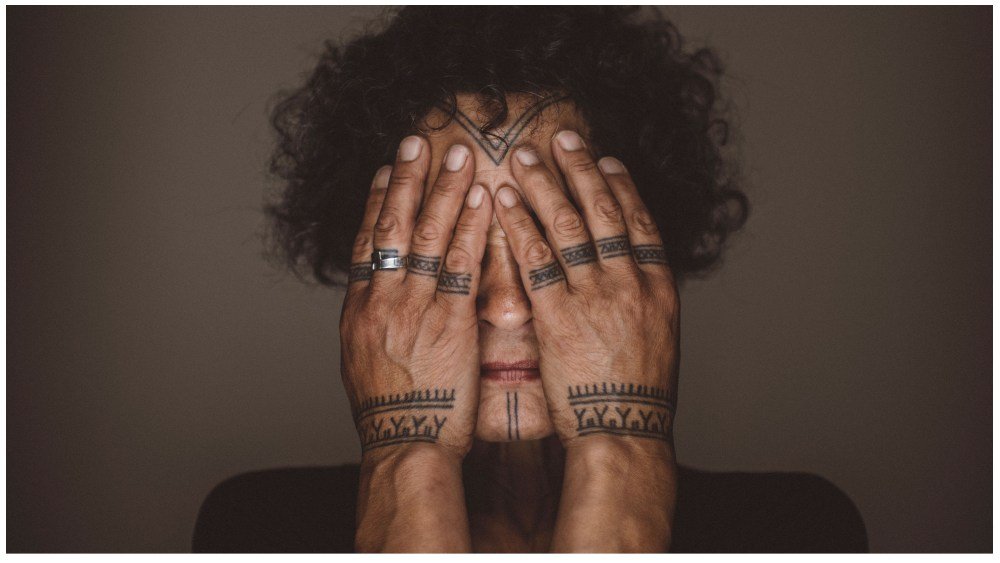 In 2015, Danish filmmaker Lin Alluna invited Aaju Peter for a cup of coffee. Alluna did not know Peter but was "immediately captivated" by the Greenlandic Inuit lawyer and activist. "I was honored that she took the time to meet me, and those first few hours I spent with Aaju were life changing," Alluna says. "She revealed hidden truths about myself and my country's history that I knew I had to find a way to share."
So in 2017, Alluna began filming Peter as she fights to defend the human rights of indigenous Arctic peoples and bring her colonizers to justice in Canada and Denmark. The result is "Twice Colonized," a documentary about Peter's fight for justice, his efforts to establish an Indigenous forum within the European Union, and mend his own personal wounds.
Eight years after that cup of coffee, Alluna's "Twice Colonized" opens the Copenhagen CPH: DOX. The 92-minute docu, which had its world premiere at the Sundance Film Festival in January, will air on CPH:DOX's competition section, Next:Wave.
Alluna spoke with Variety on what motivated her to make "Twice Colonized," her goals for the docu, and how Aaju helped shape the film.
Will Aaju be at the CPH:DOX premiere?
Yes. She says it is the first time in her life that she is looking forward to coming to Denmark.
During that cup of coffee you shared with Aaju in 2015, what did she say that made you want to do a documentary?
This very first encounter was just an eye opener for me regarding Inuit colonization in Greenland, how it was done and the systemic tools that were used. Realizing that the narrative I was raised with and the history I learned in school was not true was shocking. As a Dane, I felt a responsibility to use this film to expose chapters of Denmark's colonial history and portray some of the current effects of colonization in Europe and Canada – not only for my own countrymen, but for the world.
The docu is very personal but does not always identify or explain who Aaju is interacting with or why. Was it a decision made in the editing room?
We knew from the start that we wanted it to be a personal film, and we wanted it to have that poetic layer. So, I didn't want to explain everything because I felt like it took the audience out of the emotional journey, and for me, their emotional journey is the focus of the film. So that's what I wanted to stay focused on. But we were really debating whether or not to have (cards) explaining who the different people she meets are. But when we tried it, we felt like it created this unnatural hierarchy. At one point we had a cut where everything was explained, and I felt so bored. So, I took it all off because you have to be curious and amazed, and just be on your way. It's normal that you don't understand everything as long as you feel it. It was our primary objective.
Aaju is so strong and determined, but in the doc, her vulnerabilities are exposed. What was it like shooting those intimate scenes with Aaju?
At the beginning of our relationship, I was shy and there were situations where I felt like I couldn't film. But she said to me: 'Take this camera'. You have to film this because it's my life, and you can't just film the hits. You have to film what I'm dealing with behind the scenes. The effects of colonization are my life. So, I wouldn't have filmed all of this if she had been so insistent.
In addition to being the film's protagonist, Aaju wrote and produced this doc. How did his different roles manifest themselves during filming?
We would have discussions about what and when, and why to shoot. During filming, she told us if a scene seemed good or bad to her. We would develop ideas together on how to shoot a particular scene.
And how did the editing go?
When we had our first rough cut she looked at it, and from there she saw all the cuts and came up with notes on the scenes she didn't want or the scenes she wanted . We did a few extra shoots that she felt were missing in the movie and added them. So (the movie) was adjusted all the way through to its ratings and what was right for it.
What do you want audiences to take away from this film?
No matter who you are, where you come from, or what you've been through, you can pave the way for future generations to thrive. You don't have to be perfect to make a difference. Your story is your power.