I sit in front of my Mac all day (like you probably do), so I rely heavily on notifications, especially for communicating with colleagues, friends, and family. However, the problem I'm having is that the Messages app often tricks me with phantom unread messages, leaving me frustrated and confused.
Here's what's happening: The message icon in the Dock displays a red "1" to indicate there's a new message. But when I open the messages, there is nothing new there, and what's worse, the icon does not disappear. So I go back to work for a while, open the Dock, see the icon (again) and think I have a new message (again). The icon usually disappears when I restart my Mac, but that's not something I like to do that often.
Luckily, I stumbled upon a way to quickly erase that phantom unread icon. After it reappeared last week, I accidentally right-clicked the app's icon in the Dock (with two fingers on a trackpad, right-click, or control-click), which brought up a pop-up menu of options. below the "New Message" option at the top of the menu was a list of my messages, with a notification that one of them had not been read. I clicked on it and an empty conversation popped up which apparently tricked the app into thinking I had an unread message. I removed it and the icon is gone. Finally!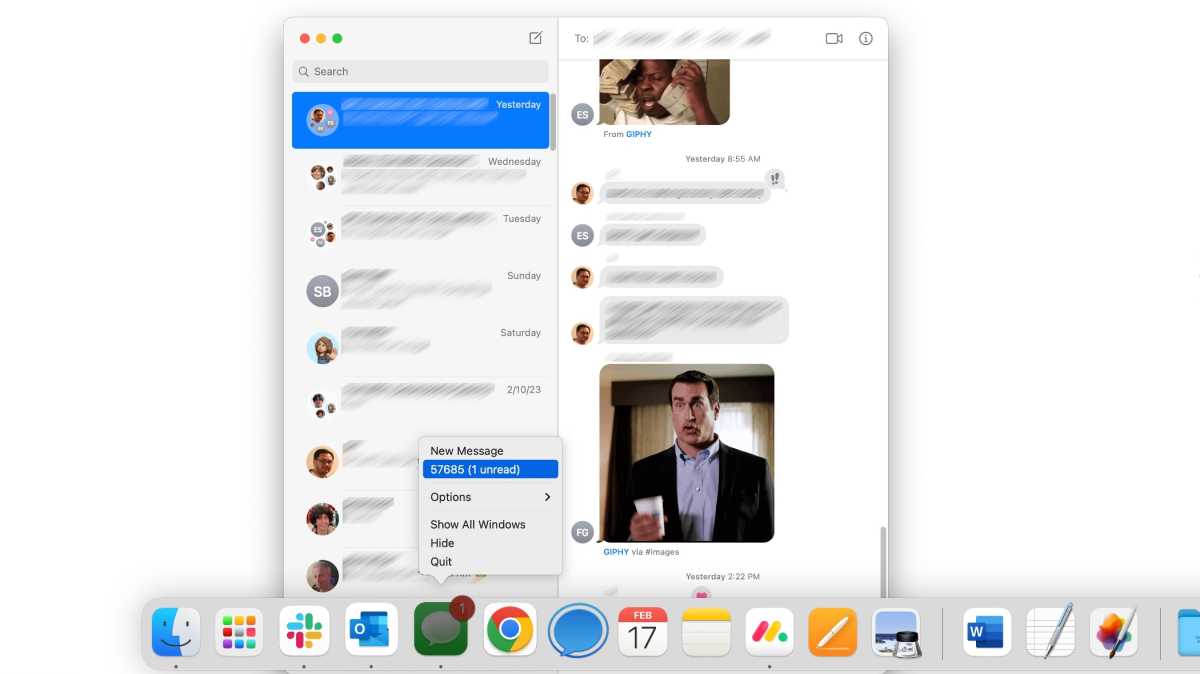 Foundry
Now I know how to fix it when it happens to me again. In addition, I learned a trick that allows you to quickly view unread messages. This isn't really a solution to my problem – there's clearly a bug in Messages on my Mac that's causing this – but until an update fixes it, I don't know how to even clear the phantom icon and get back to work.
Today I Learned is a Macworld column that highlights lesser-known but helpful tips and tricks for Apple users. If you have ideas for future columns, please send an email to michael_simon@idg.com.