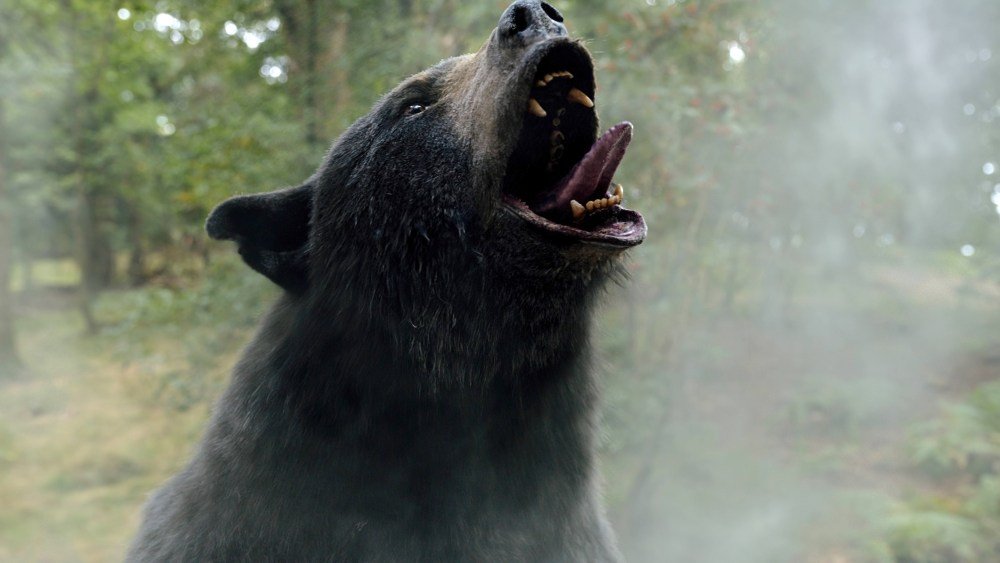 Elizabeth Banks' "cocaine bearis playing in theaters now, bringing with it an onslaught of detached limbs, bloody bodies, and bloody mayhem. But that's not exactly how one would describe the true story of the cocaine bear, also known as the Pablo Eskobear. Banks' film, scripted by Jimmy Warden, is inspired by the 1985 discovery of a dead bear in Georgia's Chattahoochee National Forest.
The real story behind "Cocaine Bear" began in September 1985, when convicted drug dealer Andrew Thornton died after a skydiving accident. THE work theory is that Thorton was traveling on a plane with 880 pounds of cocaine and thought the feds were following him so he decided to throw some of the stash off the plane and take more with him when he parachuted . His plan went wrong.
Thorton was pronounced dead on September 11, 1985. He was found in an alley in Knoxville, Tennessee, wearing Gucci loafers and with approximately $15 million worth of cocaine strapped to his body.
A bear didn't come on the scene until four months later. The New York Times reported in December 1985 that a 175-pound black bear "died of a cocaine overdose after discovering a batch of the drug." The bear was found dead in the Chattahoochee National Forest.
"The cocaine was apparently dropped from a plane piloted by Andrew Thornton, a convicted drug trafficker who died on September 11 in Knoxville, Tennessee, because he was carrying too heavy a load while parachuting," the report read. by United Press International in The Times. . "The office said the bear was found Friday in northern Georgia among 40 open plastic containers containing traces of cocaine."
The Associated Press reported later findings of Dr. Kenneth Alonso, Georgia's Chief Medical Examiner at the time. The doctor performed an autopsy on the bear and found that he had three or four grams of cocaine in his blood, although the bear could have consumed even more. Rumors have long swirled that the bear ate all 40 containers of cocaine, which would amount to about 35 pounds.
That's about as far as the cocaine bear story goes in real life. Unlike the new Universal Pictures-backed horror-comedy, there were no other bear-related victims or severed limbs found in the forest. As Screenwriter Jimmy Warden said Varietythe film is not historical fiction but "my twisted fantasy of what I wish had really happened after the bear used all that cocaine".
Banks said Variety she signed on to direct "Cocaine Bear" because she saw it as an opportunity to give the bear her own perspective. She said she had "deep sympathy for the bear" after reading the original reports from 1985.
"I really felt like it was so screwed up that this bear got dragged into this drug run that went wrong and ended up dead," Banks said. "I felt like this movie could be this bear's revenge story."
"Cocaine Bear" is now playing in theaters nationwide.