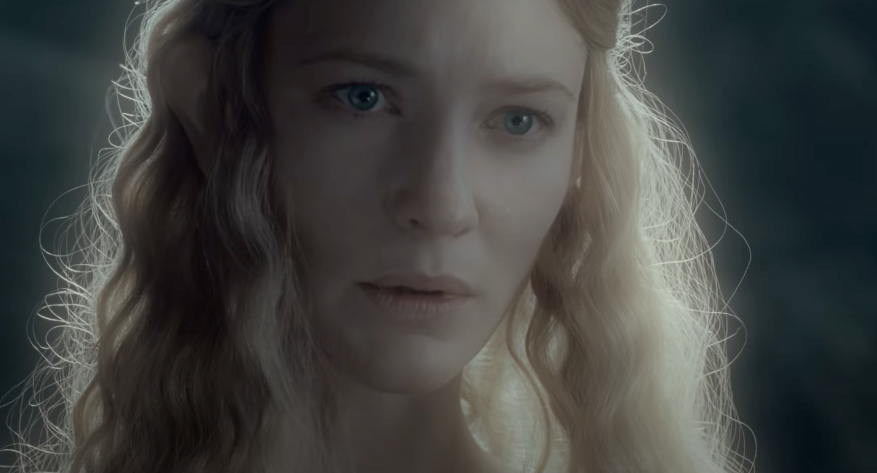 WB/New Line recently announced plans to make more Lord of the Rings movies, and now it's emerged the companies are hoping to create a "Star Wars-like franchise" out of LOTR.
A source said The Hollywood Reporter that, "Warner Bros. hopes to turn LOTR into a Star Wars-like franchise." That's all the report had to say about it, but the suggestion would be that WB thinks it can grow and expand LOTR into an even bigger series than it already is.
Star Wars, for example, includes movies, TV shows, and countless other adaptations and merchandising. For what it's worth, LOTR already does a lot of those same things.
The THR report also mentioned that it's still very early days for any new LOTR movies, saying "there are no scripts yet."
The executives said these films – whatever they are – will not be remakes or retreads already covered in Peter Jackson's The Lord of the Rings and The Hobbit trilogies.
"Despite all the scope and lovingly packaged detail in both trilogies, the vast, complex and dazzling universe imagined by JRR Tolkien remains largely unexplored on film. The opportunity to invite fans deeper into the cinematic world of Middle-earth is an honor, and we are thrilled to partner with Middle-earth Enterprises and Embracer on this adventure," said WB.
A key difference between The Rings of Power and the new WB/New Line films is that Peter Jackson, Fran Walsh and Philippa Boyens – the Oscar-winning trio behind The Lord of the Rings films – were informed and are in discussion with WB/New Line on new projects. They were excluded from participation with The Rings of Power.
A Lord of the Rings film from Warner Bros. and New Line is already in production. The Lord of the Rings: War of the Rohirrim is an animated film about one of the legendary Kings of Rohan, and is set 183 before the events of the original films, featuring Brian Cox and Mirando Otto as voice actors.
When Embracer acquired the film rights, it launched films about Gandalf, Aragorn, Galadriel and Eowyn as potential future projects. It's unclear if any of these ideas made it into movies or not.
As for The Lord of the Rings video game series, five new games are expected to be released in the next two years, including The Lord of the Rings: Gollum, Return to Moria, Heroes of Middle-earth, etc..
The products discussed here were independently chosen by our editors. GameSpot may get a share of the revenue if you purchase something featured on our site.