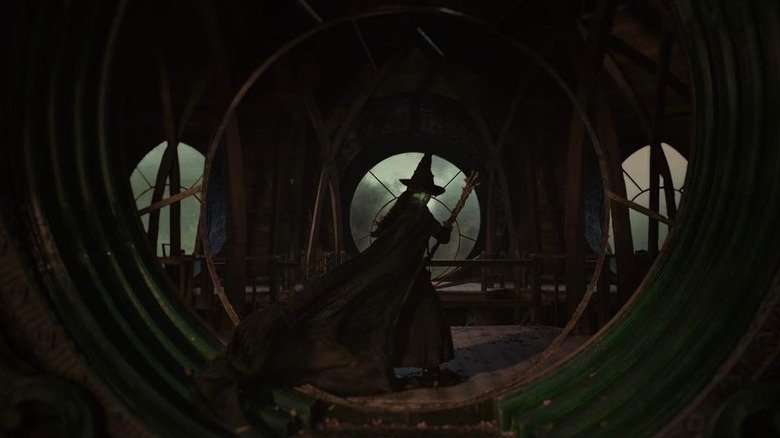 The teaser opens with a lesson in magic: Elphaba (with her green skin intact) practices witchcraft while Madame Morrible (Michelle Yeoh) tries to help her. The film's setting is a mix of practical and digital, with tunnels resembling Bag End from "The Lord of the Rings." Film locations range from castles to woods to the Emerald City itself.
Other eye-catchers include Flying Monkeys, the Wizard of Oz himself (Jeff Goldblum), and behind-the-scenes footage of actors flying on broomsticks. The setting also includes 9 million tulips, which the production actually planted instead of creating with CGI. "'Wicked' is about change," Chu said in the behind-the-scenes segments, "and things need to get better."
It wouldn't be a musical trailer without music, though. Glinda tells Elphaba that she is beautiful and states, "I decided to make you my new project." It's the opening of "Popular", the second the most popular song from the "Wicked" soundtrack. The first is "Defying Gravity," and the footage offers a taste of Erivo and Grande singing and "crushing" that one too.
Pearson described this preview of "Wicked" as "huge" and "so epic". The passion the cast and crew have for this project is evident even from a second-hand recount of the footage.
"Wicked: Part One" is released on November 7, 2024.