Spotify is making changes to how you save tracks to your library and I'm still trying to figure out how I feel about it. In the meantime, I'll just give you the news, and then maybe we'll get back to these final thoughts. What you need to know is that Spotify is ditching the heart button you probably use to instantly add songs to your Liked playlist.
Instead, they come with a combined Plus (+) button that still adds everything to your Liked list, but then doubles as a button to let you add songs to other playlists. This may seem confusing, so let me try to explain it better.
When you listen to the song now, you will see a (+) button where the heart used to be. You can click on it and it will be saved in your library and Liked playlist. If you also want to add this song to another playlist, first click (+) to add it to your library, wait until the icon changes to a green check mark, and then click again to open the list of playlists to add. You can also add to multiple lists on this new screen.
This picture shows how this would work: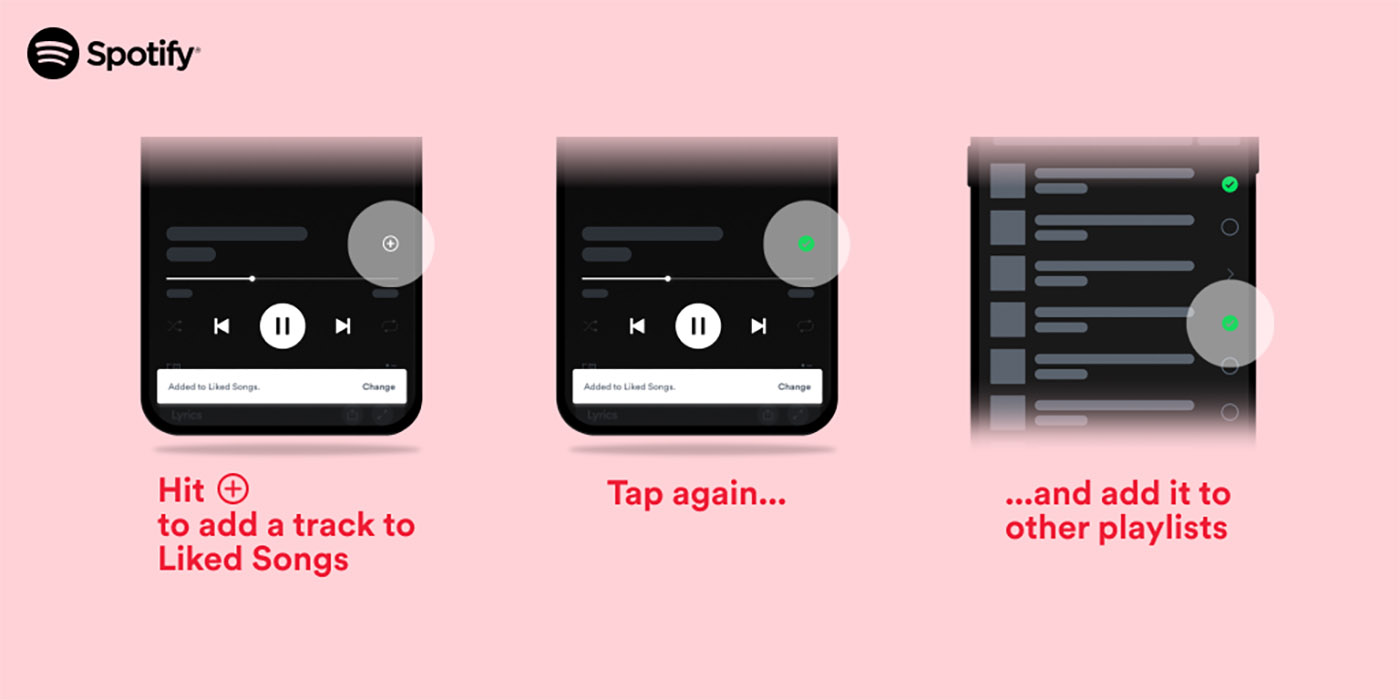 That's all. Spotify's heart button is gone and now we'll just have a plus button. The plus button should be more powerful and allow us to add tracks to playlists more easily, so that's cool.
Spotify says it's rolling out to iOS and Android immediately.
// Spotify