Latest Technology News: Sony's premium WF-1000XM5 wireless headphones deliver a new
There has been an uphill battle when it comes to the best wireless headphones. While Sony reigned at the top for a while, for a few years now it's ceded its throne to the likes of Bose, and others. With the release of its latest WF-1000XM5, it looks like Sony is ready to try and reclaim its throne by delivering one of the best wireless headphones available.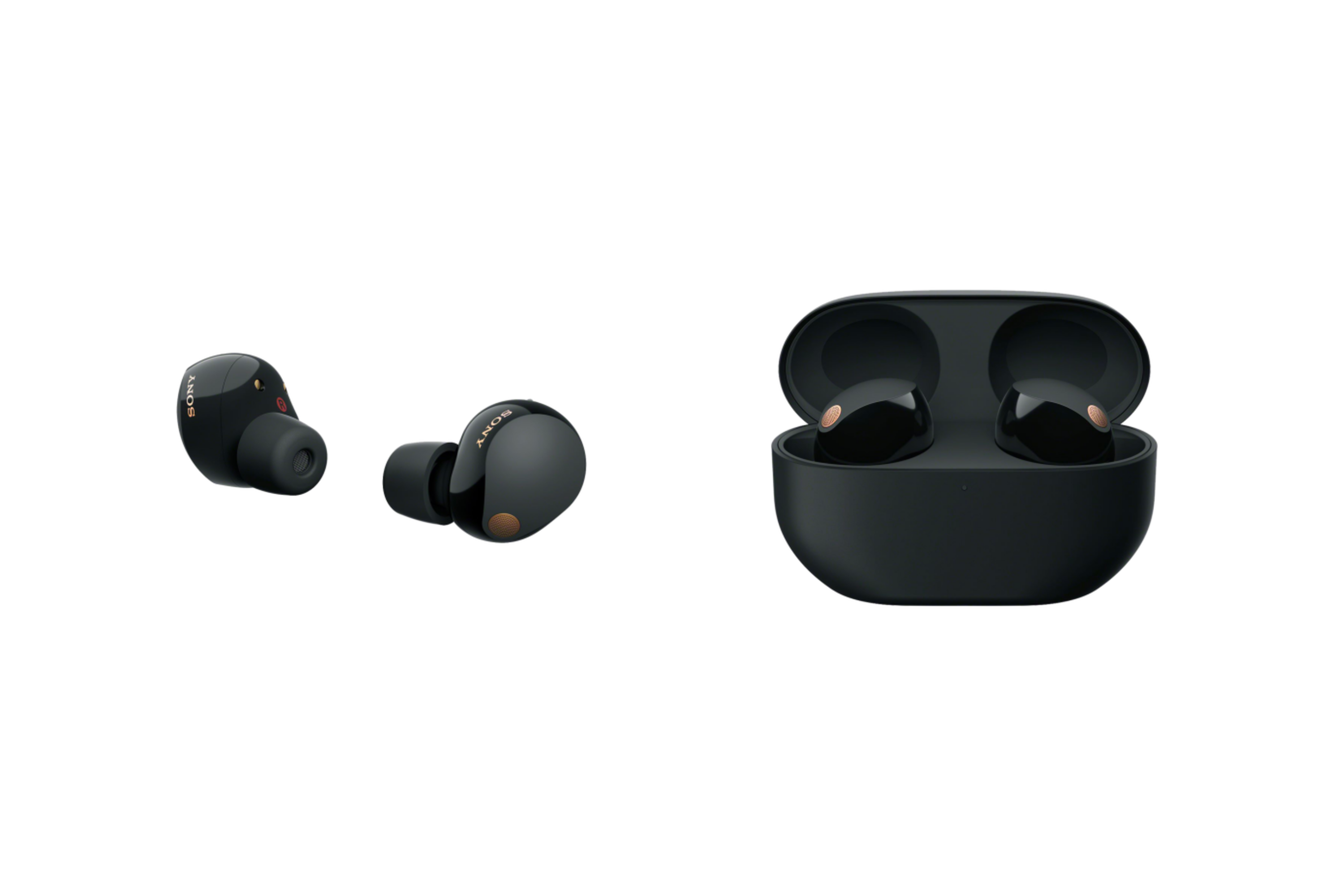 Source: Sony
The company announced its latest audio product via PR Newswire, sharing that its new headphones offer better sound and call quality, and are lighter and smaller than the previous model. The company also touts that its new earphones offer the "best noise canceling performance". It is able to achieve this thanks to two proprietary processors, a new high-performance driver unit, dual feedback microphones and better noise-isolating earphone tips.
Now, while noise cancellation is important, so is sound quality. The WF-1000XM5 offers excellent sound quality thanks to the Dynamic Driver X, which is able to process 24-bit audio and produce robust sounds with minimal distortion. The headphones support wireless Hi-Res Audio via LDAC and Spatial Audio for the most immersive experience. Not only the sounds are clear, but also your voice during calls thanks to the Precise Voice Pickup technology.
The headphones have bone conduction sensors that can pick up vibrations directly from the user's voice, allowing them to sound better for calls. It also offers AI processing to amplify voice in different environments, allowing users to have a reliable conversation no matter what is happening in the background. Perhaps most important about the new WF-1000XM5 is the new shape and style.
The new headphones have a new look and feel, offering a shiny new texture, with Sony saying the headphones are "approximately 25% smaller and 20% lighter than the WF-1000XM4". This is a big deal if you plan on wearing them for hours at a time. Of course, you'll get staples found in the previous model like multipoint connectivity, giving you the power to connect up to two devices simultaneously, making it easy to switch between devices.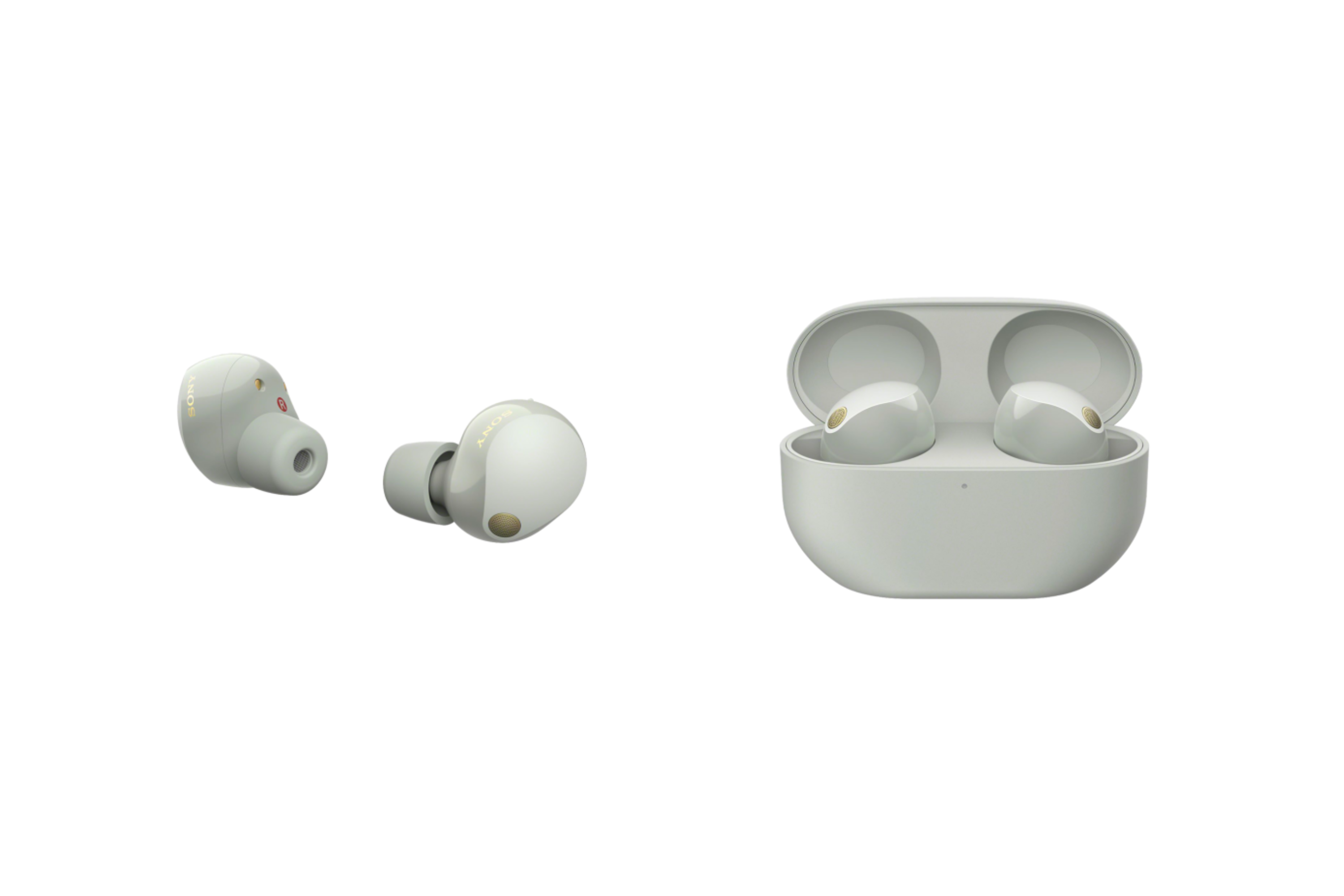 Source: Sony
As for usage, you can expect up to eight hours on a single charge, with up to 16 hours more in the case. If you hit a snag and forgot to charge, the headphones can deliver up to an hour of playtime with just three minutes of charging. Of course, feel free to take them out for a jog, thanks to their IPX4 rating, you can feel confident knowing they're protected from sweat and light moisture. The WF-1000XM5 is available in two colors, black and silver, and can be pre-ordered for $299.99.
Sony WF-1000XM5
Sony's latest headphones come in two colors, black and white, feature improved sound, ANC and a new design.


Also read this Article:
An Overview of Global Events in 2023
In 2023, the world witnessed a myriad of events that left a lasting impact on global affairs. From political developments and economic shifts to environmental challenges and breakthroughs in science and technology, the year was marked by significant changes and a sense of urgency for collective action. Here's an overview of some of the latest world news in 2023.
Political Unrest and Diplomatic Strides:
In the political arena, several regions experienced unrest and geopolitical tensions. The ongoing conflict in the Middle East continued to dominate headlines, with efforts towards peace and stability remaining elusive. However, there were also moments of diplomatic breakthroughs as nations engaged in dialogues to ease tensions and work towards lasting solutions.
Economic Transformations:
The global economy faced both challenges and opportunities. Trade disputes between major powers affected markets, while some countries grappled with debt crises. On the other hand, emerging economies showed resilience and promising growth, fueling optimism for a more balanced global economic landscape.
Technological Advancements:
Innovation surged forward in the tech industry, with breakthroughs in artificial intelligence, renewable energy, and space exploration. Quantum computing achieved milestones, promising radical transformations across industries. Renewable energy sources gained traction, with many countries setting ambitious goals to combat climate change.
Climate Crisis and Environmental Resilience:
As the climate crisis intensified, extreme weather events wreaked havoc in various parts of the world. Wildfires, hurricanes, and floods reminded humanity of the urgent need for climate action. In response, governments and communities across the globe doubled down on efforts to reduce carbon emissions, invest in sustainable infrastructure, and protect biodiversity.
Health and Pandemic Management:
Health remained a global priority as countries continued to combat the COVID-19 pandemic. With the emergence of new variants, vaccination efforts and public health measures remained crucial to curbing the spread of the virus. There were also significant advancements in medical research and technology, offering hope for better preparedness in handling future health crises.
Sports and Cultural Milestones:
Amidst the challenges, the world found moments of joy and unity through sports and culture. International sporting events brought together athletes from diverse backgrounds, promoting solidarity and camaraderie. Cultural exchanges and celebrations showcased the richness of human diversity and fostered mutual understanding.
In conclusion, the year 2023 was a dynamic period filled with significant events that shaped the course of history. From political unrest to technological advancements and environmental challenges, the world witnessed the complexities of the global landscape. While obstacles remained, there were also encouraging developments and collaborative efforts towards a more sustainable, peaceful, and prosperous future for all nations. As we move forward, the lessons learned from these events serve as a reminder of the importance of collective action and cooperation to address shared global challenges.