People get many forms at the time of paying taxes. And most, if not all, are sent electronically. But because people use so many different devices, these forms can be shared between phone, tablet, and computer. Want to combine them together in one place? Then you need the 4-in-1 Smart Flash Drive, which is 21% off during the Prepare to Tax Sale.
This unique flash drive design features USB 3.0, Micro-USB, and USB-C connectors so you can use it with almost everything from iPhone to Android tablet and Windows or Mac computer. It also has ample storage space for all your important tax documents and forms for this season and beyond.
A small and lightweight 4-in-1 Smart Flash Drive may seem like a minor thing, but if it can reduce the amount of tax headaches you get, then it's money well spent. And especially this week, since you're getting it on sale until March 2nd for just $22.99, no coupon codes required while supplies last.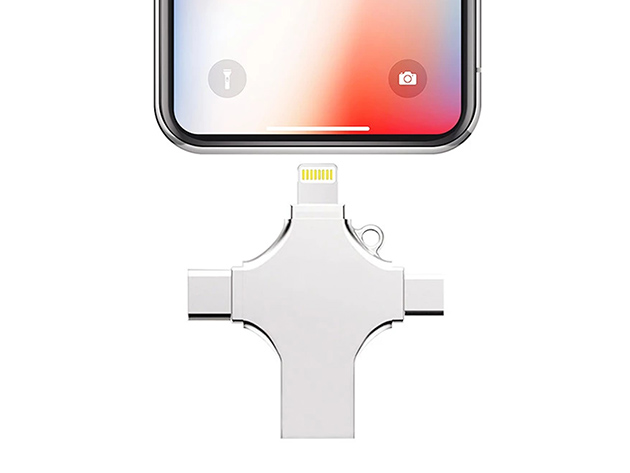 4-in-1 Smart Flash Drive – $22.99
View deal
Prices are subject to change.