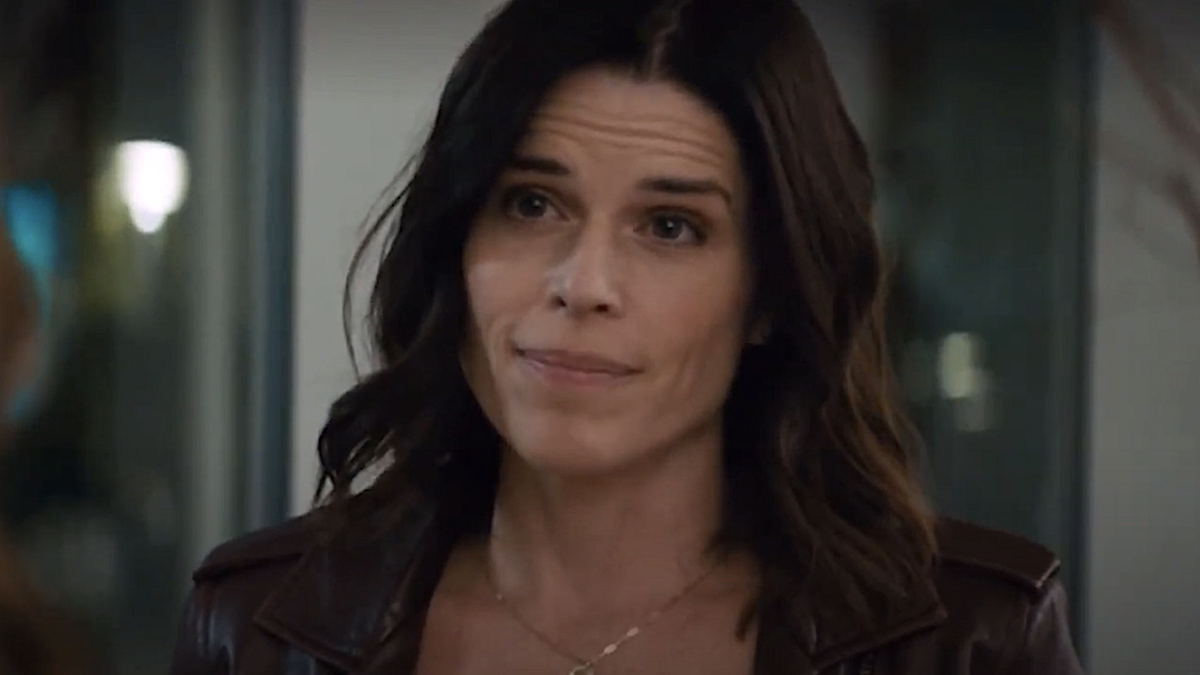 THE Shout the saga continues this weekend when Ghostface pursues the crew in New York, causing all sorts of mayhem that worked great for reviews who screened the film in advance. Our very own Corey Chichizola – a devoted Shout fanatic – called Cry 6 a brutal game-changer for the franchise, and in a specific way, he's right. The story of the new Shout the films moved away from the OG characters of Dewey Riley (David Arquette), Gale Weathers (Courteney Cox), and Sidney Prescott (Neve Campbell) to focus on the team that Scream 6 calls "the main four". And that's partly because Campbell refused to return for Cry 6 on a pay dispute.
But how could Cry 6 would have used Sidney if in fact the mainstay of the series had worked things out with the studio and agreed to come back? It was a question that we posed at Radio Silencethe filmmakers behind last year Shout and its new sequel. And while they couldn't get into the studio politics of the decisions, filmmakers Matt Bettinelli-Olpin and Tyler Gillett confirmed that the news reached them very early in the process, which Bettinelli-Olpin continued. explaining:
Personally, I think they do a great job of making us care deeply about the "base four", which is made up of Cry 6 cast members Jenna Ortega, Melissa Barrera, Jasmine Savoy Brown and Mason Gooding. Even with the return of Cox and Cry 4 veteran Hayden Panettiere (play Kirby again), this new film was very dedicated to young actors and in their hands, who will be responsible for carrying the Scream torch in the future. And it's time.
Listen to our full chat with the guys at Radio Silence on the latest episode of the ReelBlend Podcast:
It's been a competitive month at the box office. In addition to Cry 6Sony has the Adam Driver dinosaur movie 65 in theaters today. Creed 3 it is always expected to work well, then Shazam: Fury of the Gods And Wick jeans 4 are on the horizon. Someone should have pushed back until April, when the competition wasn't as intense! Be sure to use our guide to Movies coming in 2023 to keep track of what happens and when.