The Galaxy S23 family was in the hands of many last week, and now it's time to start making things better. This isn't to say that there's something wrong with any of Samsung's new phones, but updates are already here to fix any bugs out of the box.
The first major update for the Galaxy S23 Ultra comes as a 540MB file, which is approaching 500MB on the Galaxy S23 and Galaxy S23+. While the changelog for each phone update is vague, its size suggests a noteworthy bug fix. I mean, come on, it's a big file that should have something in it, right?
For builds, look for S911U1UEU1AWBE (S23), S916U1UEU1AWBE (S23+), or S918U1UEU1AWBE (S23 Ultra) variants for unlocked models. Verizon has also published builds for their devices, and these are versions S911USQU1AWBD, S916USQU1AWBD, and S918USQU1AWBD.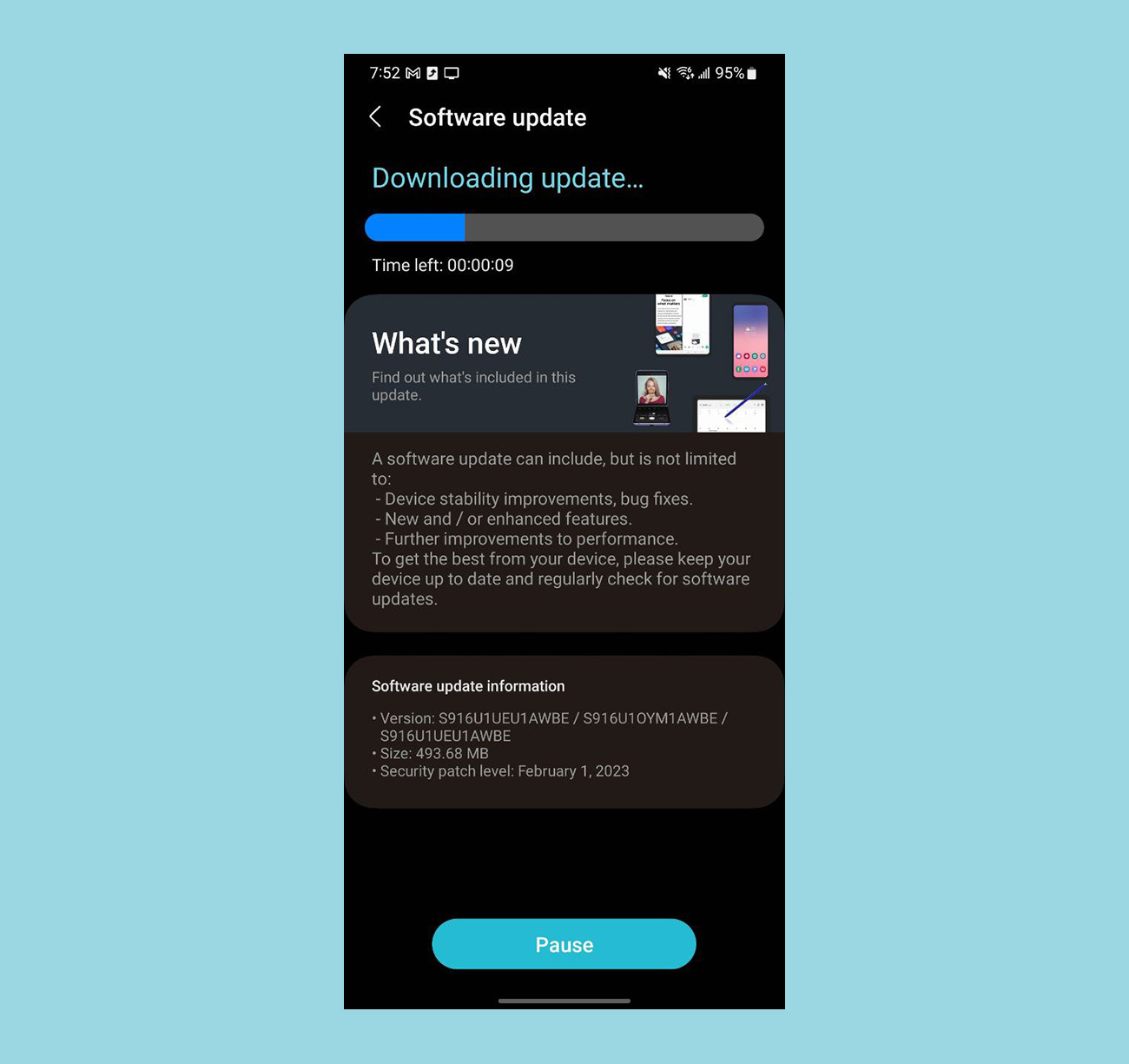 Samsung's changelog suggests they included "device stability improvements" and bug fixes, unnamed new features, and "further performance improvements". Verizon simply states that this update "delivers performance improvements." If anything, performance should be better at some level.
The updates keep the February Android security patch on every phone. Don't be surprised if you see another one with the Android March security patch in the next couple of weeks. It's Samsung and they update pretty quickly on a monthly basis.
To check for new updates on your Galaxy S23 or Galaxy S23 Ultra, go to your phone settings, scroll down and tap on Software Update and then on Download and Install. Once this last step is completed, your phone will check to see if an update is available. It should be.
Here's the current best deal on the Galaxy S23 Ultra. And here's our review of the Galaxy S23 Ultra to learn more about why you should buy it.