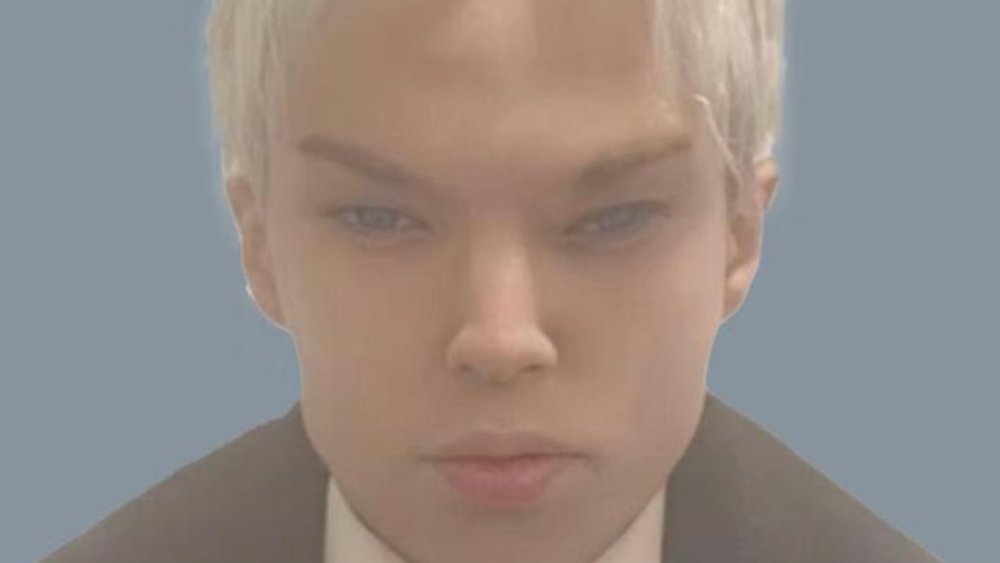 A report circulating about a 22-year-old actor named Saint Von Colucci dying from cosmetic procedures to look like BTS singer Jimin turned out to be an elaborate hoax likely involving the use of AI imagery.
News of the alleged death first appeared on the Daily Mail website on April 24 and has now been taken down. The outlet, which does not appear to have issued any form of retraction, did not respond to Variety several requests for comments.
The alleged news was also picked up by several mainstream publications, including The Independent and TMZ, as well as major news outlets in Korea. It's likely that many outlets would have accepted the reports after a similar incident in 2022 in which British influencer Oli London admitted to having undergone numerous surgeries in order to look like Jimin.
Many publications have now updated their stories, acknowledging the hoax.
The report stems from two press releases that were sent directly to reporters by a group called The Hype Company PR. These claimed that Colucci had "always been uncertain about his general appearance in Korea" and that he felt "discriminated against by his Western features", prompting him to have surgery.
Several journalists received these releases in their inbox via a bot called Nylas, which pulled email addresses from the MuckRack online wallet website.
The first version claimed that 22-year-old Colucci underwent surgeries costing up to $200,000 to look like BTS singer Jimin for an upcoming K-drama. He said Colucci was the son of Brazilian model Adriana Lima and a hedge fund CEO named Geovani Lamas. In fact, Lima's eldest child is 12, and neither Lamas nor his company IBG Capital have an online presence.
Prior to these press releases, "Saint von Colucci" had little visibility on the Internet. It's been reported that he's a singer-songwriter in addition to being an actor, but links to his previous music (including the supposed 2022 release 'Hug Me If I Cry') have all led to previews with album art – and then nowhere. His Instagram page, which appears to be under the username @papaxxzy, has been deactivated and reactivated several times over the past week. None of the 37 articles currently published provide information on the so-called actor, and his appearance varies between images.
One of the releases was sent by a PR affiliated with "GoPapaMedia", whose domain was registered in Toronto, Canada, under a "Sait Lucci". The domain was later re-registered in Massachusetts following the second press release announcing the actor's death at the fictional "Seoul National Hospital" (presumably a reference to Seoul National University Hospital). The domain owner's name is currently protected.
The emails also contained links to a media kit, which contained images supposedly taken before and after Colucci underwent the procedures. The images immediately raised suspicions of AI generation, with one of the photos returning a result of 75% on Maybe's AI Art detector. The Drive folder has since been emptied.
Many emails and calls from Variety to The Hype Company PR to verify the identity of Saint von Colucci went unanswered.
The episode reveals the pitfalls of rapid news cycles in digital journalism and the dangers of accepting news provided by agencies as fact. It also sheds light on the disturbing use of AI-generated images to mislead media organizations.
Freelance journalist Raphael Rashid led discussions on social media about the hoax. "All the red flags were there. All the inconsistencies. Yet many major media organizations believed the story and wrote about it without any fact checking," he tweeted.
"The biggest clue was the press release announcing that Saint Von Colucci was 'intubated'; an artist's direction would never do that," said Riddhi Chakraborty, deputy editor of Rolling Stone India. His team refrained from reporting the story after failing to find supporting evidence.
"Research, experience and verification are key factors in responsible journalism, but recently they seem to have been ignored in favor of clickbait."
Jeffrey Samuel Ronald contributed to this story.