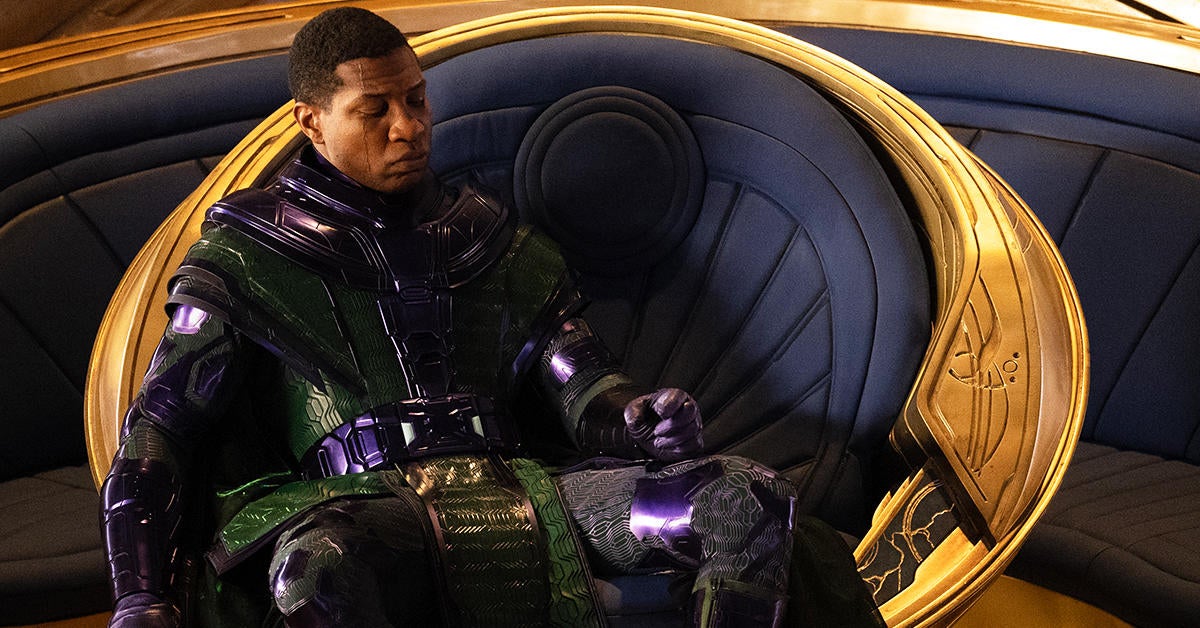 It's been almost a month since Ant-Man and the Wasp: Quantumania has landed in theaters, kicking off Phase 5 of the Marvel Cinematic Universe in a unique way. On one side of the film's conflict was Kang the Conqueror (Jonathan Majors), who has already been confirmed to have a huge role in the MCU's "Multiverse Saga" in the future. This role was teased in the film's mid-credits scene, which featured several members of the Council of Kangs, all represented by majors. In a recent interview with Variety, Quantumania Editors Adam Gerstel and Laura Jennings spoke about the process of making this scene, which took place over a four-day shoot in London while Majors was filming the second season of Loki.
"With Kang, everything was motion control," Gerstel revealed. "We were shooting a version of Jonathan, and we were going with Peyton to pick the performances we liked because every move was slightly different with the focus and the lens. We had to figure out if we liked that take of Rama-Tut, we had to figure out which take of the Scarlet Centurion we were going to use.We had our VFX supervisors on set to cover us and get the plates clean.
"The most fun was watching Jonathan step into character for each different version of Kang, because he was walking on a set and every time he came in, he was a very different personality," Gerstel added.
"He would disappear a bit, and that would allow the team to check out the motion rig, and Jonathan would come out and say, 'Who's that going to be? "" Jennings echoed. "It was amazing to see some of his process and how in the zone he was because that was all you got from him for that particular pass."
What are Marvel's plans for Kang?
Following QuantumaniaKang's tenure in the MCU is set to culminate even further, with marvel studios the creatives considering him the "big bad" of the next few years of the multiverse saga. Majors is set to reprise his role in both Avengers: Kang Dynasty And Avengers: Secret Wars.
"It depends on the cast and with Jonathan Majorswho I think took over the Hall H stage, you know, within three minutes he was up there," Marvel Studios President Kevin Feige said. ComicBook.com Last year. "It's amazing, and I told him there's no one I'd rather put the multiverse saga on his shoulders than his. It's really impressive what Jonathan Majors is able to do and all the different incarnations, variations, if you will, of Kang that we'll see him do. It's really, really cool.
"What I love is that he's totally different than Thanos. That he's totally different. Isn't it just that there's a bigger purple guy with a helmet on? It's not what Kang is. Kang is a very different type of villain and the fact that he has many, many different characters, that's what's most exciting and differentiates him the most," the exec continued. .
Are you excited to see Jonathan Majors' MCU future? What do you think of these new details on the Quantumania mid-credits scene? Share your thoughts with us in the comments below!
Ant-Man and the Wasp: Quantumania now plays exclusively in theaters.