The biggest event in the world of golf, the Masters Tournament, is just around the corner. Do you dream of playing with the pros? While there are several different ways to get into world-class courses, such as the Augusta National Golf Club, probably the most realistic option for most is the TruGolf simulator, which is currently on sale, but only until 11:59 PM PT on March 15th.
The TruGolf mini golf simulator provides one of the most realistic virtual gaming experiences you are likely to find at this price point. You can use the included swing trainer and sensor to analyze your game in detail so you can fine-tune every aspect of it. And, perhaps best of all, it gives you access to hyper-realistic digital versions of world-class golf courses so you can play the same holes as the most famous golfers.
If you have dreamed of playing on a professional level golf course and improving your game at the same time, then the TruGolf mini golf simulator may be the best way to do it. And since it's priced far less than the MSRP of just $199.99 during this limited sale, no coupon codes required, now's the time to get it.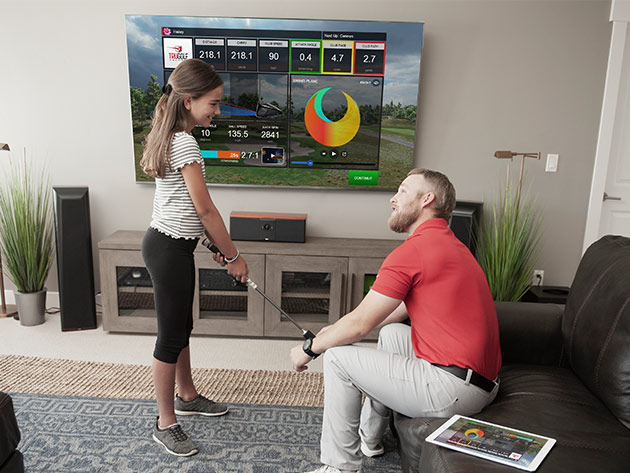 TruGolf Mini Golf Simulator – $199.99
View deal
Prices are subject to change.