Choosing the right paint color is not easy. And it's almost impossible if you want to match it with something else. Looking for an easy way to get the right color every time? Then try out the Nix Mini 2 Color Sensor, which has been temporarily discounted for Memorial Day so it's even easier to afford.
Lightweight and portable, Nix Mini 2 allows you to scan any type of surface to accurately determine its color. You simply pair it with your phone via Bluetooth, download the app and scan the object of your choice. Nix then gives you the exact color code of that object using sRGB, HEX, CMYK or LAB codes so you can get a paint that reproduces it perfectly.
If you're planning to remodel or renovate your home, then this is a must-have addition to your toolbox. And since you can get it for about $40 less than MSRP, but only until 11:59 pm on May 31st, there may not be a better time to buy.
Buy the Mix Mini 2 Color Sensor for only $59.97, no coupon codes required.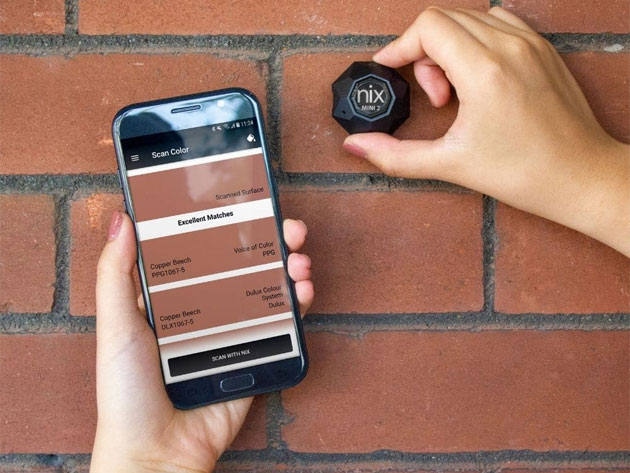 Nix Mini 2 Color Sensor – $59.97
View deal
Prices are subject to change.