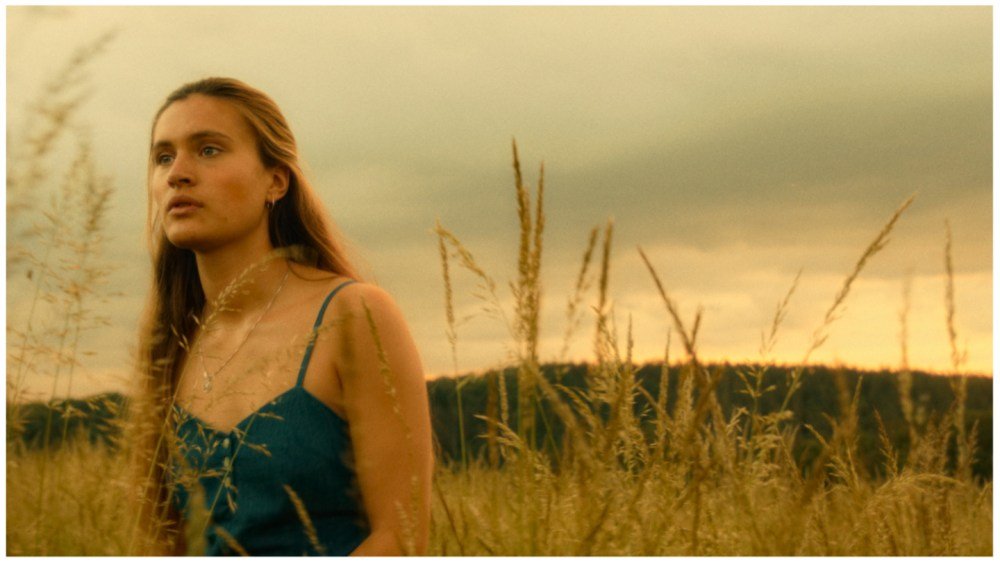 The trailer for "One day we will say everything", by the Franco-Iranian filmmaker Emilie AtefThe Story of Forbidden Love, which will premiere in competition at the Berlinale, has debuted (below). The match factory handles international sales of the film and Pandora Film handles German distribution.
The film, based on the novel by Daniela Krien, is set in the summer of 1990 in the Thuringian countryside, in the former East Germany.
Maria, who is about to turn 19, lives with her boyfriend Johannes on her parents' farm and would rather lose herself in books than focus on getting her degree. One has the impression that a new era is opening with the reunification of Germany.
When she bumps into Henner, the farmer next door, one touch is enough to spark an all-consuming passion between Maria and the stubborn, charismatic man who is twice her age. In an atmosphere buzzing with possibilities, love is born: a secret passion full of longing and longing that devours everything in its path.
Atef commented: "What I found fascinating in Daniela Krien's novel is its uninhibited portrayal of a young woman's desire, of female desire, in all its facets, and the curiosity of the main character Maria to test one's limits, to understand oneself and life, without fear of transgressing moral or social boundaries. The fact that she's allowed to do that as a woman, especially as a young woman, is something I was very interested in bringing to the screen.
"I was also drawn to the challenge of showing the raw and primal lust between Maria and Henner. Their relationship is a 'mad love', a mad love between two strangers from different worlds. Their love is socially unacceptable and takes place in secret but has unstoppable momentum.The only witness to their forbidden love is nature itself: a timeless landscape that will endure long after the dramatic period of history in which the film is set.
The film stars Marlene Burow and Felix Kramer. The producer is Karsten Stöter for Row Pictures.
Atef studied directing at the German Film and Television Academy in Berlin (DFFB). Her first feature film, "Molly's Way", won the German Film New Talent Award for Best Screenplay at the Munich Film Festival in 2005 and the Grand Jury Prize at the Mar del Plata Film Festival. In 2008, her second feature film, "The Stranger in Me", which deals with a young mother suffering from postnatal depression, had its world premiere at Critics' Week in Cannes.
In 2011, she was offered a grant from the Cinéfondation du Festival de Cannes to write "Kill Me", a road movie shot in Germany and France. In 2018, Atef wrote and directed the feature film "3 days in Quiberon", which depicts the three emotionally charged days during which Romy Schneider gave her last interview to Stern magazine. The film screened in competition at the 68th Berlin Film Festival and won seven Lolas at the 2018 German Film Awards, including Outstanding Feature and Best Director.
In 2021, she is shooting her fifth feature film, which she had been considering for more than 10 years: "More Than Ever". The film starred Vicky Krieps, Gaspard Ulliel and Björn Floberg. Filmed in France, Luxembourg and the far north of Norway, it is an ode to life and love. The film premiered at the 75th Cannes Film Festival in the Un Certain Regard section.