Did you know that 70% of photography students are classified as female and non-binary, but only 15% of them work in professional photography? On top of that, these professionals would earn 40% less than their male counterparts.
The 70:15:40 UK project was launched by MPB, after partnering with leading global and UK organizations who believe change is urgently needed in our industry, and underlines the importance of raising barriers and challenges faced by women in photography and videography.
• Here are the best camera bags for women (opens in a new tab)
Great news for non-male photographers based in the UK, as exclusive contest (opens in a new tab) has been launched which will see four winners exhibit their work and receive 12 months of phenomenal scholarships worth £40,000 ($49,500 / AU$73,200 approx) which will cover all areas of being a freelance photographer – and includes funding, training, access to camera equipment, as well as studios and rentals.
Launched by BPM (opens in a new tab)the world's largest platform for second-hand photographic equipment, the 70:15:40 UK project has been created with the support of the SheClick (opens in a new tab) And UKBFTOG (opens in a new tab) communities, online platform Peer space (opens in a new tab)THE Royal Society of Photography (opens in a new tab) and even the British Photography Center (opens in a new tab).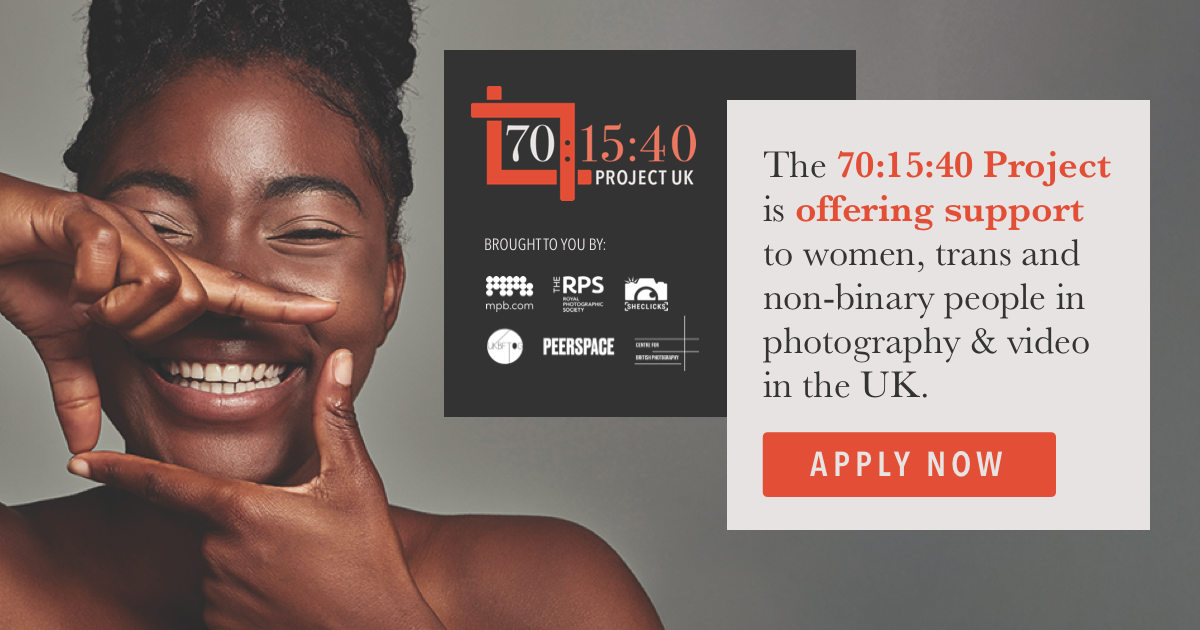 (opens in a new tab)
Four photographers from the UK – two professionals (classified as people who earn at least 80% of their income from photography or videography) and two other passionate or emerging photographers or videographers, will have the opportunity to create a full series photos or a short film on the theme of 'change', which will then be exhibited at the Center for British Photography in London.
The reasoning behind this new competition and scholarship is hugely important, and the name of the initiative (the 70:15:40 Project) reflects the shocking facts and statistics that show that even today, in 2023, only 15 % of professional photographers are categorized as female (with an even lower percentage of trans and non-binary photographers) – and generally earn far less than males in the same field doing the same work.
• For more stats like these, check out: This is not an opinion piece, it's a fact – gender and photography edition (opens in a new tab)
The big question is of course why? But I think we all know the answer. At DCW, we believe the level playing field should always be a level playing field for photographers, regardless of gender identity, to have the same opportunity to compete for exposure and employment opportunities without discrimination in salary or of workload.
Despite what some might believe, non-male photographers are still treated very unfairly in the wider industry, small workplaces, and even by other photographers most of the time too! The same shots that male photographers would often pursue can also be riskier for female, trans, or non-binary photographers.
• See: Wedding photographer speaks out against sexual harassment (opens in a new tab)
It is important not to overlook the facts and personal experiences of others and to remember them just because something is not happening to you; doesn't mean it doesn't happen at all – it's called privilege.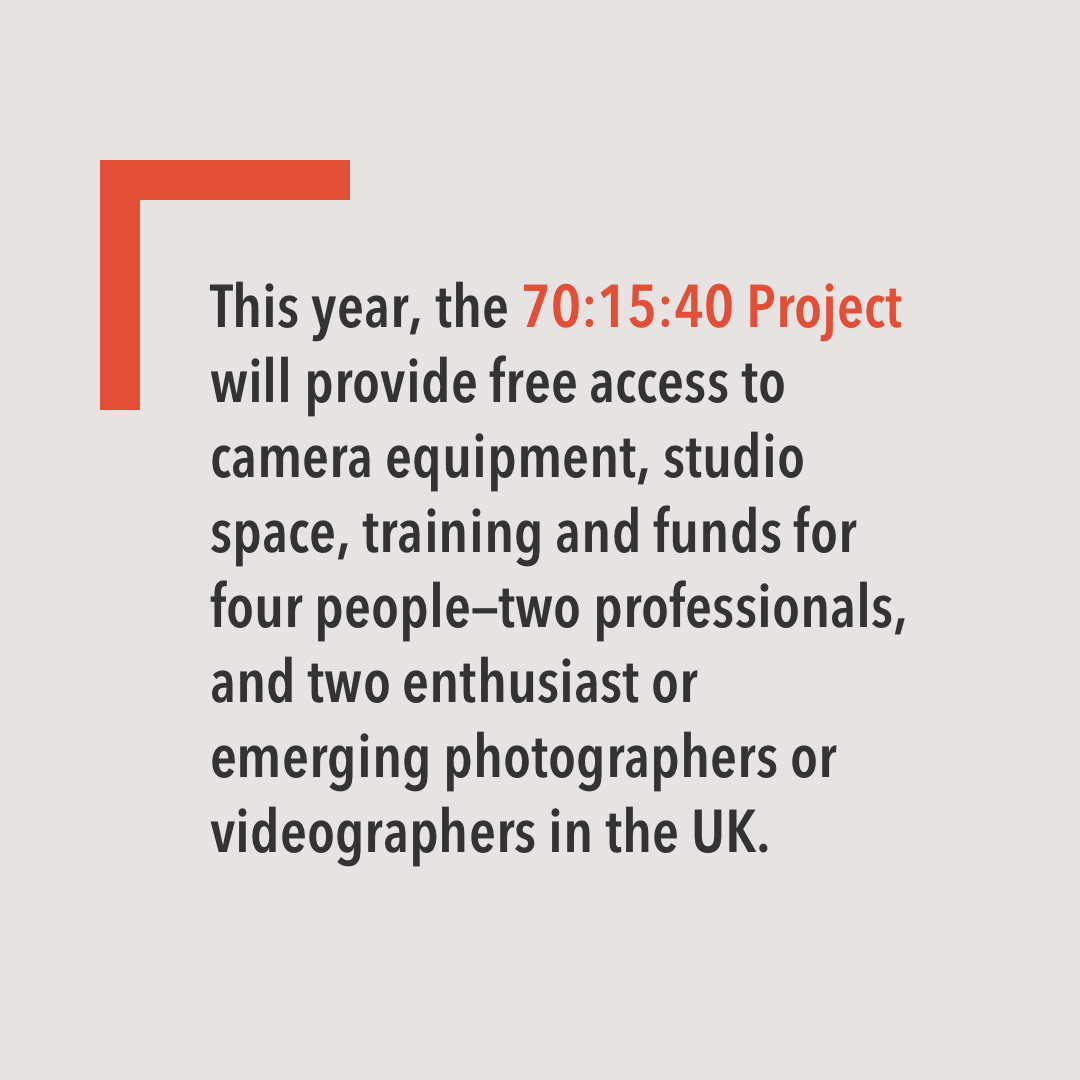 (opens in a new tab)
Selected winners of the competition will receive everything they might need to create this proposed photo series or short film, including the resources mentioned above but with specific details:
Access to £25,000 worth of cameras, lenses and accessories from MPB, plus a £2,500 credit to book the production space of their choice on Peerspace, membership and workshops worth £1,500 from the Royal Photographic Society, an exhibition at the Center for British Photography in London worth £5,000, one-on-one mentorship worth £2,000 from Tracy Marshall-Grant at the Center for British Photography, not to mention extensive promotion.
If that's not enough, the four winners will also receive £5,000 to spend as they see fit to support and deepen their photography or videography practice, plus Zoom workshops on how to navigate social media, pricing themselves- same as a photographer, and find their workflow.
To apply (opens in a new tab) For this incredible opportunity, you will be required to specify in an application process what you would produce for your interpretation of the theme of "change" in a series or short film, and show the judges a selection of your past footage.
The 70:15:40 Project UK is open to all female, trans and non-binary people residing in the UK. The deadline to apply is April 14, 2023.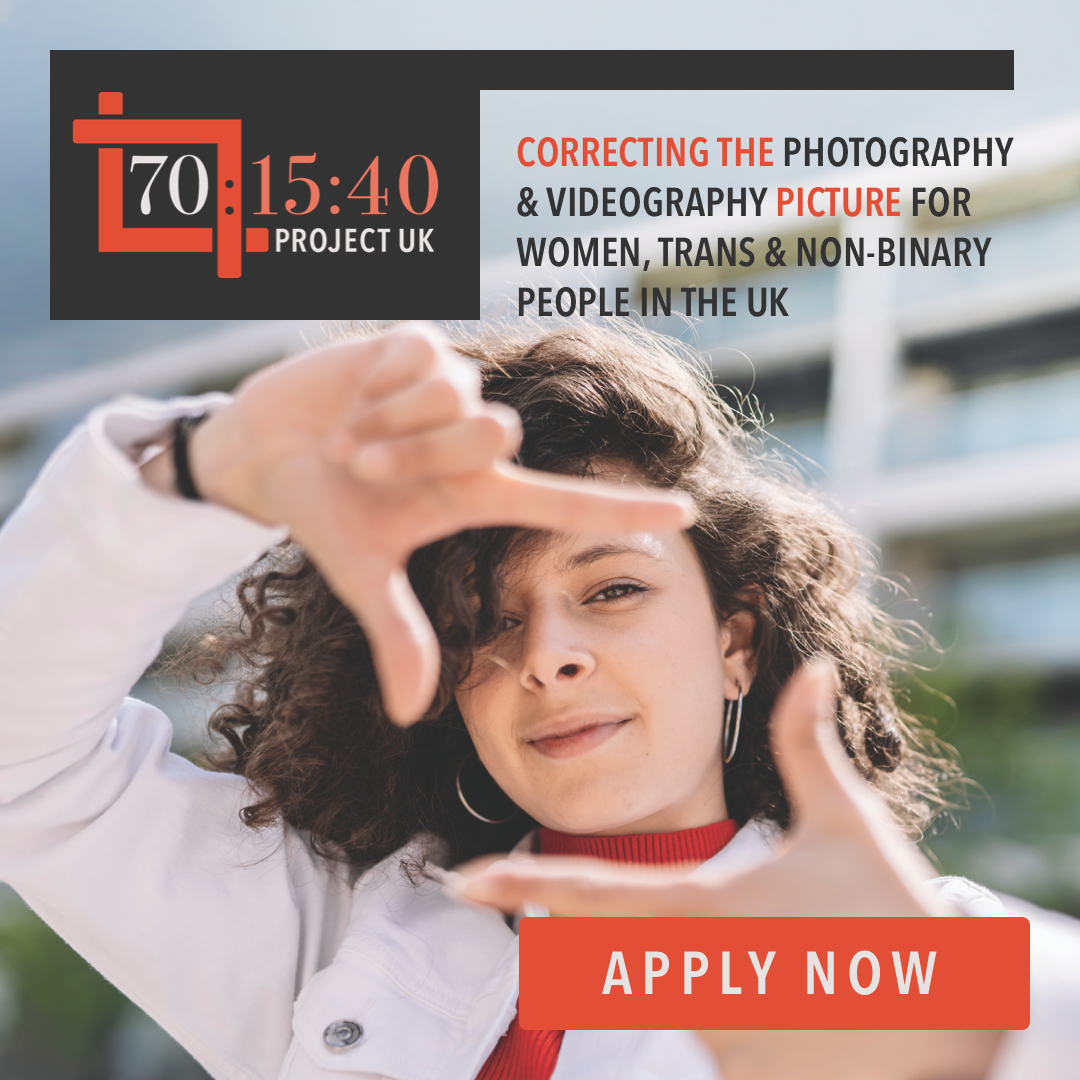 (opens in a new tab)
• You might also be interested in these 10 queer photographers to follow on Instagram (opens in a new tab)as well as this collection of contemporary queer photography (opens in a new tab)and discover the Photo campaign that aims to change the way women are depicted handling money (opens in a new tab).
• look at this Photo protest: female, non-binary photographers take on climate change (opens in a new tab)as good as Top 100 women in photography: RPS names its hundred heroines (opens in a new tab)