Actor Danny Ramirez shows off his impressive physique as he prepares to play the Falcon in Captain America: New World Order.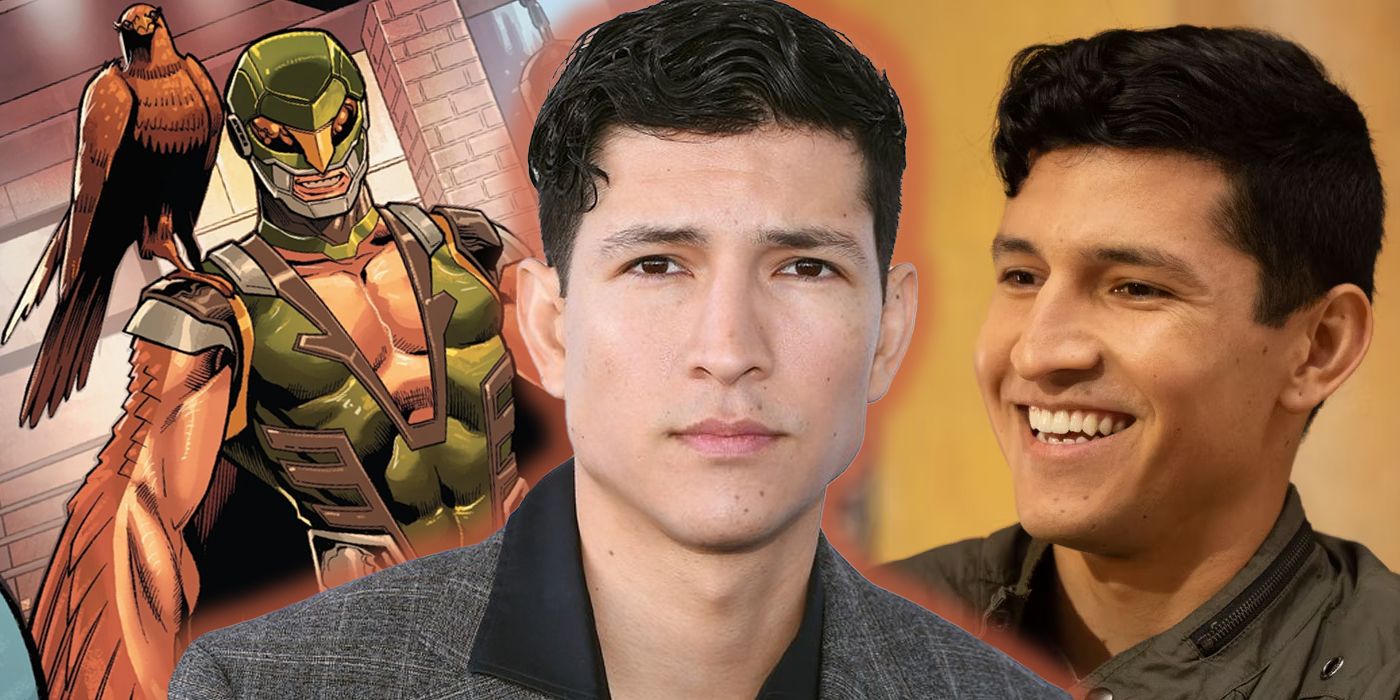 Before the start of production the Captain America: New World Orderstar Danny Ramirez has shared a gym selfie showing off his Jonathan Majors-inspired physique.
The actor updated fans on his progress in the gym by posting a shirtless selfie on Twitter with the hashtag "JonathanMajorsSetTheBarTooHigh," referencing his Marvel Cinematic Universe co-star's impressive physique that was recently on display in Creed III. Ramirez made his MCU debut in the 2021 Disney+ limited series The Falcon and the Winter Soldier. He played Joaquin Torres, a member of the United States Air Force who assists Anthony Mackie's Sam Wilson throughout the series and later receives the EXO-7 Falcon wingsuit after Wilson assumes the mantle of Captain America.
RELATED: Jon Bernthal's Punisher Joins Marvel's Daredevil: Born Again
Captain America: New World Order will mark Ramirez's second appearance in an MCU project as well as his first after taking over the Falcon. The actor, who recently appeared as Lt. Mickey "Fanboy" Garcia in 2022 Top Gun: Maverick, was confirmed to be part of the cast of the upcoming film during Marvel Studios' D23 Expo presentation. "I'm excited, man. He's walking there and everyone loves him. To receive that love is such a unique experience," Ramirez recalled of his participation in Expo D23 2022. "From independent to Captain America: New World Orderjust going out and just being called my name by Kevin [Feige] was crazy. It was crazy."
New World Order presents the new Thunderbolt Ross
Ramirez won't be the only familiar face of The Falcon and the Winter Soldier come back for New world order. Along with Mackie's return as the titular superhero, Carl Lumbly will return as Isaiah Bradley while Harrison Ford steps into the role of General Thaddeus "Thunderbolt" Ross, replacing the late William Hurt. While some fans were surprised to see Ford join the MCU, the actor explained that it didn't take much persuasion from Marvel to get him signed. "I thought, 'Everyone seems to be having a good time.' Watching all these great actors having a great time [in Marvel movies]", he said. "I like to do something different from what I've ever done and please people with it. So I'm going to try a piece of that."
RELATED: Captain America 4 begins filming in spring 2023
film on New world order will begin in March under the working title "Rochelle Rochelle", a reference to a fictional film that exists in the Seinfeld universe. While the plot details for Captain America: New World Order remain under wraps, the film is confirmed to feature the return of Tim Blake Nelson's Samuel Sterns/Leader, a character who was last seen in 2008 The Incredible Hulk. Other cast members are to appear in Captain America: New World Order include Shira Haas as Sabra and Xosha Roquemore in an undisclosed role. Sebastian Stan would also be back as Bucky Barnes / The Winter Soldierthough her casting is unconfirmed by Marvel at this time.
Directed by Julius Onah from a screenplay written by Malcolm Spellman and Dalan Musson, Captain America: New World Order opens in theaters May 3, 2024.
Source: Twitter