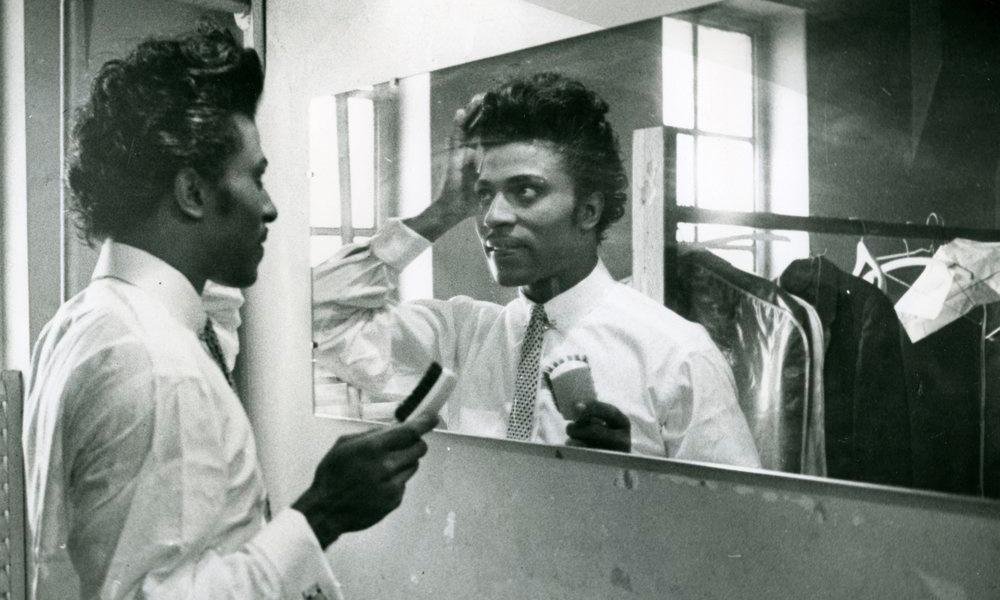 IIsa Cortes' documentary is an irresistible tribute to the pioneering genius of rock 'n' roll, whose wild transgressive energy and explosive sexuality paved the way and created a musical and performative language for James Brown, The Beatles, The Rolling Stones, Prince, Elton John, David Bowie, and many other stars – some of whom had the good grace to thank him.
And he's now considered a great queer artist, which is how many of the interviewees describe him here; Little Richard in fact, he described himself as gay, and perhaps the film could have done a more analytical job of thinking about the relationship between the two terms. But it certainly does a great job of emphasizing the excessiveness of hiding in plain sight.
Tutti Frutti (an inspired title that alludes to an ice cream flavor while also meaning "all the fruit") was originally about anal sex, with the lyrics being: "Tutti frutti, good booty / If it's not right, don't force it / You can grease it up, make it easy." Goofy verbal inventions like "Awopbopaloobopalopbamboo!" for the recorded version of Little Richard are a tactful soundscape version inspired by the act itself. But even uncoded, lyrics like "Damn, Miss Molly likes to play ball!"… well, what did we think that meant?
Little Richard was always remarkably tolerant and good-natured, even when white artists made inferior cover versions of his material; these include Elvis Presley, but also, incredibly and hilariously, Pat Boone, whose atrocious parodies outsold the original. Cortes talks about the artists who preceded Little Richard, from whom he drew inspiration for his music and his exuberant pompadour (which later became a wig): Billy Wright, Eskew "Esquerita" Reeder or even the amazing sister Rosetta Tharpe.
Little Richard appears here as an exquisite figure, an esthete and an athlete: a butterfly that could never be broken on any wheel.