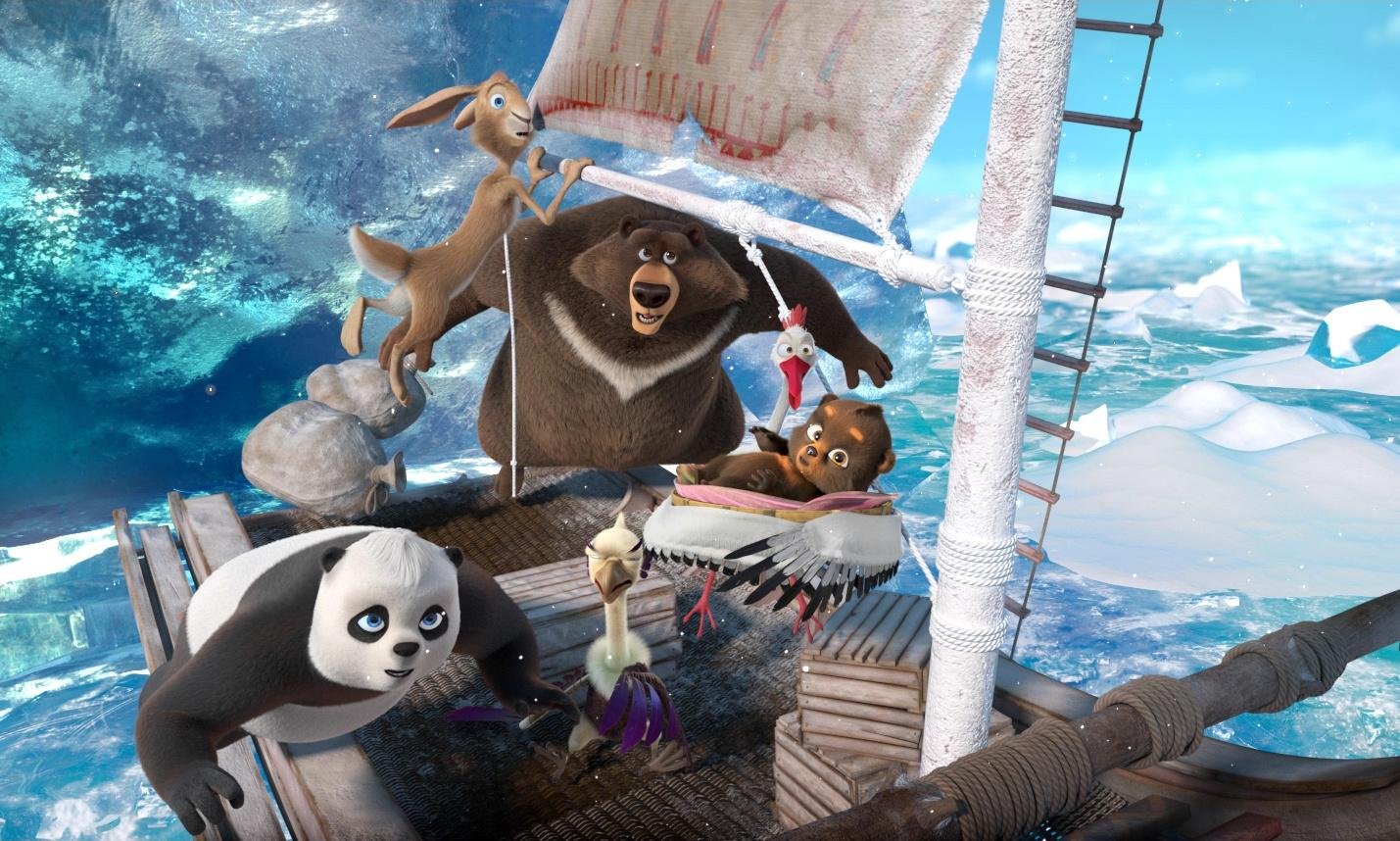 Phaving no young children, here is something to hold the sleeve during the Easter holidays. If the little ones are misbehaving, use this as a naughty cinematic stage – a threat to them. One more step out of line… and I'll take you straight to the cinema to watch this. Honestly, this Russian children's animation is truly a punishment: fantastically boring, charmless, poorly written and dubbed in English so flatly that I think a GPS would bring more energy to the characters.
It's the second film in the Big Trip franchise, although it would be truly cruel and inhumane to seat anyone – let alone a child – in front of more than one. In the first episode, the lumpen-looking bear Mic-Mic delivered a baby panda to his parents after the stork mis-sent him. Surprisingly, it's the same again this time with the misdelivery of another cute little package: a baby grizzly.
There's a desperate plot contortion to explain exactly how the baby grizzly ends up with Mic-Mic. The little guy is supposed to be delivered to America, to a political bear running for president of the forest, because the forest law states that only parents can be elected to high office. This is complete nonsense and will make no sense to the target audience under six (which confirms the suspicion that children's films are sometimes written by people who have never had a real conversation with a child ).
It is the incumbent president, a vulture, who is behind the kidnapping of the (frankly unadorable) baby grizzly. After a series of blunders, he reunites with Mic-Mic, who leaves with his buddies to fix the mail mishap. Said vulture declares twice with a mischievous mwah-ha-ha that "he who laughs last will laugh the best". Or to put it another way: whoever is watching this is not laughing at all.