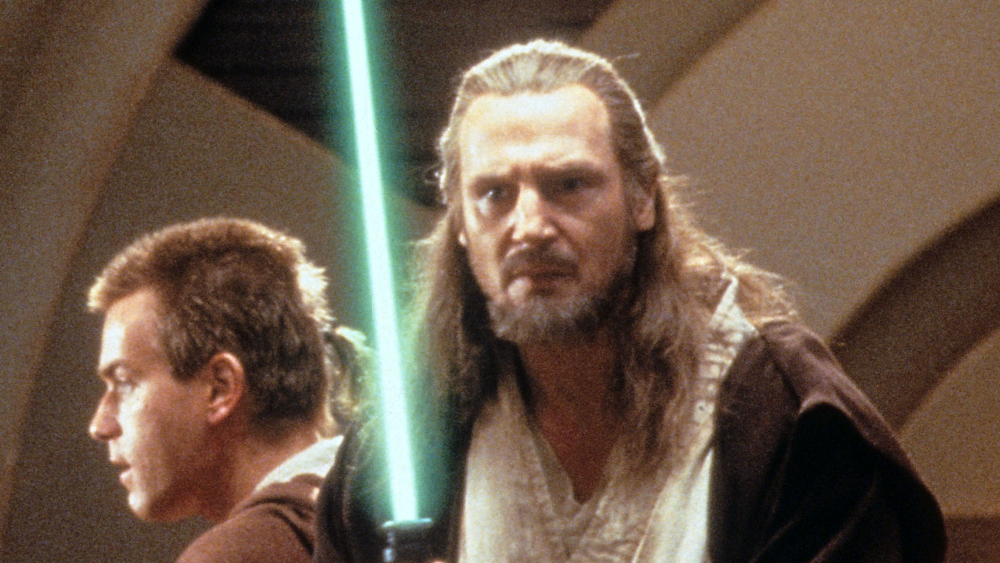 Liam Neeson he is asked in almost every interview if he would reprise his role as Jedi Master Qui-Gon Jinn in a "star warsfallout. The answer is often no, and that was the case when Neeson joined Paul Rudd on the Feb. 16 episode of "Watch What Happens Live!" But Neeson went further, explaining that his reason for not wanting resuming Qui-Gon Jinn is that the "Star Wars" franchise is damaging its own magic.
"No, I'm not," Neeson said when asked if he was interested in returning. "There are so many 'Star Wars spinoffs.' It dilutes it for me, and it took away the mystery and the magic in a weird way.
Neeson made a brief appearance in the Disney+ series "Obi-Wan Kenobi," but he only had about two lines of dialogue. The actor made his "Star Wars" debut in "Star Wars: The Phantom Menace," but his character died and his "Star Wars" tenure was cut short. neeson said ComicBook.com last year that he would consider reprising Qui-Gon Jinn on one condition: it has to be a movie, not a TV show.
"Oh, I think so, yeah, yeah, yeah, I think so…if it was a movie," Neeson said of a potential "Star Wars" return at the time. "Yeah, I'm a bit of a snob when it comes to TV, I have to admit. I just like the big screen, you know? Qui-Gon, I can't believe it's been 24 years since we made 'The Phantom Menace', I can't believe where the time has gone. It was a great experience to shoot this film in London.
Neeson isn't wrong when he says the "Star Wars" franchise has been awash in spinoffs. On the big screen, Lucasfilm released "Rogue One" and "Solo" outside of its main Skywalker saga. The franchise has grown significantly on Disney+ with shows such as "The Mandalorian," "The Book of Boba Fett" and "Obi-Wan Kenobi" having aired. Upcoming series include "The Mandalorian" Season 3, which launches March 1, as well as "Ashoka" and "The Acolyte."
Watch Neeson's full interview on "Watch What Happens Live!" in the video below.