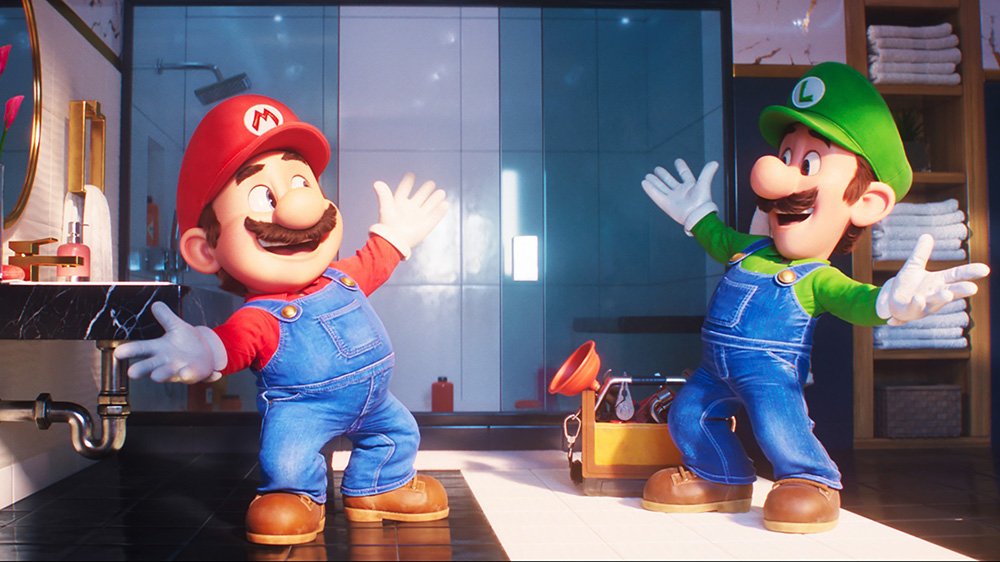 "Super Mario Bros movie" and a local sports film "Dream" gave the South Korean box office some bounce back on their first weekend after release.
Opening in Korea On Wednesday, some three weeks into its international and North American campaigns, 'Super Mario' grossed $4.67 million between Friday and Sunday, according to data from Kobis, the tracking service operated by the Korean Film Council. (Kofic). The film has a cumulative $5.76 million over its five opening days, plus previews.
The film's weekend numbers are the second-highest opening tally recorded by a film this year in Korea. And its weekend score represented a comfortable 40% market share.
Other short-term successes could be on the cards. Monday is not an official public holiday in South Korea, but it is widely observed.
The second-place opener over the weekend was Korean sports comedy-drama title "Dream." It opened with $2.87 million, or 25% of the market between Friday and Sunday. It took $3.87 million over its entire five-day opening run. The film depicts the triumph over adversity of a group of homeless people who achieve a football championship.
"John Wick: Chapter 4," which held the top spot the previous two weekends, fell to third place. Its weekend score of $1.72 million was a 30% drop week-over-week and brought its total to $12.4 million after 19 days of release.
Japanese animated feature "Suzume" took fourth place this weekend. He added another $1.03 million to his tally and extended his cumulative chart-topping total to $39.2 million.
Korean horror film "Ghost Station" took fifth place in its second weekend. Adapted from a webtoon about strange activity at a subway station, "Ghost Station" earned $402,000 over the weekend and took its total to $1.22 million after 12 days of release.
Japanese animation "The First Slam Dunk" earned $267,000 in sixth place, for a cumulative $35.7 million after being in the field for nearly four months.
Another sports-themed image, Korean "Rebound" jumped from third to seventh place in its fourth weekend of release. It grossed $231,000 for a cumulative $4.73 million.
Korean film "Killing Romance" took in $91,000 for a three-weekend run of $1.22 million. Chinese period action film 'Hidden Blade' opened in ninth place with $55,000 over the weekend and $106,000 over its five opening days. Another Japanese anime, "Fortune Favors Lady Nikuo" took tenth place in the weekend chart with $40,000 over five days.
Korea's main anti-COVID measures were dropped at this point exactly one year ago. But cinemas have since struggled to regain the form that once made South Korea the world's fourth-biggest box office market. The problem has been particularly acute for local films, which previously made the market so dynamic.
Last weekend's domestic total of $11.6 million is the first time since January that the Korean box office has benefited from a weekend session of $10 million.
The year-to-date total of KRW 343 billion ($256 million) is more than double the figure from January to April 2022, when cinemas were still operating under social distancing and disease prevention protocols. But, compared to the pre-COVID era, the market remains adrift by 40%.
In the first four months of 2019, Korea had a theatrical market of KRW 581 million with KRW 323 million. Of that 56% of that goes to local films.