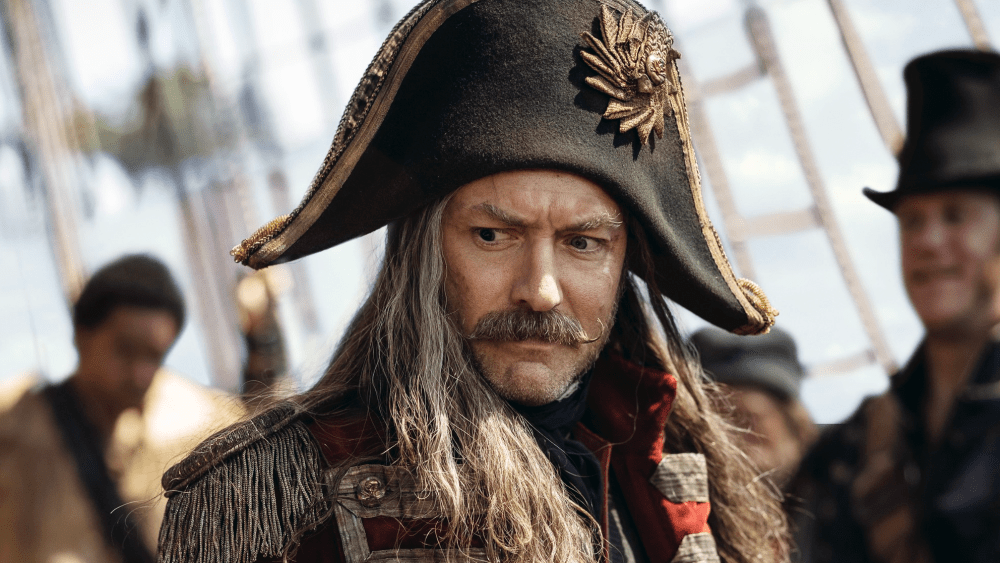 Jude's Law revealed on "The Tonight Show" that he stayed in character as Captain Hook whenever he was on the set of "Peter Pan and Wendy." Disney's reimagining casts Law as the villainous pirate. To ensure that the child actors on set would be afraid of Hook, Lowery ordered Law not to reveal himself before filming.
"David Lowery came up with the idea of ​​really trying to encourage them not to see me when I wasn't Hook," Law said. "So I stayed as Hook the whole time, which was an opportunity just to be really creepy and mean. It sounds awful. I didn't want to talk to a little 6-year-old dude and then suddenly it's like, 'Okay. You hate me. I'm Hook. I'm Hook.' So instead I got stuck as Hook And, yeah, a lot of the reactions that you see in the movie are their reactions to me for the first time, or as a man himself, you know ?
When filming wrapped and Law was ready to reveal himself to his young co-stars, he decided ice cream might ease the transition.
"They met Jude at the end," Law said. "And I did what any adult should do to bribe kids. I rented an ice cream van and drove it there and handed out ice cream. Nothing like a chocolate ice cream to convince a child that you are fine.
Law recently told Collider about his version of Captain Hook: "I wanted him to be sad, I wanted him to be scarred and gnarled and gross and scary, and funny too. Like an overheated, angry father or uncle who, from the point from a child's point of view, is really pathetic and noisy.
"Peter Pan and Wendy" is now streaming on Disney+.