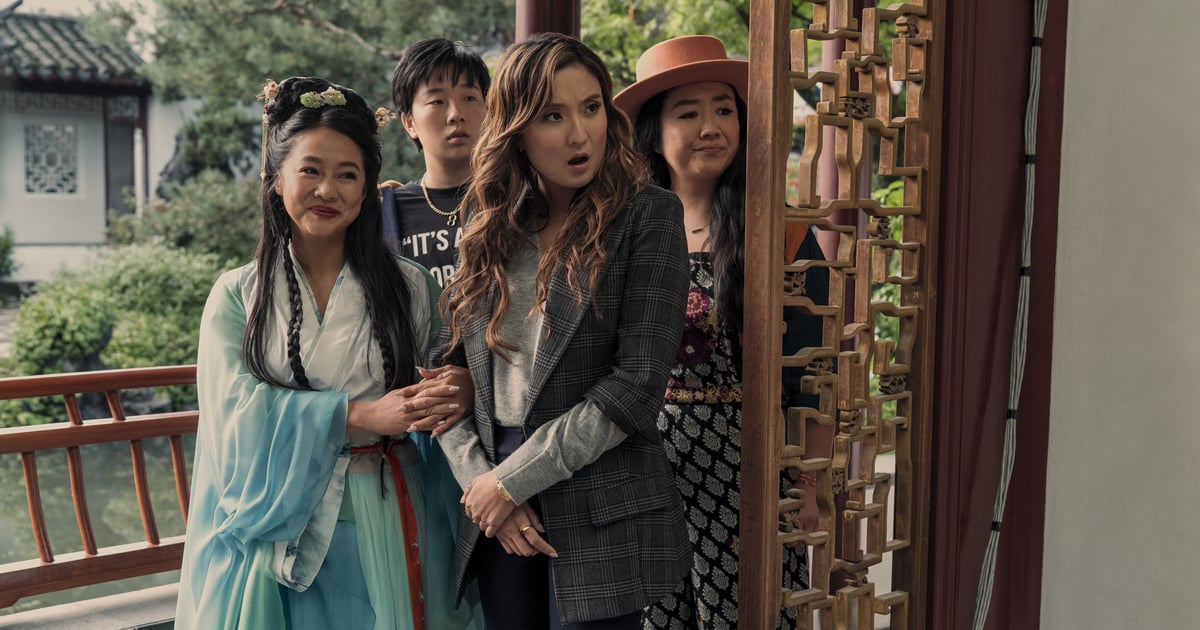 A trip to China turns into a wild (and hilarious) journey of self-discovery in the new trailer for 'Crazy Rich Asians' co-screenwriter Adele Lim's debut film, 'Joy Ride.' upcoming movie stars Actor "Emily in Paris" Ashley Park and Sherry Cola as best friends Audrey and Lolo, who travel to China on a business trip hoping to find Audrey's birth mother along the way. However, their route falls apart when they encounter a drug dealer on the train who chains them up with their friends, Lolo's cousin Deadeye (Sabrina Wu) and Audrey's former roommate Kat, played by recent Stephanie Hsu, Oscar nomineein his dangerous operation.
In one of the trailer's funniest scenes, the friends try to get rid of all the drugs as quickly as possible by ingesting them and hiding them on – and in – their bodies. "Just push, pull…I mean twist it!" Lolo encourages a desperate Kat as she tries to pull out the bags she has hidden in her butt. "It's not a Bop It, it's my asshole!" She answers.
"Joy Ride" made its worldwide debut at the SXSW festival in Austin on March 17. During an interview with vanity lounge, Lim shared that her goal is to make a film in the vein of "The Hangover" and "Bridesmaids" that shines a spotlight on young Asian women. "There's a certain way that Asian American women are portrayed in television and in film — there's a lot of exoticism and fetishization," she explained. "We really wanted to tell a story inspired by our friendship and friends, and have messy, thirsty characters and just bits of work."
The end result seems to be a no-holds-barred comedy about friendship, finding your roots and having a lot of pleasure along the way. Read on for everything you need to know about upcoming "Joy Ride," including the film's first trailer and premiere date.