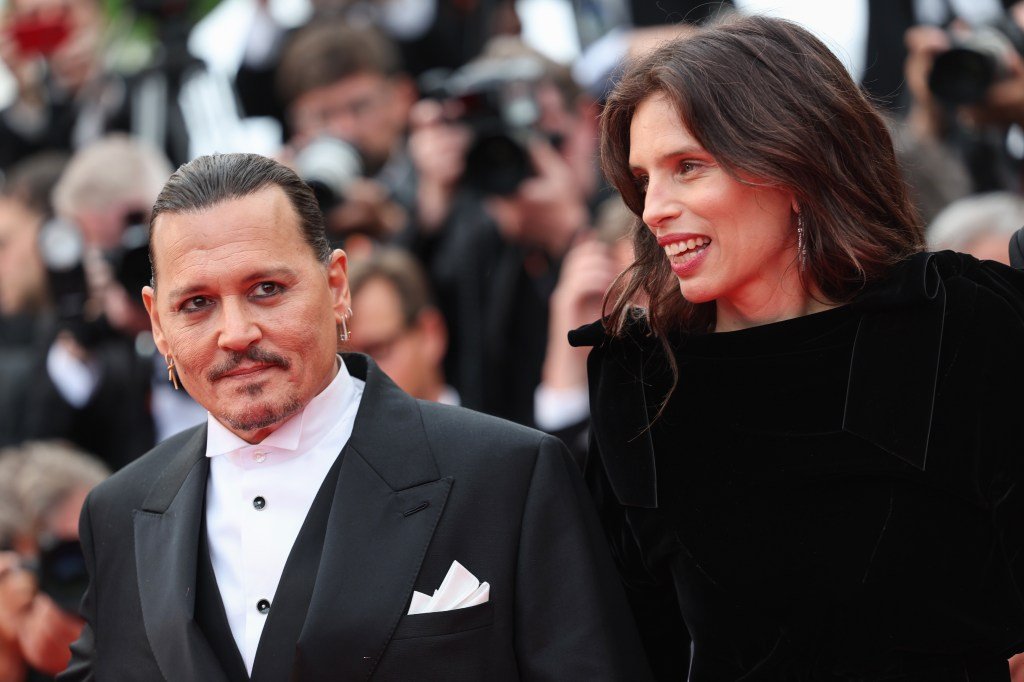 Refresh for updates…A humble and defensive Johnny Depp spoke at walking sticks press conference this morning for the film of the opening night of the festival Jeanne du Barry. Not only was he moved by the standing ovation at the Grand Théâtre Lumière, but he also referenced the aftermath of Amber Heard's trial headlines (without naming him), exclaiming, "As far as I'm concerned and my life, most of what you read is fantastically horribly written fiction.
Asked by Deadline if he still felt boycotted by Hollywood, feelings he expressed in an August 2021 Sunday Times interview, the 3x Oscar nominee replied, "Did I feel a boycott? You don't have to have a pulse to feel that this isn't happening. Sure, when you're asked to quit a movie because of something that's just a bunch of vowels and consonants in the air.
"I don't feel boycotted by Hollywood," Depp said, "I don't think about Hollywood. I don't need Hollywood.
"It's a very weird fun time where everyone would love to be themselves, but they can't," Depp said, giving a nod to #MeToo moments.
"A lot of people stopped calling, I didn't leave," Depp said, how everyone is referring to the French film, which debuted yesterday as a comeback.
Asked by a journalist what he thought of the controversy surrounding his presence at Cannes, in particular those who didn't want him here at the 76th edition, Depp replied: "And if they told me, I can't go to McDonalds for life because somewhere if you have them all in one room 39 people saw me watching me eat a Big Mac on repeat Who are they Why do they care Certain species or tower of mashed potatoes covered in light from a computer screen? Anonymous."
In Jeanne du Barry, Depp plays Louis XV as a filmmaker Maiwenn plays the role of his newly recruited mistress, the Countess Jeanne du Barry.
The actor spoke about Maiwenn's bravado in casting a non-French actor to play King Louis. The director mentioned that she had met deceased French actors before, but found Depp anamoly, not only given the length of his life in France, but also his extensive knowledge of politics, art and the country cinema. "He knew more about Louis VX than I did," admitted the filmmaker.
"I was surprised to be cast in this role," Depp said, "Yes, I thought someone had made a terrible mistake."
"Maybe you want to try a Frenchman as King Louis," the actor said, "She thought about it for a second. I thought about it for a second. It was brave of her to choose a hick from Kentucky…"
Offscreen playing its naughty lead character, Maiwenn, admitted in a recent TV interview to assaulting Mediapart editor Edwy Plenel, which involved pulling her hair back and spitting on her in a Parisian restaurant.
"She's openly anti-#MeToo and she made a move to please her world, and that's why she bragged about it on TV. We could see a kind of pride that echoed that world," Plenel said of Maiwenn in a recent Variety interview about the altercation.