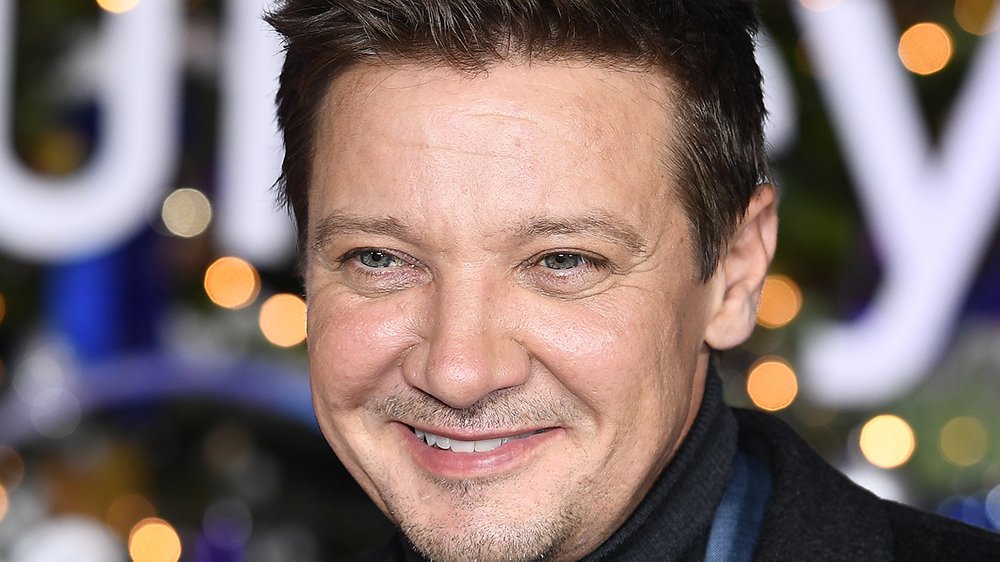 four months later Jeremy RennerSnow plow trauma, the actor continues to share his journey to recovery. On Jan. 1, Renner was hospitalized after breaking more than 30 bones and sustaining orthopedic injuries and blunt force trauma to his chest when his 14,330-pound snow plow knocked him down as he attempted to reach his nephew in the snow.
After making a significant recovery in time to celebrate the premiere of its Disney+ series"Renervations", Renner's health continued to improve. Eager to share updates with fans, Renner recently posted a Instagram Video showcasing its improvements with mobility exercises, taking "the new parts for a little test drive".
The video shows Renner using exercise equipment as he did several exercises to build strength and mobility in his injured leg.
Renner captioned the video with, "UPDATE: I've decided to get over the pain of progress (that fucking broken shin) and take the new parts for a little test drive. The body is miraculous….
"Even though I feel like the Tin Man, I need oil for all my new joints (hips, knees, ankles, shin, etc). Encouraged after this warm-up to keep going (don't tell my PT )," Renner joked.
Over the four months, Renner made a few media appearances to explain how the crash happened. Once the actor has made significant improvements he appeared on "Jimmy Kimmel Live!"" And sat down with Diane Sawyer for the ABC News special, "Jeremy Renner: The Diane Sawyer Interview – A Story of Terror, Survival and Triumph."
Shortly after his TV appearances, the actor made his first public appearance at the premiere of his reality series, "Rennervations", in which he told Variety he had "set a goal to walk on this carpet."
In addition to his media appearances, he shared his victories via social media, including Instagram Stories as he posed with his family at Six Flags Magic Mountain amusement parkas well as videos of his recovery milestones.