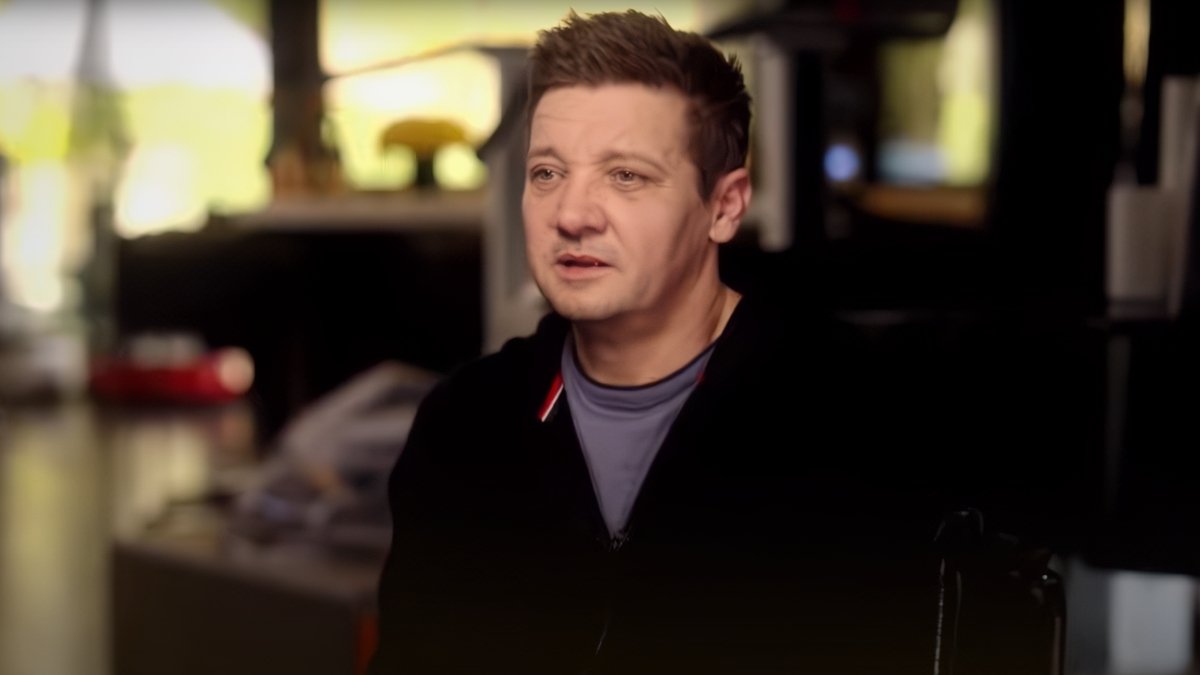 Jeremy Renner turned out to be a real-life superhero on New Years Day when he sacrificed his own body to save his nephew in a horrible snowplow accident. Next month, he will open up to Diane Sawyer for his first on-camera interview since the life-threatening incident.
The one-hour ABC special, titled Jeremy Renner: The Diane Sawyer Interview – A Story of Terror, Survival and Triumph, airs April 6 at 10 p.m. ET. Ahead, the network shared a three-minute teaser clip in which Renner recalls the aftermath of the accident.
In the video, Swayer lists Renner's injuries from the 7-ton plow, which included eight broken ribs in 14 places, a collapsed lung, a punctured liver and numerous other broken bones. THE Hawk Eye The actor says he remembers the pain clearly and was "wide awake every moment", but would "do it again" without any reservations.
Immediately after the accident, however, Renner recalls thinking, "What does my body look like? Am I going to be like a spine and a brain like a science experiment? Towards the end of the clip, he adds: "I chose to survive. It's not going to kill me. Definitely not." Watch the full teaser below.
Renner kept fans updated on his recovery via social media. Just a few days after the accident, he thanked the fans for their kind words saying he was "too messed up now to type", and he later revealed he was in pain more than 30 broken bones.
The two-time Oscar nominee currently stars in Mayor of Kingstown on Paramount+ and also has a Disney+ series Renervations coming next month. Renner will make his first public appearance for the Los Angeles premiere of the latter show on April 11.