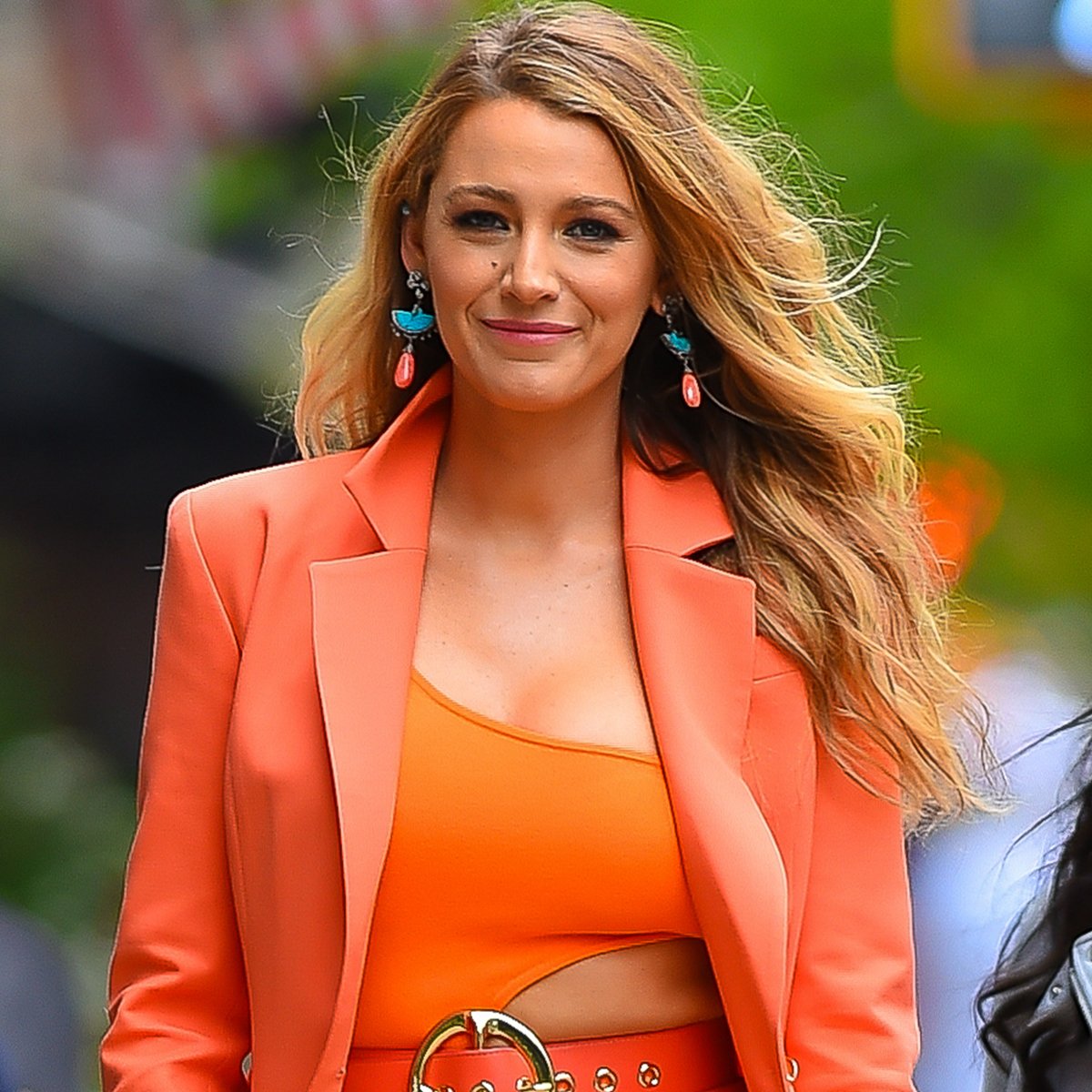 Blake Lively thrives in his new film role.
The actress was photographed on May 17 in a hipster outfit while filming It ends with usthe film adaptation of Colleen Hooverbest-selling novel.
For her portrayal of protagonist Lily Bloom, who recently saw the actress undergo a red hair makeover, Blake stepped out in baggy red pants, a green crop top and a quilted pattern jacket. The grungy look was completed with black heeled boots, a square handbag and a brown beanie.
The photos, taken at a filming location in New Jersey, also featured the Gossip Girl alum talking on the phone as she strolled through a residential neighborhood.
The new preview for the film comes two days after the first images of Blake as the florist character Lily emerged. These snapshots captured Blake shooting the movie on a sidewalk, wearing a hot pink jacket over a t-shirt layered over a maroon dress. Blake's half-sister Animated Robyn was also spotted early on, though it's unclear if she's involved in the film or if she was just there to support Blake.