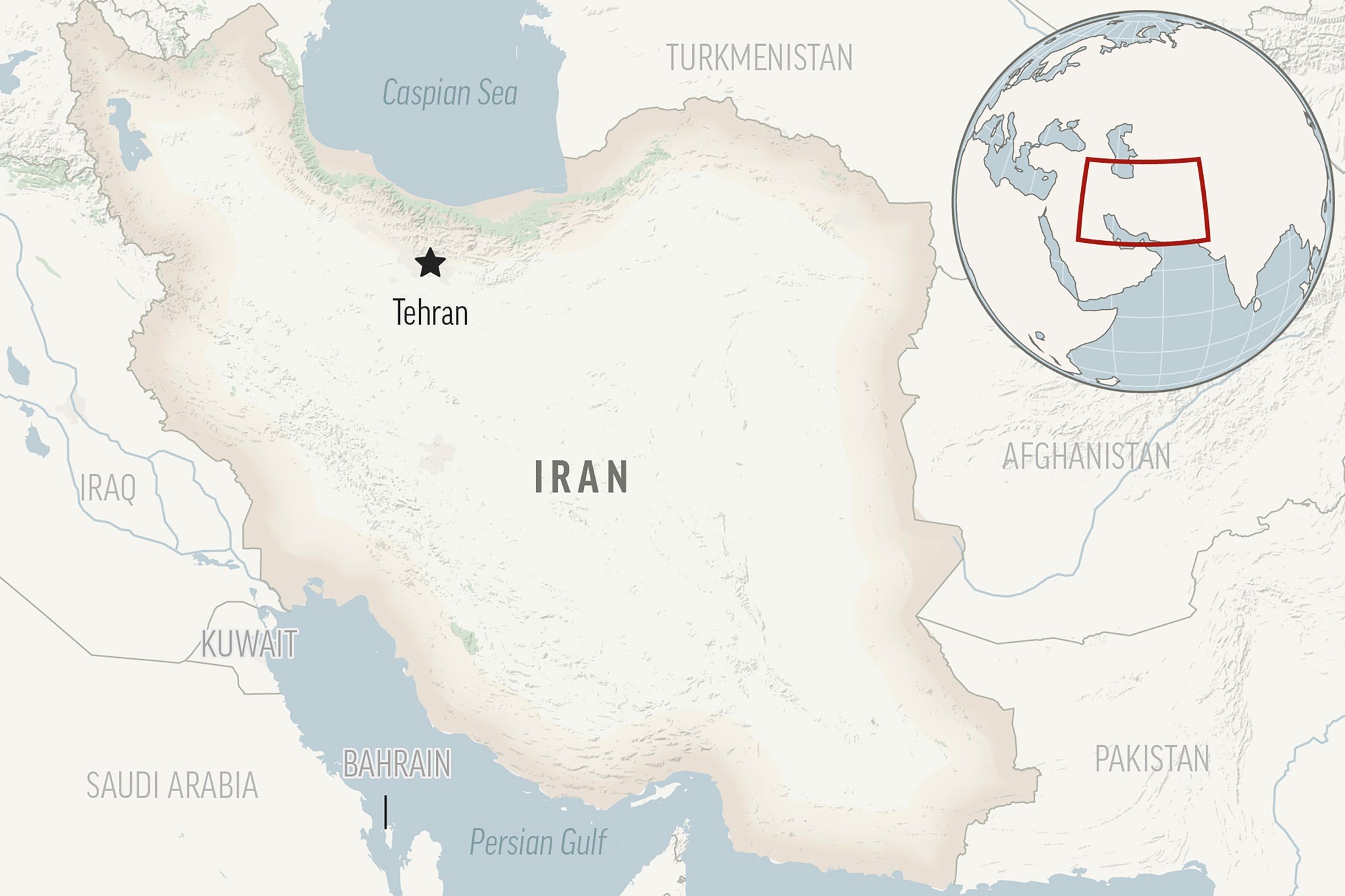 DUBAI, United Arab Emirates (AP) — Iran has released an award-winning filmmaker more than six months after arresting him for criticizing the government, a pro-reform newspaper reported Monday.
Mohammad Rasoulof, whose 2020 film 'There Is No Evil' won top prize at the Berlin International Film Festival, is one of many high-profile artists, athletes and other celebrities detained these months for criticizing the authorities.
He was arrested in July for criticizing the government's crackdown on protests in the southwestern town of Abadan following the deadly collapse of a building. Two months later, nationwide protests erupted after the death of a 22-year-old woman in the custody of the country's vice squad.
The Shargh newspaper, which is associated with the country's reform movement, said Rasoulof had recently been released from prison and was officially freed, without specifying dates or providing further information. There has been no official comment.
Earlier this month, Iran has released the famous director Jafar Panahi, who was arrested in July after investigating the detention of Rasoulof and another colleague. The authorities have also released Iranian actress Taraneh Alidoosti on bail, after being detained for criticizing the crackdown on recent protests.
Iranians took to the streets after the death in September of Mahsa Amini, a Kurdish Iranian woman detained by morality police for allegedly breaking the country's strict Islamic dress code. Protests escalated in calls for the overthrow of the country's ruling clerics, marking one of the biggest challenges they have faced since coming to power in the 1979 revolution.
At least 529 protesters have been killed and nearly 20,000 arrested since the protests began, according to Human Rights Activists in Iran, a group that has followed the unrest closely. Iranian authorities have not released official figures regarding those killed or arrested.
"There Is No Harm", which tells four stories loosely related to the use of the death penalty in Iran, won the Golden Bear award in Berlin in 2020. Rasoulof was not there to accept the award due to a travel ban imposed on him by Iranian authorities.