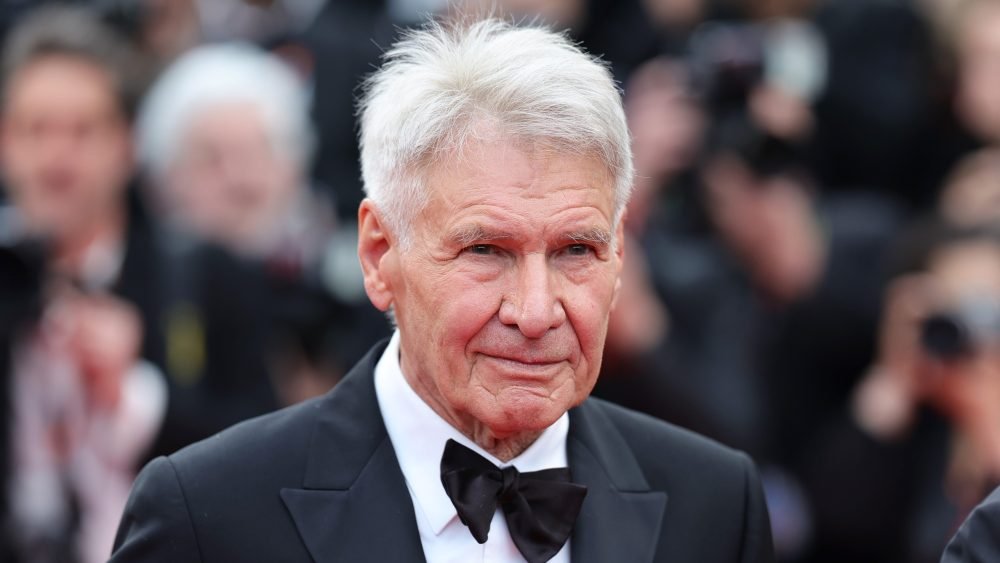 Turns out Indiana Jones can be a softie.
Harrison Ford held back tears during one of this year's biggest premieres Cannes film festival. No expense was spared as Disney sent its top executives, including CEO Bob Iger, to the south of France to "Indiana Jones and the Dial of Fate», the fifth chapter of one of the most famous film franchises in the history of cinema.
But when the credits rolled on this time-traveling action epic directed by James Mangold, Cannes gathered only a slightly muted five-minute standing ovation for the film.
The biggest cheers of the evening were reserved for Ford, who was summoned to the stage by festival director Thierry Frémaux to receive a surprise Palme d'Or after a reel of his greatest screen roles.
"I'm very moved by this," Ford said before the film aired. "They say when you're about to die, you see your life flash before your eyes, and I just saw my life flash before my eyes. A lot of my life, but not all of my life. My life has was made possible by my lovely wife "- Calista Flockhart, present -" who supported my passion and my dreams, and I am grateful for that.
Ford then addressed the audience. "I love you too. But I have a movie you should see. It's right behind me. So let me out of the way and thank you again for this great honor.
The film's elaborate action scenes and witty one-liners by Phoebe Waller-Bridge were mostly met with a muted response inside the theater. During parts of the 142-minute film, audience members could be heard whispering in boredom in French.
"Indiana Jones and the Dial of Fate" again finds Ford playing the eponymous archaeologist. Set in 1969 against the Space Race, the film finds Indiana Jones drawn into an adventure involving the re-emergence of the Nazi Party. Mads Mikkelsen, Boyd Holbrook and Waller-Bridge co-star in the film.
Ford pointed out that "Dial of Destiny" is the end of his tenure playing Indiana Jones. "It's the last movie in the series, and it's the last time I'll play the character," Ford said. Total Film Review before Cannes. "I anticipate this will be the last time he appears in a film." While he knows Disney is developing an Indiana Jones series for Disney+, Ford said he "won't be involved in that, if it comes to fruition."
Notably, "Indiana Jones" is the first Indiana Jones film not directed by Steven Spielberg. "The Wolverine" and "Ford v Ferrari" director Mangold has taken over as "Dial of Destiny" director. Spielberg said at a press conference in April that he loved the latest sequel.
"Bob Iger has screened for many Disney executives, and I came to the screening with director James Mangold," Spielberg said. "Everyone loved the movie. It's a really, really good "Indiana Jones" movie. I'm really proud of what Jim has done with it.
"Indiana Jones and the Dial of Fate" opens in theaters June 30 from Disney.