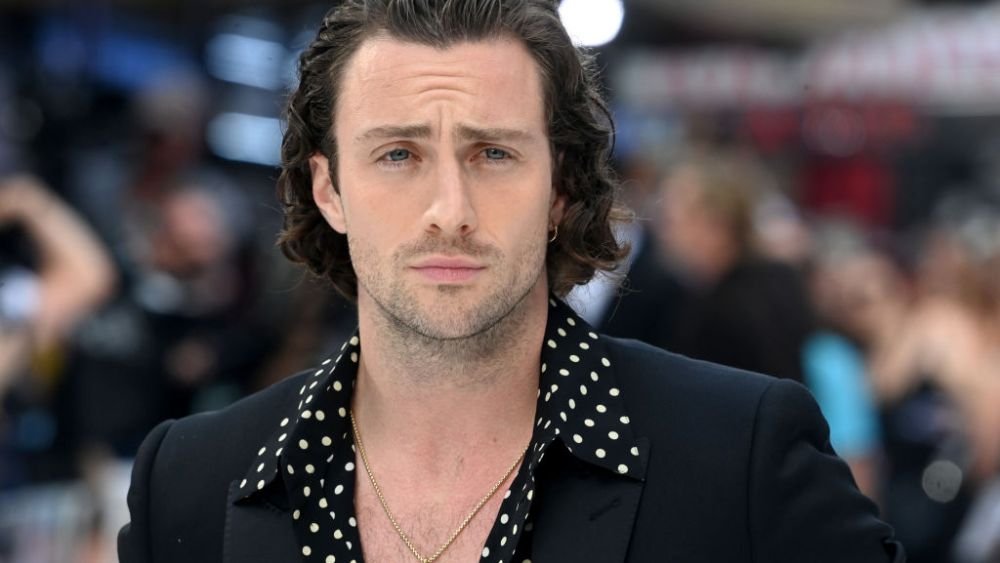 Aaron Taylor Johnson teleported to CinemaCon in Las Vegas on Monday to show off the first footage of his future wonder movie "Kraven the hunter– an ultra-violent frenzy of blood and throbbing biceps that pleased the annual convention of theater owners.
Taylor-Johnson called the JC Chandor-led project "a Marvel movie with strong real-world roots. We know he is a ferocious hunter, a highly skilled killer. He then gave an answer to what he considered "the internet's biggest question" – whether the film would receive an R rating.
"Fuck yeah, it'll be rated R," the star said to applause from the Colosseum Theater at Caesars Palace Hotel and Casino.
In the world premiere footage, Taylor-Johnson's Kraven is a tactical stalker with a penchant for cropped leather vests and five-star hair. He viscerally tears his victims apart, often with primitive claw-like weapons. Blood flows freely across the screen, and in one intense moment, Taylor-Johnson tears flesh from a target's neck with his teeth and spits it out. So yes, it is rated R.
Taylor-Johnson is joined by an ensemble that includes Oscar winners Russell Crowe and Ariana DeBose, "Girls" alum Christopher Abbott and "The Many Saints of Newark" star Alessandro Nivola.
Ahead of the "Kraven" premiere, the studio wowed reporters with a press release promising that "our formidable supervillain's signature fur" would be revealed. Moviegoers could still use more signature fur.
"Kraven the Hunter" originated in the Marvel comics but never appeared in the Marvel Cinematic Universe. Historically, he's been portrayed as a former Soviet soldier who took his love of hunting to extremes – often seeking to reclaim Spider-Man's head to prove he's the greatest hunter alive.
License rights to the character belong to Sony pictures, plus, of course, Spider-Man and the studio's hit "Venom" franchise, starring Tom Hardy. Sony also launched Morbius with Jared Leto, with less impressive results at the box office.
Avi Arad and Matt Tolmach produce "Kraven". Art Marcum, Matt Holloway and Richard Wenk wrote the screenplay. Chandor's credits include the acclaimed Wall Street drama "Margin Call," Robert Redford's heartbreaking drama "All Is Lost," Oscar Issac's "A Most Violent Year," and Netflix's Ben Affleck shoot-em-up. Triple Frontiers".