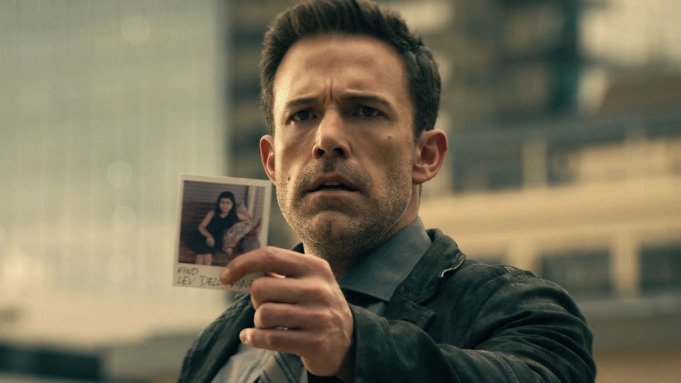 Robert Rodriguez is directing the surreal psychological thriller, which will be released on May 12.
Ben Affleck is dealing with another missing girl.
The director-star of "Air" leads Robert Rodriguez's surreal psychological thriller "Hypnotic." Affleck stars as a detective who finds himself spiraling down a rabbit hole while investigating a series of reality crimes mysteriously tied to his missing daughter, according to the official synopsis. Aided by a gifted psychic, he is pursued by a deadly specter who he believes holds the key to finding his daughter…but other rabbit holes await.
The "Gone Girl" actor is joined by Alice Braga, JD Pardo, Hala Finley, Dayo Okeniyi, Jeff Fahey, Jackie Earle Haley and William Fichtner in the ensemble cast.
Director Rodriguez said he wants to make "Hypnotic" for two decades. Production was halted three times throughout the COVID-19 pandemic and the film was the subject of an insurance lawsuit as its main financier and distributor Solstice went bankrupt. "Hypnotic" spent two years in post-production without an American buyer, for Deadline. Ketchup Entertainment will handle the limited theatrical release.
Rodriguez told the outlet that the film encountered "otherworldly" challenges and the script was "changed daily to do just that."
"Hypnotic" was screened as a "work in progress" at SXSW earlier this year.
"We are going to fly", Rodriguez said before the screening. "I was talking to Ben, and I said, 'Well man, it's gonna be like the Roaring 90s again! Remember when we used to shoot fast and free, guerrilla style, handheld, in running, for 22 days. I was so glad I had Ben, Ben is the best. He was like, 'Yeah man, I'm staying on sets for so long, I didn't think anyone was shooting like that anymore. ' Well, we have no choice.
The filmmaker compared "Hypnotic" to Hitchcock thrillers like "Psycho" and "Vertigo."
"I've been working on this film for many years now, and seeing the reaction of my hometown audience to SXSW has been humbling and validating," Rodriguez said at the festival. "I can't wait to share it now with all the movie buffs who want to experience a fun and crazy ride full of unexpected twists."
"Hypnotic" hits theaters May 12.
Check out the trailer, courtesy of IGN, below.
Register: Stay up to date with the latest film and TV news! Sign up for our email newsletters here.