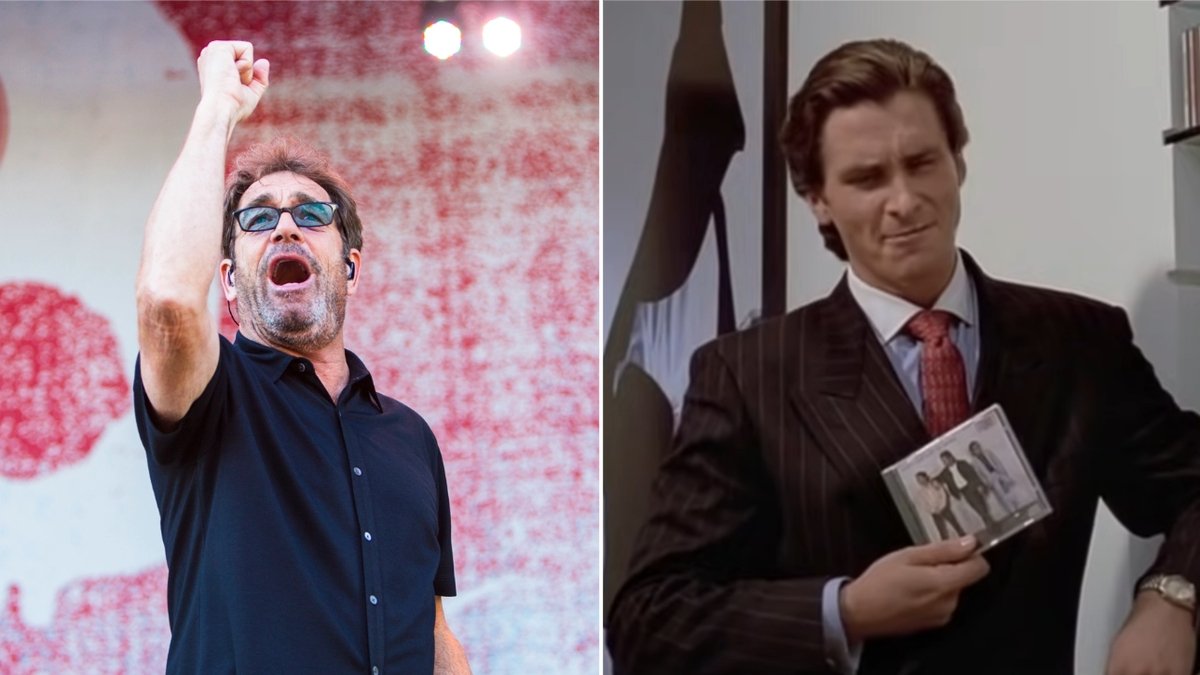 Huey Lewis"Music occupies a prominent place in American psycho, but the musician says he still hasn't seen the movie more than two decades later. He first boycotted it with a press release claiming Huey Lewis and the News removed "Hip to Be Square" from the soundtrack due to the film's violence.
As Lewis explained in the last episode of Mark Hoppus radio after school on Apple Music Hits, he had read the book by Bret Easton Ellis that served as the source material for the film starring Christian Bale and was happy to license "Hip to Be Square" for American psycho. "When I read the book, it was like an art critique," Lewis said. "And not just us, but Phil Collins and Tina Turner, and man, he really knew his stuff, he pretty much proved us right."
According to Lewis, his manager called him two weeks later and told him that they also wanted to put "Hip to Be Square" on the soundtrack with "another song, then a bunch of source music". The artist recalled wondering if it was a good idea to "make our fans buy this for just one song" and instead decided to politely decline.
In response, the team behind American psycho to extinguish A press release which Lewis disputes to this day. "The day before the movie came out, they put out a press release that went everywhere saying that Huey Lewis had seen the movie and it was so violent that he took his song off the soundtrack, to arouse interest", he recalled. "And that really pissed me off, so I boycotted the movie. I never saw the movie, but I saw the clip when it was mocked for funny or die." However, he saw the Broadway musical.
This isn't the first time Lewis has spoken about deciding to boycott American psycho on the press release. In 2013, he told the same story to rolling stone and said he "refused to watch it" but thought the "Hip to Be Square" scene was great when he checked it out for the funny or die sketch.
In the aforementioned scene, Bale's Patrick Bateman gets poetic about Huey Lewis and The News' 1987 album, Before, and described "Hip to Be Square" as "not just about the pleasures of conformity and the importance of trends, it's also a personal statement about the band itself!" Review it below.
Last November, Huey Lewis and the News sold most of their catalog for $20 million. Lewis retired from touring after being diagnostic with the inner ear disorder Ménière's disease in 2018. The band's last album was 2020 Time, which Lewis has hinted is his final outing. Revisit our 2020 interview with Lewis on the This must be the concert podcast.