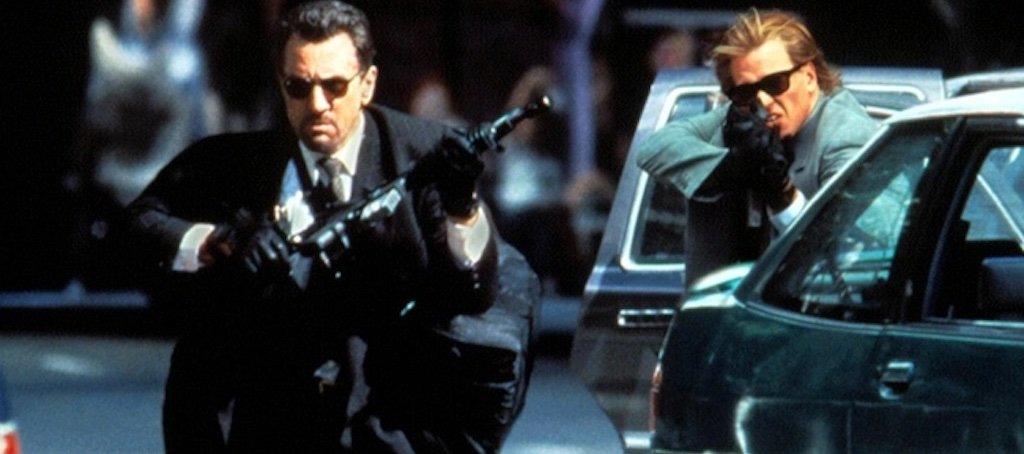 Heat was not a box office success when it was released in 1995, but it didn't take long for it to become a home video phenomenon. Last year, writer-director Michael Mann even released a sequel – not as a movie but as a novel, called, simply, Heat 2. It would be impossible to do this with its original cast, for various reasons. Still, Mann expressed hope that a film, even with a new cast, could be done. Now it looks like the wheels are in motion.
Deadline reports that Warner Bros., which released the original, is in talks to handle the sequel nearly 30 years later, with Mann returning (though it's unclear if he'll also be directing). There have been a lot of rumors about who might be playing who, but so far there's only one name officially on the table: Adam Driver, who stars in Mann's upcoming film, Ferrari. If all goes well, Driver will face young Neil McCauley, the professional thief played by Robert De Niro.
Will Al Pacino, who played LAPD Detective Vincent Hanna, get his wish and have Timothée Chalamet plays the youngest? Who to say. There have been a lot of rumors or just fan talk about Pacino returning, likely with the aging CGI making him decades younger in Martin Scorsese's own Pacino-De Niro image, The Irishman. But so far, the only credible rumors relate to Mann and Driver.
Heat 2 was released last summer to rave reviews and strong sales. Written by Mann and Meg Gardiner, the book is both a sequel and a prequel, starting immediately after Neil's death and then jumping back in time, even showing the characters when they were younger. Mann and Gardiner could do it because it was a book, and in a book you can do anything. But movies are also magical. They are just harder to remove.
(Via Deadline)