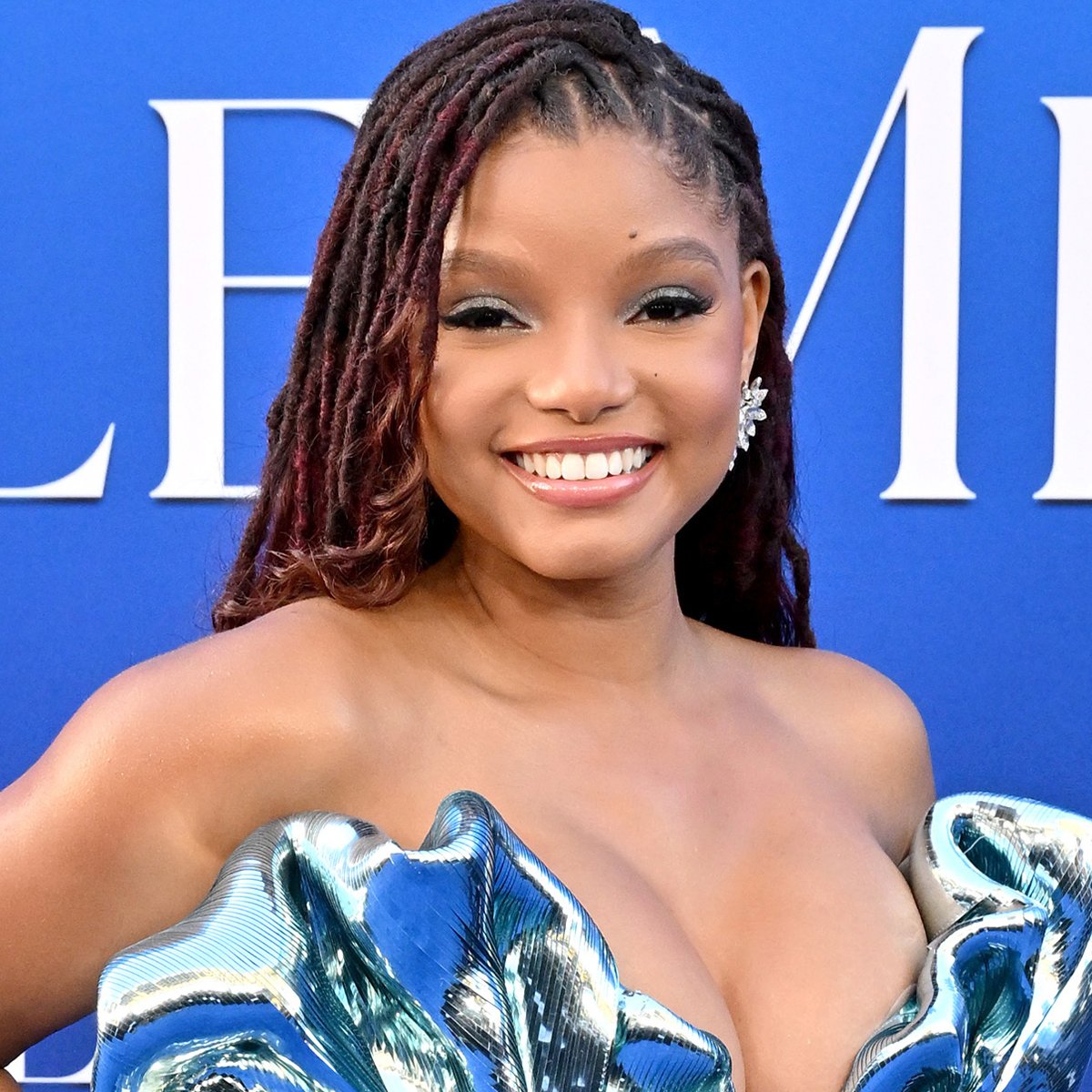 Dare we say Halle Bailey brought a fanta-mer fashion to The little Mermaid first.
The actress, who plays Princess Ariel in Disney's new action movie, transformed into her IRL persona for the May 8 event in Los Angeles. While gracing the blue carpet, Halle stole the show in a dazzling silver chrome dress that looked like the splashes of ocean waves.
23-year-old Valdrin Sahiti's custom design featured a plunging neckline with larger-than-life shell cups that were a nod to Ariel's iconic scalloped bodice in the original 1989 animated film. The figure-hugging dress also included a back slit for added drama.
Halle continued The little Mermaid theme with her glam too, opting for red colored locs, shimmery blue eyeshadow and glossy lips.
The "Do It" singer recently shared a glimpse of what it was like to watch herself on the big screen.
"I saw a rough cut, and I was sobbing the whole time", Halle says E! News' Francesca Amiker in March at 2023 Kids' Choice Awards. "It's just really weird looking at me. I've never seen myself that way and I get really, really emotional just thinking about it."