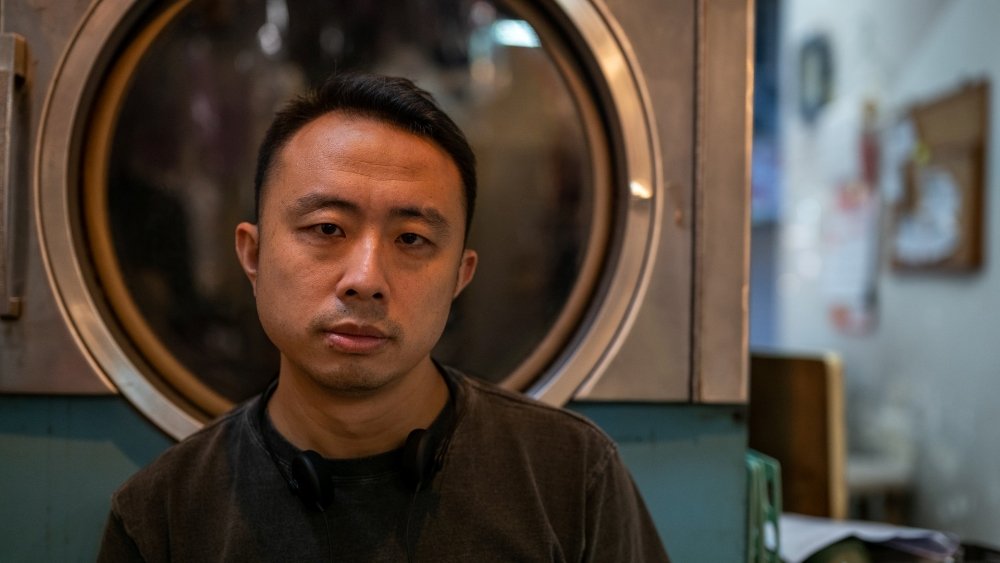 Film project in progress "The restis both a spotlight on those who feel helpless and also a very hong kong example of elements of the city that are recovering. "The Remnant" is one of the projects of the Hong Kong – Asia Film Financing Forum (HAF) taking place March 13-15 alongside Hong Kong's Filmart Market.
It tells the story of a former gangster who, on his release from prison, sets up a laundromat in an anonymous neighborhood and leads a quiet life. After real estate developers try to take over a dilapidated building, young gangsters try to evict people from the building, drug addicts cause trouble and the old man answers his neighbors' calls and fights back.
Director Kwan Man-hin (nickname: "Mandrew") developed the fictional project from a previous documentary he made about a former triad member who became a well-respected restaurateur in the To neighborhood. Kwa Wan in Hong Kong. His business was forced to close in 2016 when the area succumbed to developer bulldozing.
"People feel so helpless about Hong Kong's development," says producer Ding Yuin-shan, a former student of Johnnie To's Milkyway Image and independent for a decade with credits such as Soi Cheang's "Motorway" and "Sisterhood by Tracy Choi. But an opportunity has emerged from the depths of the COVID pandemic, which has been particularly felt in Hong Kong and from which the city is only now emerging.
The Federation of Hong Kong Filmmakers Ltd., a consortium of nine film industry guilds, announced its "Keep Rolling" initiative, which would substantially fund a handful of independent projects. "The Remnant" was one of two selected in the first round of 2021 and was able to tour last year.
"A lot of new filmmakers in Hong Kong focus on a cinema verité side of things," Ding explains. "This project does that, but it also offers a genre twist. One of the reasons I like it so much is that it has a really good mix. Another reason it's so appealing is that it's a film that stands up for the old and the people who tell it like it is.
Kwan and Ding's participation in the HAF will focus less on completing the $100,000 budget and more on making the right attachments. "I want people to know [Kwan] and get festivals interested in him," says Ding. A local Hong Kong distributor and an overseas sales agent are also on the shopping list. In the meantime, the Federation is conducting duty surveys.
Kwan's film is largely a product of its time – not only its focus on the struggle between the little guy and the mighty real estate industry, but also the way it portrays the resilience and adaptability of the people of Hong Kong.
Hong Kong's film industry had been in decline for a decade as funding and filmmakers headed north across the border to China, and Asian film and television found new power in Korea. The city has also seen forces pulling in very different directions in recent years – violent social unrest, unprecedented forms of government intervention and the introduction of new levels of content censorship.
But, of late, a box office boom has been driven by the success of half a dozen local films that have hit screens since COVID restrictions in cinemas were partially recalled. The revival has been driven by local businesses and figures including Bill Kong and the actor-investor Louis Koo.
"Thanks to COVID, investors have rediscovered Hong Kong," Ding said. "They found that Hong Kong filmmakers are very good at making genre films that also manage to be socially relevant. All the hits from the last year are about family and Hong Kong. Not about anything else or calling anyone else.