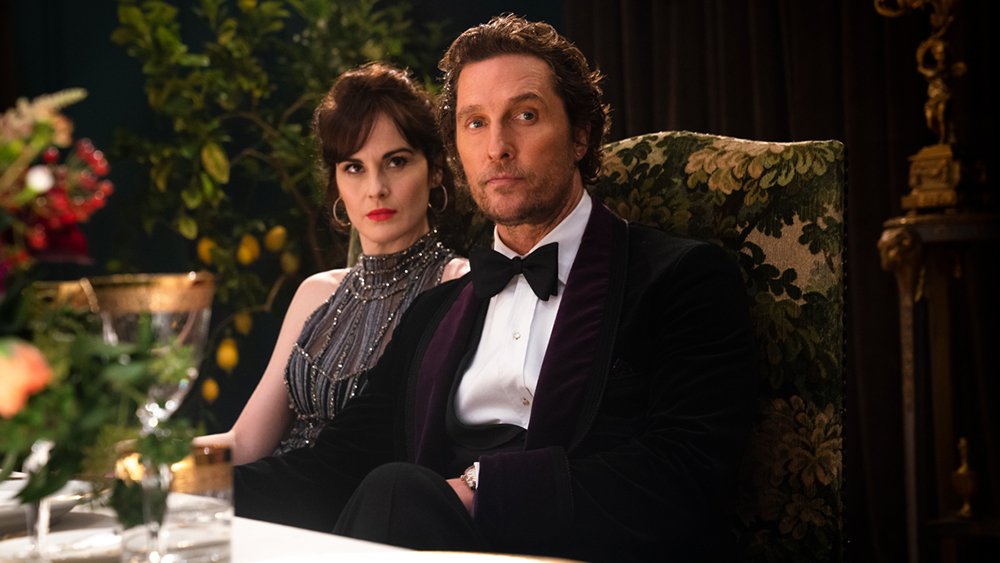 Guy Ritchie is sued for his film »Gentlemenwhich starred Matthew McConaughey, Charlie Hunnam and Michelle Dockery.
The lawsuit, which was filed in the High Court in London last month by actor and writer Mickey De Hara, claims Ritchie commissioned De Hara to write a sequel to the 2008 gangster film 'RockNRolla' based on the "Personal Life Experiences" by De Hara. (According to British newspaper reports, De Hara was previously convicted of possession of cocaine and cannabis "with intent to supply", for which he risked a prison sentence).
But in 2018, after De Hara delivered the script of a protagonist who runs a marijuana business, Ritchie told him that "the days of the gangster movie were over", hinting that the project was no longer in development. .
Two years later, Ritchie released "The Gentlemen," in which McConaughey plays a mobster named Mickey who is trying to sell his marijuana empire. De Hara claims the film is a "substantial" reproduction of his screenplay.
According to the lawsuit, "The Gentlemen" copies De Hara's character cast, characterization, and "unique plot aspects," including a protagonist who runs a marijuana empire and an aristocrat with a drug-addicted child.
De Hara claims a scene from Ritchie's film – in which a character called Coach (played by Colin Farrell), who leads a group of fighters called The Toddlers, fights with youngsters in a cafe and throws vinegar in their eyes – was directly reproduced from his screenplay. He says his version also featured a character called Coach who led a group of thugs dubbed The Baby Squad.
De Hara says that after the film was released in January 2020, he texted Ritchie to point out the similarities between the two projects, to which Ritchie replied, "Mickey, me and my people have been trying to contact you for a few years now. There has been no response. I'm happy for us to sit down and chat.
De Hara denies that Ritchie tried to contact him about the project before its release.
In April 2020, DeHara says he asked Ritchie to give him a writer's credit on the film before it was released digitally, but Ritchie and one of his associates said that wouldn't be possible and instead offered. to give him writing credit on another project. in which he was not involved.
"I feel like it might be too late Mickey," Ritchie texted, according to the legal documents. "I'll try, but what I can do is get you credit on something in the future. Let me see what I can do. Honestly, we tried to reach you.
In the lawsuit, De Hara says he 'has no intention of seeking credit for original work not created by him' and instead seeks 'credit for his original work which was used in' The Gentlemen' without his consent and without payment of the agreed remuneration.
The writer is also seeking over $250,000, which includes a share of the film's profits.
De Hara claims he first collaborated with Ritchie on the 2000 film "Snatch" before the director asked him to write the 2008 feature film "RockNRolla," which starred Gerard Butler, Thandiwe Newton, Idris Elba and Tom Hardy. At Ritchie's request, De Hara says, he wrote the screenplay for "RockNRolla" with another writer named Martin Askew, with Ritchie planning to turn the film into a trilogy.
On IMDb, Ritchie is credited as the sole writer of "RockNRolla" while De Hara and Askew are credited as associate producers. De Hara also had a prominent role in the film.
The authors of "The Gentlemen" are credited as Ritchie, Ivan Atkinson and Marn Davies.
Ritchie has yet to file his defense to the lawsuit, and a representative for the director did not respond by press time.