If you've been lucky enough to attend this year's Consumer Electronics Show, you know the tech world won't run out of ideas anytime soon. It's very much like the Internet these days, where there's so much inspiration that you wouldn't even hope to find it all. In fact, this is the big idea behind Deepstash, an app that is gaining traction at CES.
By subscribing to Deepstash, you will receive over 200,000 revolutionary ideas created by today's greatest authors, entrepreneurs and deep thinkers. You simply search for a topic that is important to you, and you will get their specific nuggets of wisdom collected in pages that you can read at a glance. There are links to the original source if you want to dig deeper, and you can save entries that are relevant to you.
Would you like to have your own private inspiration factory? As part of our Seen at CES promotion, you can get the Deepstash Pro Lifetime Plan for $149.99, but the discount is only valid from February 28th to March 5th.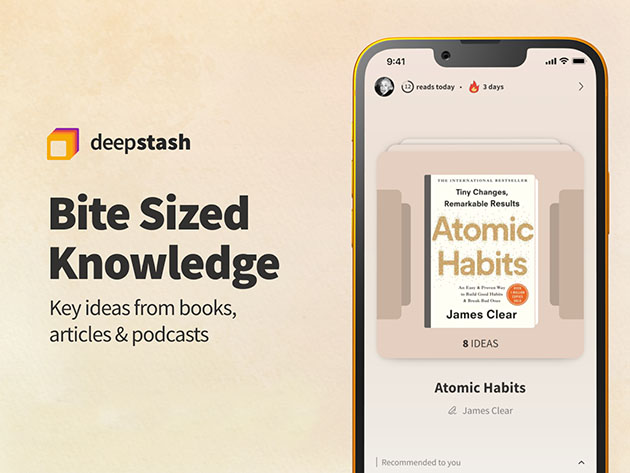 Deepstash Piece-sized Knowledge: Pro Plan (For Lifetime) – $149.99
View deal
Prices are subject to change.