Wireless charging is nothing new, but the technology may have finally reached its pinnacle of convenience. With the Speedy Mag Wireless Charger, you finally have a power source for your iPhone or Android that you can carry around with you all day long.
The device works with phones newer than the iPhone 12 or any Qi-enabled Android. At about 5 inches long, the Speedy Mag is small enough to fit in your pocket along with your phone, yet delivers amazingly fast charging. Once your battery is fully charged, it gets overcharge protection which can shorten the life of your phone. And speaking of fast charging, it's just as easy to recharge when its own battery runs out.
Best of all, it has a magnetic plate that can attach the charger to newer iPhones (12 or newer). Place it that way and you have a built-in power supply that you don't even have to plug in.
The Speedy Mag Wireless Charger is available in a variety of colors for $39.99, $9 less than the previous sale price.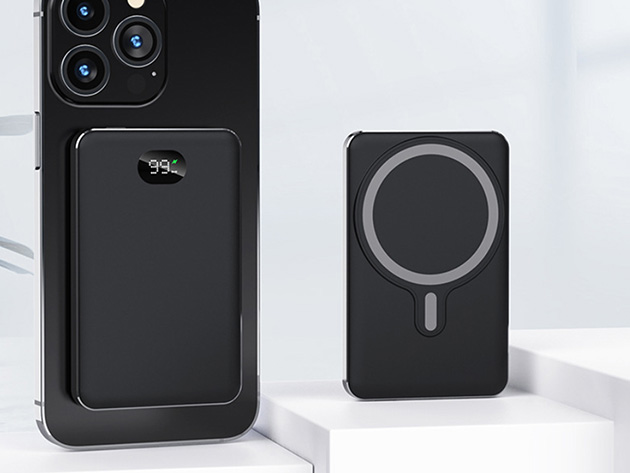 Speedy Mag Wireless Charger for iPhone (Black) – $39.99
View deal
Prices are subject to change.