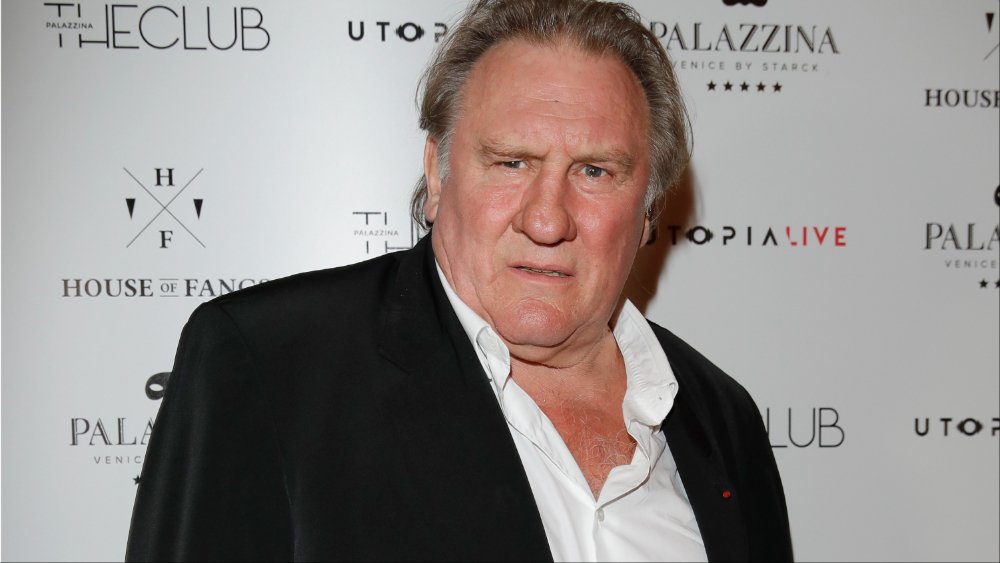 French actor Gérard Depardieuwho is already charged with rape and sexual assault in a 2018 case, is now accused of sexual misconduct by 13 women in an investigative report published by Mediapart.
The accusations were made by actresses, makeup artists and production staff, some of whom spoke on condition of anonymity, and allegedly occurred during the filming of 11 films released between 2004 and 2022. Mediapart said " an actress has just given him an account in French justice.
None of these 13 women have taken legal action against Depardieu, according to a press release provided to Variety by the Paris prosecutor's office.
"The prosecutor has not received any new complaints. A formal investigation, launched in 2020 following the lawsuit brought by Charlotte Arnaud, is still ongoing," the statement continued.
Depardieu's legal representation, Cabinet Temime, denied all charges and released a lengthy statement saying the actor "has no intention of addressing 'the article' which seems to mix up a wide variety of topics, including very subjective assessments and/or moral judgments".
He "formally denies all charges that may be subject to criminal law," the statement continued.
One of the accounts was given by a former extra who worked on a film called "The Box" in 2015 and said that Depardieu "put his hand under (his) dress" and "tried to get into ( her) panties". After she pushed him, he allegedly became "aggressive" and "tried to push my panties to one side to finger her". Mediapart quoted "a member of the production team" who declared that the filming of "The Box" had been interrupted because "an extra declared having been the victim of Gérard Depardieu". The scene was eventually changed so that the extra no longer stood alongside Depardieu, according to the anonymous member of the production team. An actress who worked on the film said she heard Depardieu "screaming that he could have whoever he wanted and he didn't want her, that she was a 'fat pig'".
The investigative piece also reported an incident that allegedly occurred during the filming of "Disco" directed by Fabien Onteniente. Depardieu played the boss of a nightclub in a scene with around 250 extras, including Hélène Darras, who told Mediapart that he "catch [her] waist" and had a "wandering hand". She said he put "his hand on [her] bum insistently" and suggested they go to his dressing room.
Mediapart also released statements from filmmakers and producers who worked with the actor on the sets where the misconduct allegedly occurred. Among them, Onteniente, Olivier Dahan and producer Alain Goldman ("La vie en rose"), Graham Guit and Fabio Conversi ("Hello Goodbye"), Safy Nebbou ("The other Dumas") and Pascal Breton ("Marseille" ). With the exception of Onteniente, the directors and producers denied seeing any incident during filming.
The actor was charged on Dec. 16, 2020, in connection with rape and sexual assault allegations related to a 2018 lawsuit filed by Charlotte Arnould. THE case had already been dropped in 2019 due to lack of evidence, but was reopened in 2020 and criminal charges were filed in December. No custodial measures were taken against the actor.