Latest Technology News: Galaxy Unpacked event to showcase Samsung's latest innovations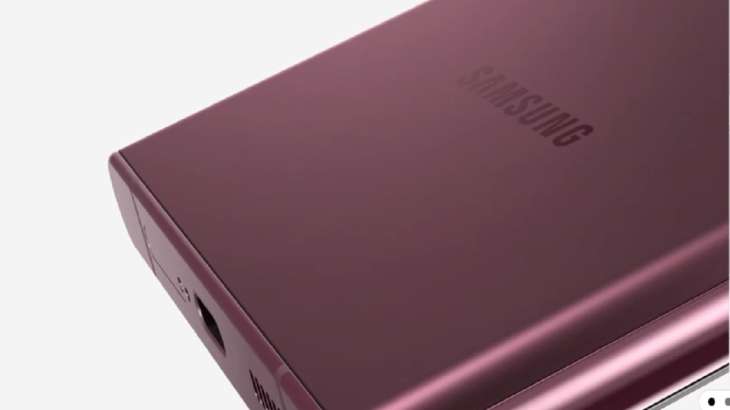 Samsung is preparing to launch its fifth-generation foldable smartphones, which are set to revolutionize the market with significant improvements. Industry experts predict that the new devices will offer greater display real estate, especially for the Galaxy Flip model, making it more usable. Additionally, the Galaxy Folds' flagship-grade cameras should be further improved.
One of the key advancements that consumers are looking forward to is a thinner, lighter design with reduced visible crease in foldable displays. This improvement in folding design and engineering, combined with enhanced software-app partnerships, is expected to strengthen Samsung's leadership in the foldable smartphone market.
Neil Shah, vice president of research at Counterpoint Research, praised Samsung's pioneering efforts in this category and predicted the new foldable would improve the overall user experience.
The demand for foldable smartphones is on the rise, driven by the trend towards premiumization and a mature user base seeking differentiation and enhanced functionality for smartphones. Experts predict that global foldable phone shipments will exceed 50 million units by 2025 and exceed 100 million units in annual sales by 2027.
In 2023 alone, it is estimated that over 21.4 million foldable phones, including flip and foldable form factors, will ship globally, indicating healthy demand for this form factor.
The success of the foldable has resulted in a bright spot in a market that has seen an 11% decline in 2022. Despite a slight drop in average selling prices, the foldable remains in the premium price segments in all regional markets, including India.
READ ALSO:Threads, the application of Meta, faces a drop in use: here's why
Samsung's commitment to the foldable form factor, continuous product innovations and substantial investment have contributed to a refined foldable experience, according to Prabhu Ram, Head of Industry Intelligence Group at CMR.
The highly anticipated 'Galaxy Unpacked' event, scheduled for July 26 in South Korea, will unveil Samsung's latest foldable and other devices. The company's design philosophy revolves around three main principles: Essential, Innovative and Harmonious. The new foldable will embody these principles and showcase Samsung's commitment to ergonomics and user experience.
ALSO READ: Telegram Now Allows Users To Post Stories: Here's Everything You Need To Know
With the launch of its fifth-generation foldable smartphone, Samsung aims to attract mainstream consumers and maintain its leading position in the foldable smartphone market. The future looks bright for the foldable, with an expected increase in shipments and growing consumer interest in this innovative and versatile form factor.
Contributions from IANS
Latest Technology News


Also read this Article:
An Overview of Global Events in 2023
In 2023, the world witnessed a myriad of events that left a lasting impact on global affairs. From political developments and economic shifts to environmental challenges and breakthroughs in science and technology, the year was marked by significant changes and a sense of urgency for collective action. Here's an overview of some of the latest world news in 2023.
Political Unrest and Diplomatic Strides:
In the political arena, several regions experienced unrest and geopolitical tensions. The ongoing conflict in the Middle East continued to dominate headlines, with efforts towards peace and stability remaining elusive. However, there were also moments of diplomatic breakthroughs as nations engaged in dialogues to ease tensions and work towards lasting solutions.
Economic Transformations:
The global economy faced both challenges and opportunities. Trade disputes between major powers affected markets, while some countries grappled with debt crises. On the other hand, emerging economies showed resilience and promising growth, fueling optimism for a more balanced global economic landscape.
Technological Advancements:
Innovation surged forward in the tech industry, with breakthroughs in artificial intelligence, renewable energy, and space exploration. Quantum computing achieved milestones, promising radical transformations across industries. Renewable energy sources gained traction, with many countries setting ambitious goals to combat climate change.
Climate Crisis and Environmental Resilience:
As the climate crisis intensified, extreme weather events wreaked havoc in various parts of the world. Wildfires, hurricanes, and floods reminded humanity of the urgent need for climate action. In response, governments and communities across the globe doubled down on efforts to reduce carbon emissions, invest in sustainable infrastructure, and protect biodiversity.
Health and Pandemic Management:
Health remained a global priority as countries continued to combat the COVID-19 pandemic. With the emergence of new variants, vaccination efforts and public health measures remained crucial to curbing the spread of the virus. There were also significant advancements in medical research and technology, offering hope for better preparedness in handling future health crises.
Sports and Cultural Milestones:
Amidst the challenges, the world found moments of joy and unity through sports and culture. International sporting events brought together athletes from diverse backgrounds, promoting solidarity and camaraderie. Cultural exchanges and celebrations showcased the richness of human diversity and fostered mutual understanding.
In conclusion, the year 2023 was a dynamic period filled with significant events that shaped the course of history. From political unrest to technological advancements and environmental challenges, the world witnessed the complexities of the global landscape. While obstacles remained, there were also encouraging developments and collaborative efforts towards a more sustainable, peaceful, and prosperous future for all nations. As we move forward, the lessons learned from these events serve as a reminder of the importance of collective action and cooperation to address shared global challenges.