The March Pixel Feature Drop came along with this month's big update that brings your Pixel phone to Android 13 QPR2. While this is a bug fix, it also adds new features that you'll want to know about.
After looking through the list of new items, there's no denying that this is probably one of the easiest drops we've seen. That's not to say there won't be some cool new stuff you'll find useful, especially if you have an old Pixel or like to set timers on your Google Home/Nest devices or make a lot of automated calls.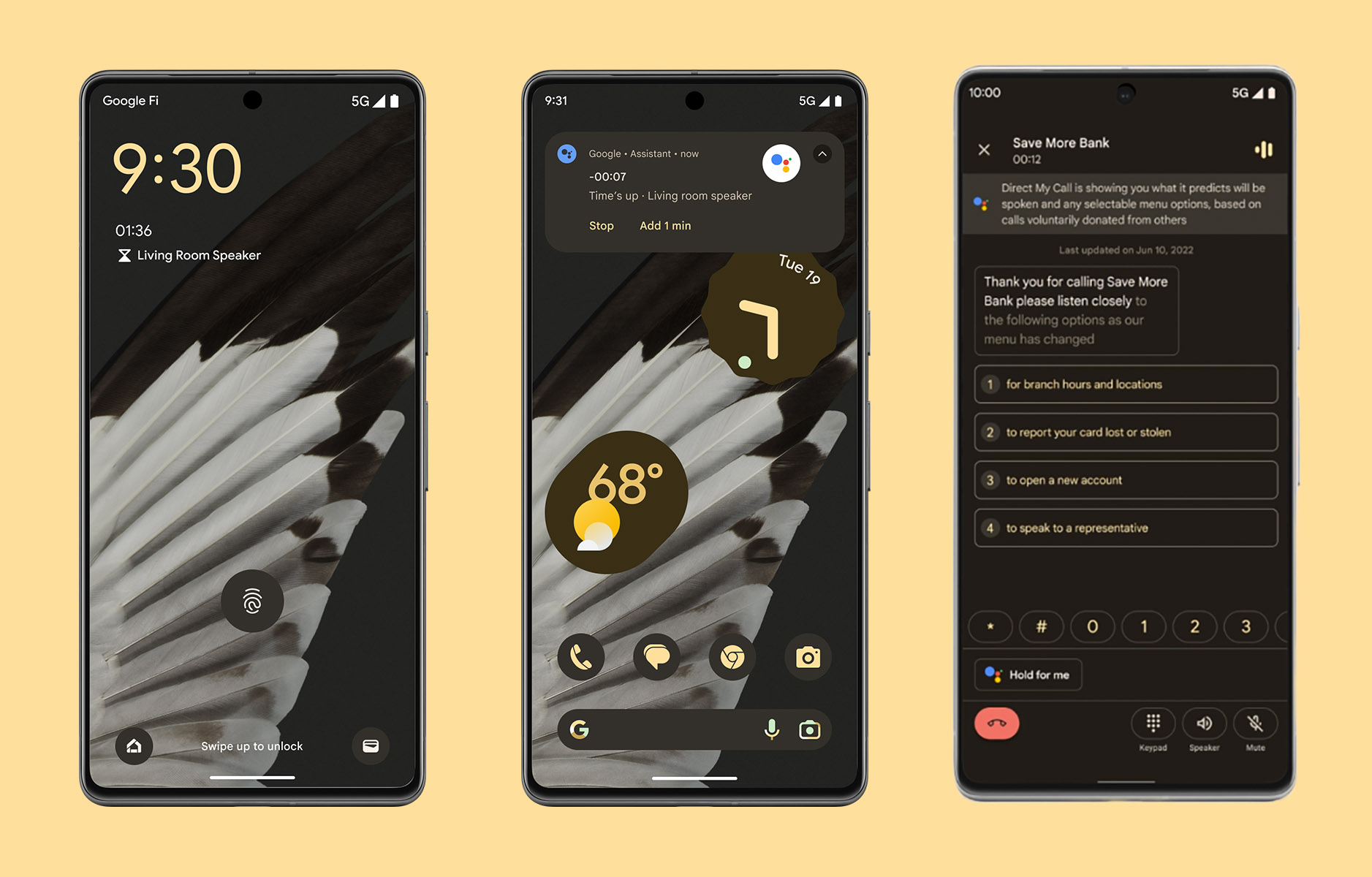 Here's everything new in the March issue of the Pixel Feature Drop:
A brief overview shows the Nest speaker and display timers.A: I love this one. If you set a timer on your Nest speaker or display, your Pixel phone's At a Glance widget can now display a countdown and notify you when that timer expires.
Health Connect: Google's Health Connect, which wants to be a hub for connecting and sharing health information across apps, is now pre-installed on Pixel phones.
Dual eSIMA: Pixel 7 and Pixel 7 Pro now support dual eSIMs, so you can activate two eSIMs at the same time.
Direct My Call+ shows the menu: If you call a company on your Pixel phone, Direct My Call will now show you the call menu options before the bot on the other end even says them, which can cut down on those support calls.
Quick night sightA: The Pixel 6 and Pixel 6 Pro are getting "new and improved algorithms" for Night Sight, which should take faster photos in low light.
Magic eraser: This was already announced a couple of weeks ago, but Magic Eraser is now available for free on older Pixel phones, starting with the Pixel 4a.
Pixel Watch Fall Detection: This is another feature that Google has already announced, but they are going to include it as part of this Pixel Feature Drop offer.
And that's almost all.
Get ready to upgrade now – Google has already hosted the factory image and OTA files. Don't forget to check out the huge list of bug fixes and improvements as well.
// Google