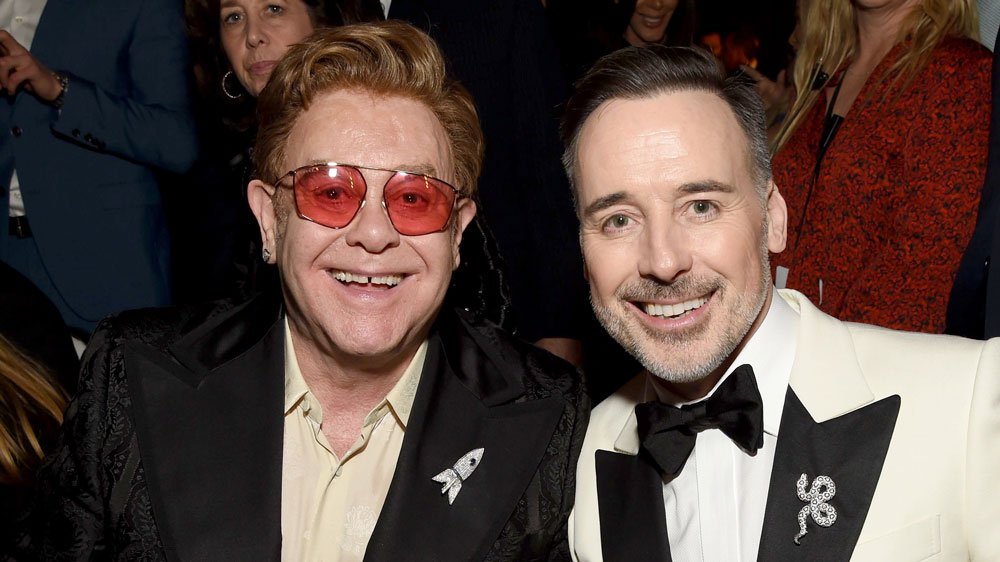 THE Elton John AIDS Foundation raised more than $9 million at its annual Oscars viewing party on Sunday night. The star-studded evening included a performance by Rina Sawayama and Sir Elton John, a dance party into the night and a live auction for original Keith Haring artwork and the host's iconic Crystalline Dodgers dress.
The evening welcomed stars such as Donatella Versace, Michael Imperioli, Melanie Lynskey, Tiffany Haddish, Kesha, Troye Sivan, Emma Watson, Heidi Klum, Maggie Rogers and Brooke Shields. Smokey Robinson and Nile Rogers sat next to each other for dinner, while special guests Eric McCormack and Michaela Jaé Rodriguez encouraged the public to donate via text during commercial breaks.
Before the festivities began, John spoke about the importance of fighting the AIDS crisis, something his foundation has been doing for more than 30 years.
"We can't take our foot off the gas," John told reporters. "We have come so far and AIDS has been pushed aside by COVID and things like that… We want to end this pandemic by [2030] so that people can return to a happy and healthy life.
Co-host and husband of John, filmmaker David Furnish also spoke to Variety on the importance of supporting LGBTQ rights amid the wave of anti-trans and anti-drag laws currently being ratified across the country.
"We need to give people the freedom to be who they are…regardless of gender or sexuality," Furnish said. "It's just disappointing, after all the progress that's been made, we still have these dissenting voices in some parts of our country, but I'm focusing on the good things…I don't think they really reflect the surge of support and progress that we've seen in recent years. It's just politicians trying to score points.
"Abbott Elementary" star Lisa Ann Walter, wearing a Marilyn-style silver sequin dress paired with a white fur stole, echoed Furnish's comments.
"Hollywood, regardless of industry, is at the forefront of LGBTQ needs about what they're up against," Walter said. Variety. "Now it seems to be receding in another direction in this country, which is utterly frightening and incredibly unacceptable – and bordering on fascism. People may not be as political as I am, but what Hollywood can do, it is putting their money behind people who will not take away by law the constitutional rights of a large part of our population.
Hollywood poured its money into the fight against AIDS throughout the evening, including the auction, when one of John's Rolex watches sold for $110,000 and tickets to Vanity's after-party Fair that night reached similar heights.
John, who was back after missing last year's party, joined Sawayama on stage to sing his song "Chosen Family," an anthem for the LGBTQ community that the two released as a duet in 2021.
"We try to get everyone into the AIDS foundation," John told the crowd. "No one is left behind because everyone is important, everyone is special. It doesn't matter what your sexuality is, whether you're straight, whether you're gay, whether you're trans, whatever. This song sums it all up.