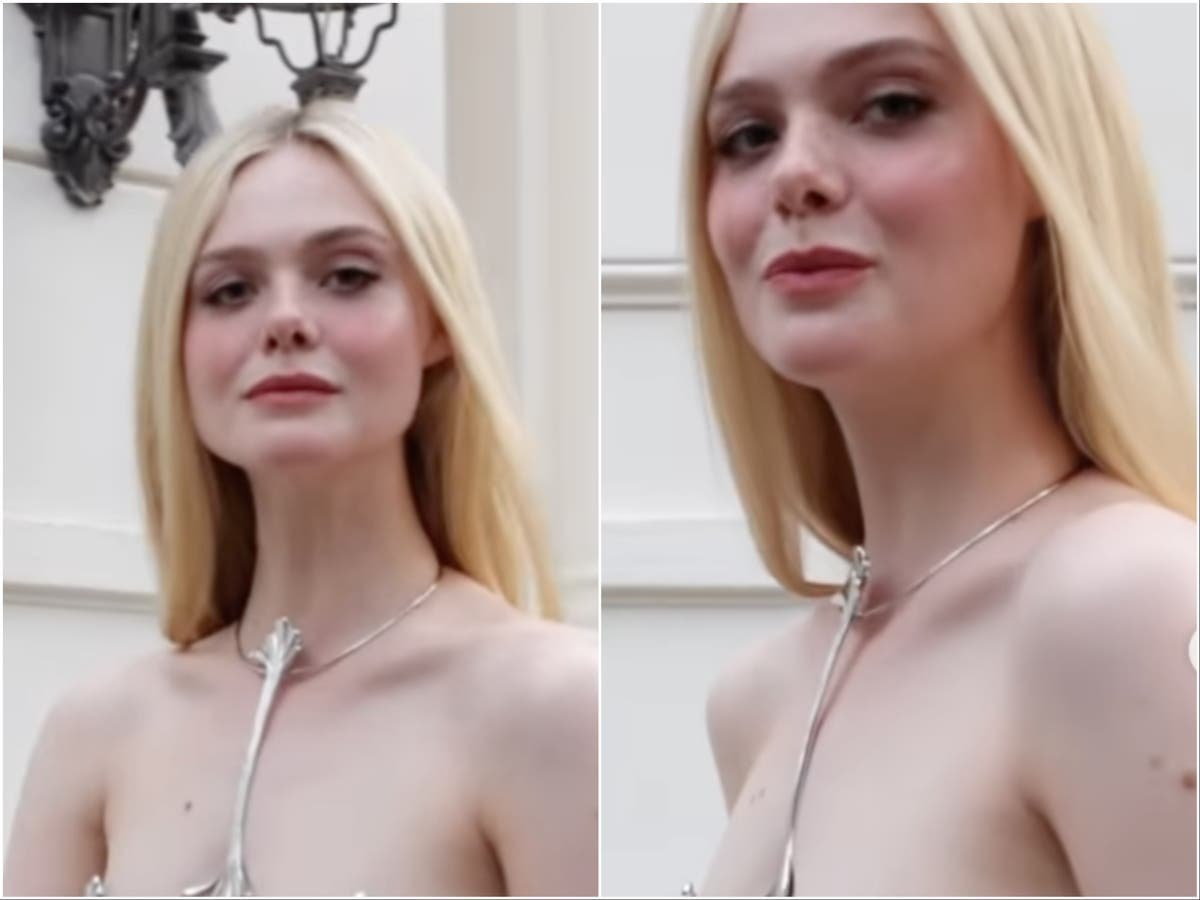 Elle Fanning wowed fans in a sequin cutout dress that left little to the imagination.
The star of Great currently attending the Cannes film festivalwhere she appeared at several red carpet events.
But it was the actor's sequin dress worn on Friday, May 19, that really caught fans' attention.
In a series of photos shared on Instagram, Fanning was seen wearing the eye-catching Paco Rabanne dress whose skirt is covered with long silver sequins in the form of shards.
The bust of the dress is practically non-existent, consisting of two metal snowflakes cut out over the breasts and a silver necklace securing the bodice at her neck.
"Now THISSSSS is a party dress," Fanning wrote on Instagram alongside a series of disco ball emojis.
Fanning's celebrity pals were quick to praise the look, with Lucy Boynton writing, "Deceeeeeeased."
"I am dead [skull emoji]", echoed Naomi Watts.
"WOW," put Maude Apatow, while Cara Buono wrote, "No words!! You inspire a whole new vocabulary!"
Joking about the risque cutouts, one fan wrote, "You are so confident in this dress lmao. It's still a stunning look!"
"My nips could never…" joked another.
Journalist Evan Ross Katz called Fanning "the Met Gala for one woman."
Earlier this month, Fanning shocked fans by revealing that she was once turned down by a major film franchise due to her Instagram following.
"I didn't get a role once for something big because – maybe it wasn't just that reason, but it was the comments I heard – it was because I didn't have enough Instagram followers back then," she said.
"It's something that I don't strongly believe in, for not having had a role," she said.
Fanning said she doesn't feel the pressure of working in big franchises to stay "relevant", although she acknowledged it "obviously does something for people".
"But you also don't know if it's going to work sometimes, which is scary," she said.